2022 VASCULAR DISCOVERY – BACK IN PERSON!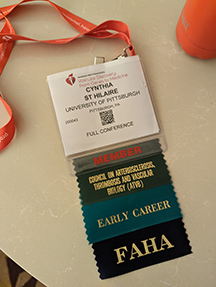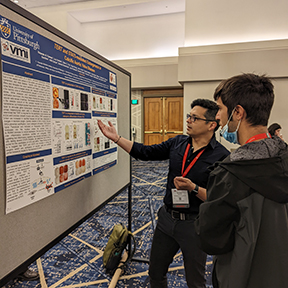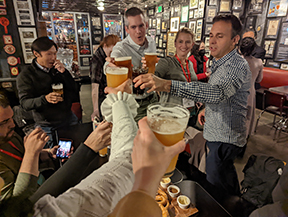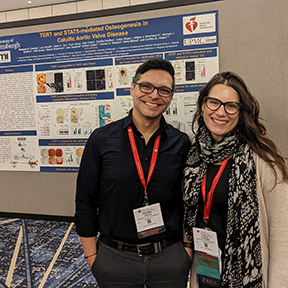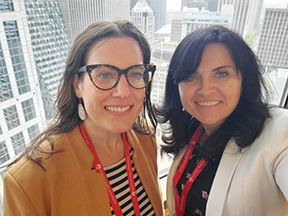 BETTER LATE THAN NEVER!
Just before we left for the 2022 Vascular Discovery: From Genes To Medicine Scientific Sessions, Rolando's plaque honoring him as a 2021 ATVB Investigator in Training Award Finalist Arrived!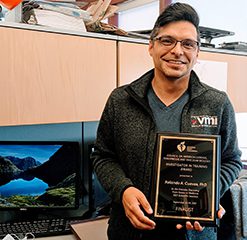 √ Presents
√ Pool
√ Jenga
√ Proper ratio of nutritious food to desserts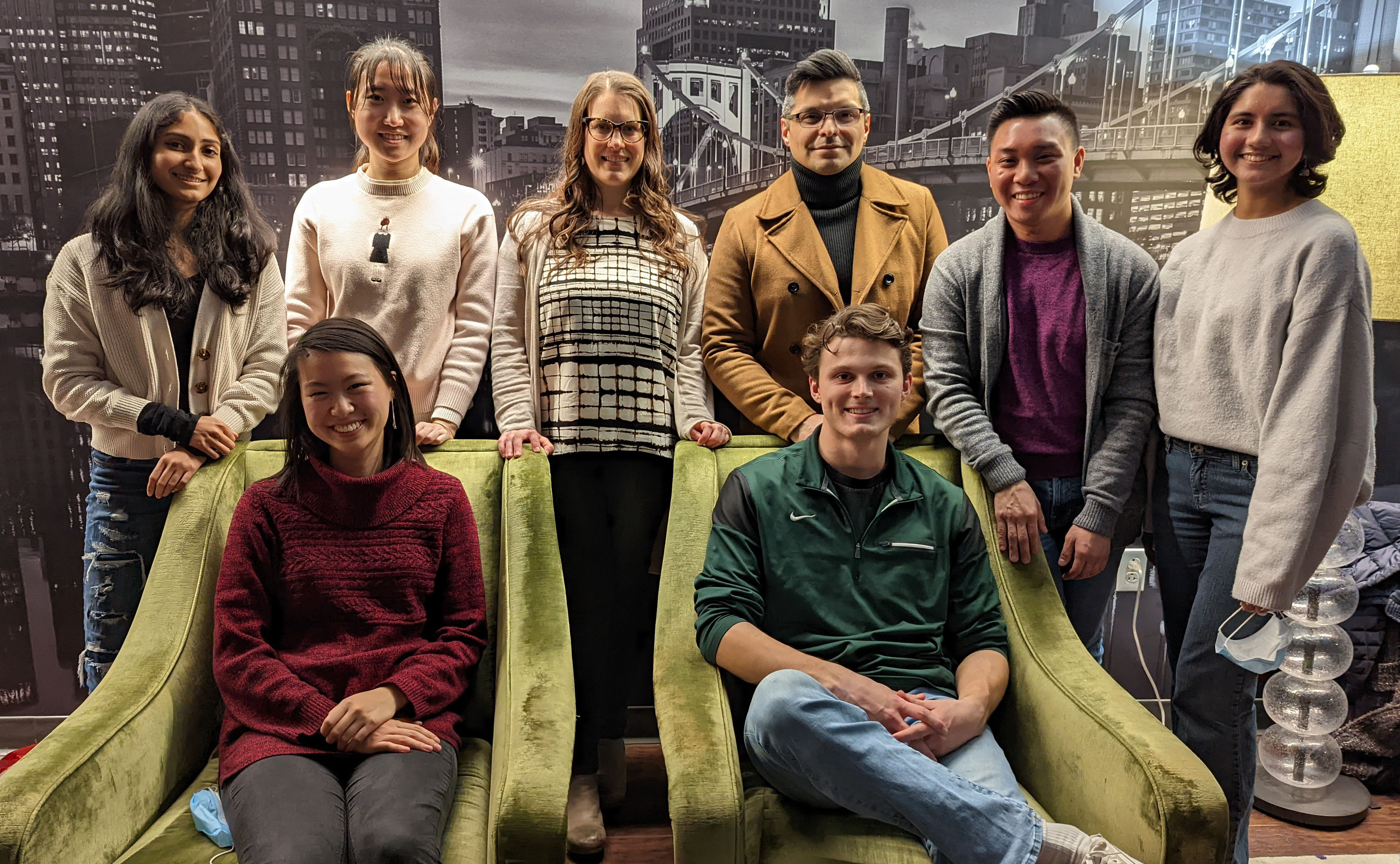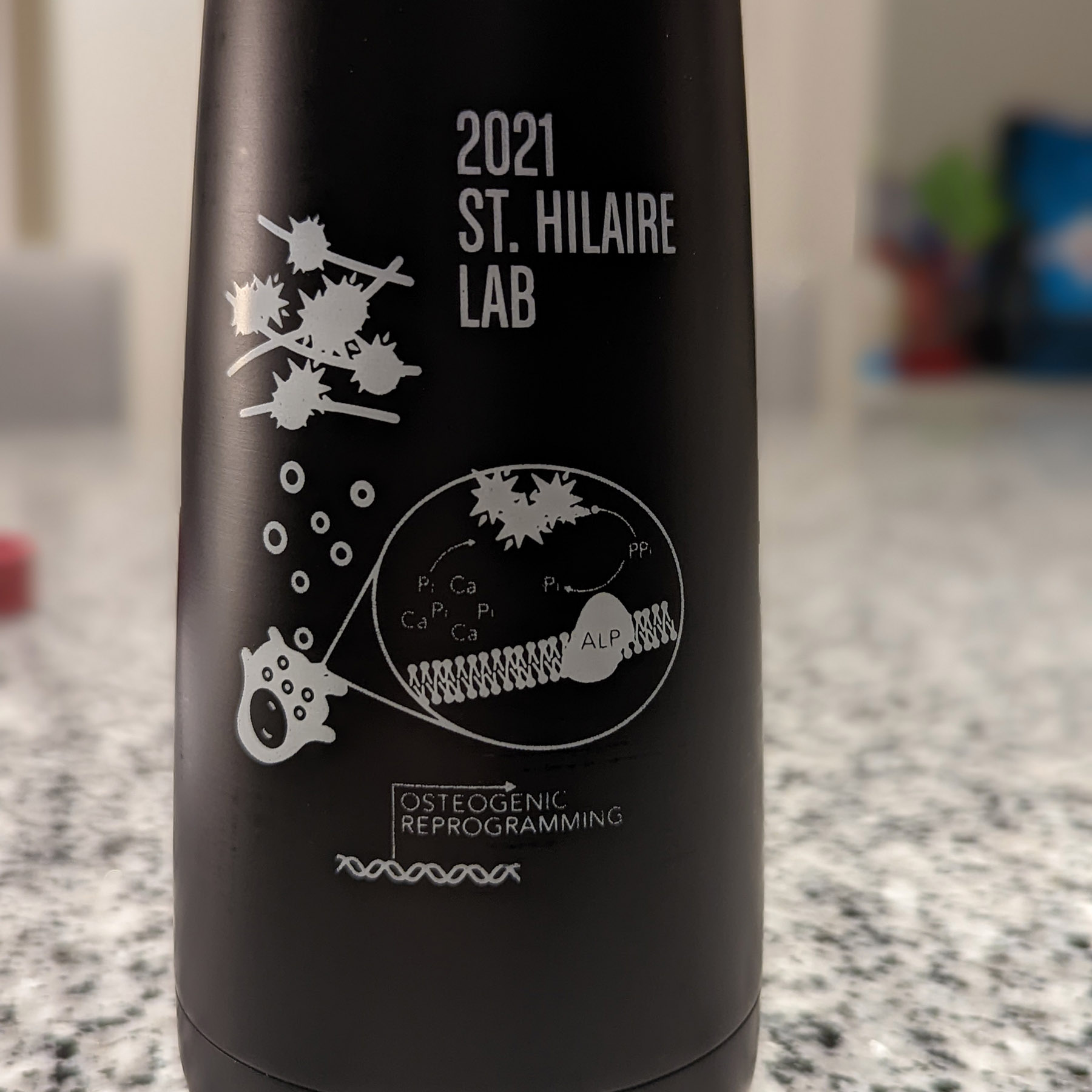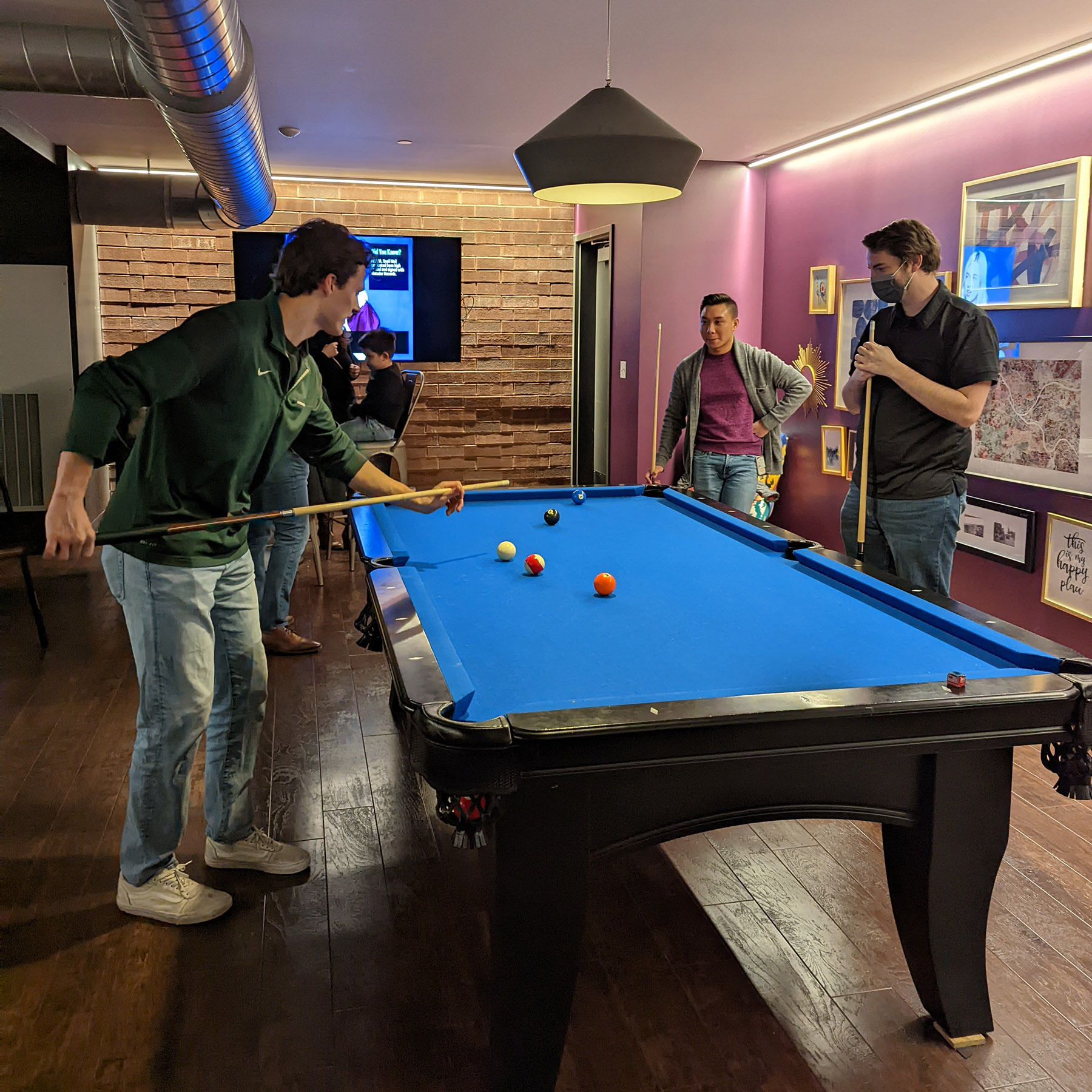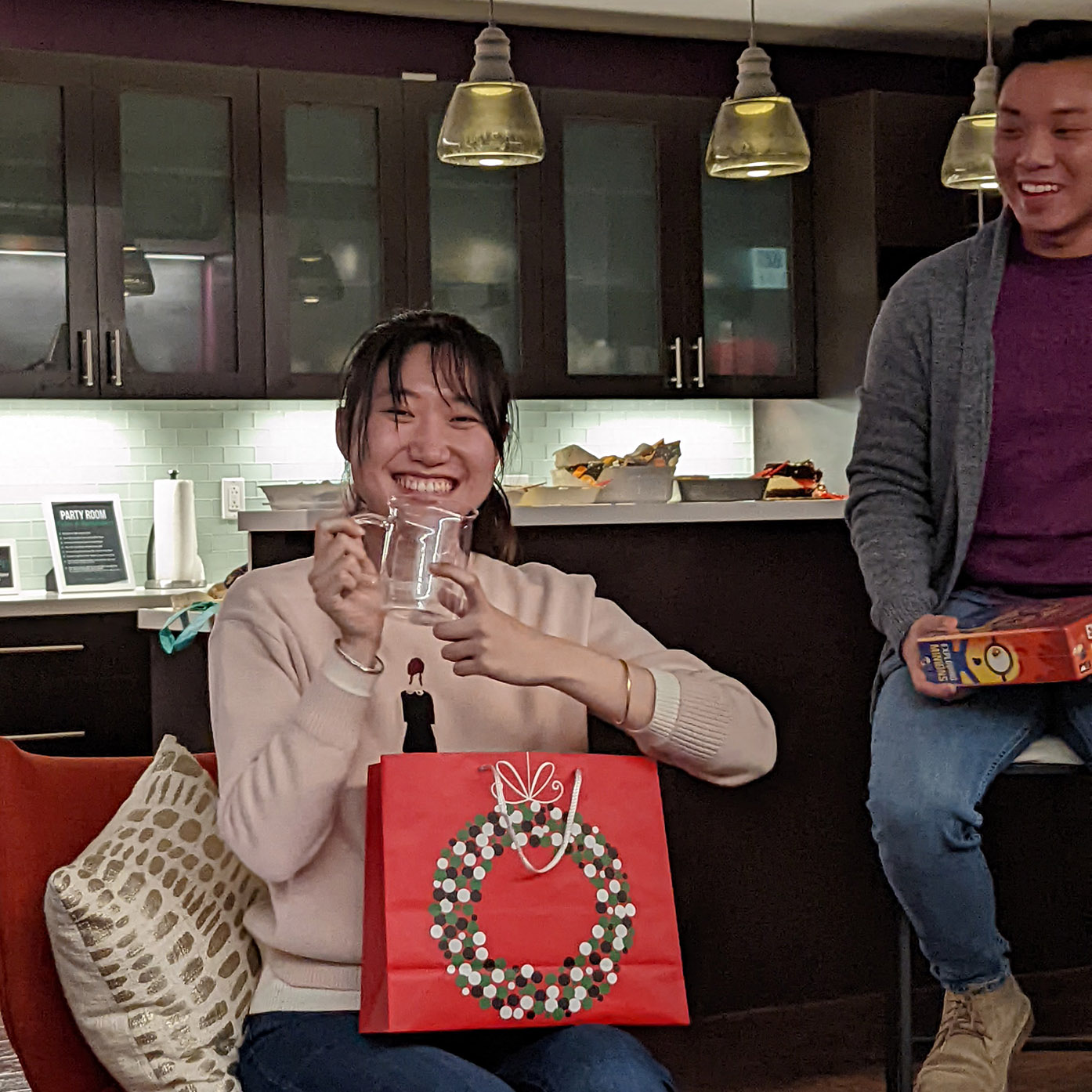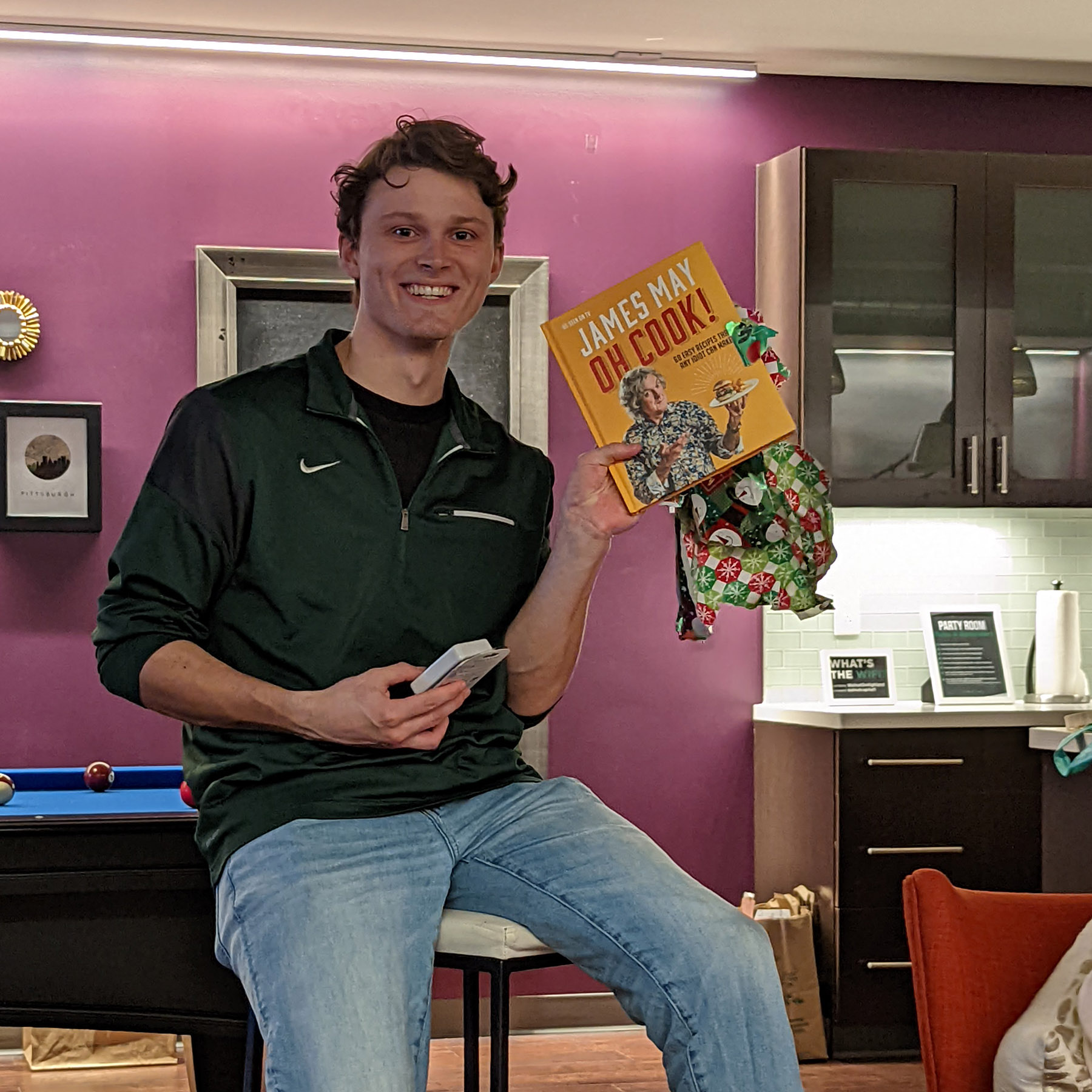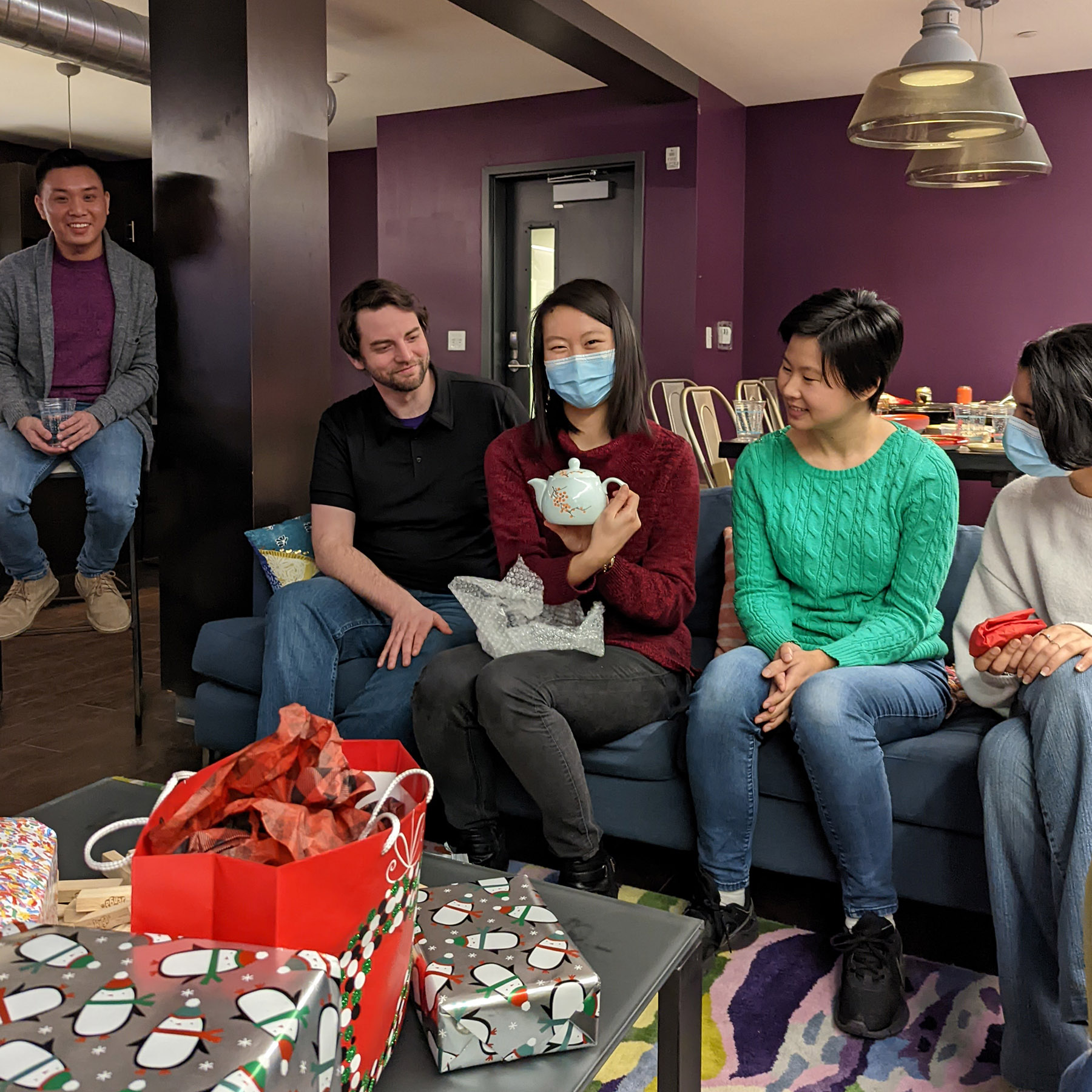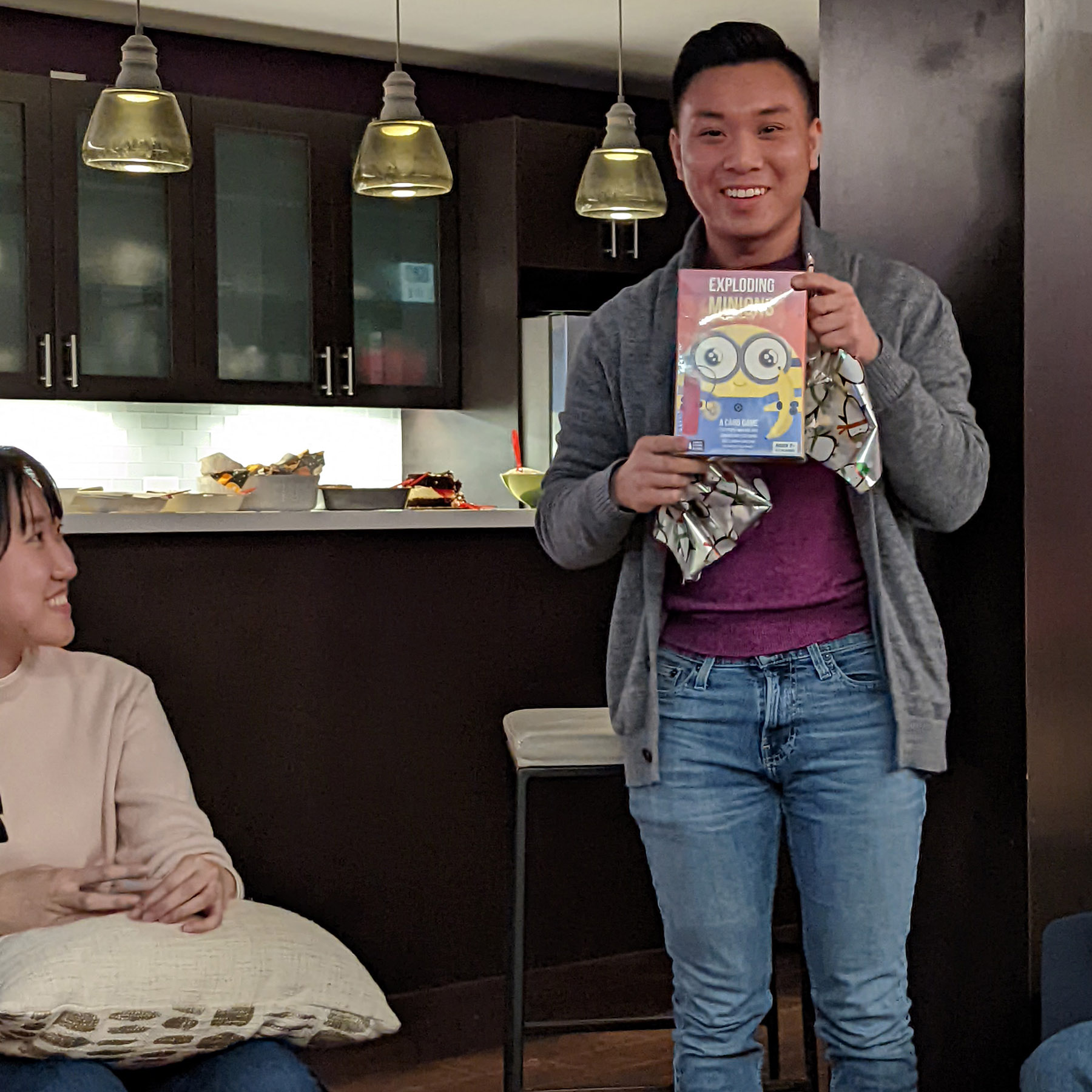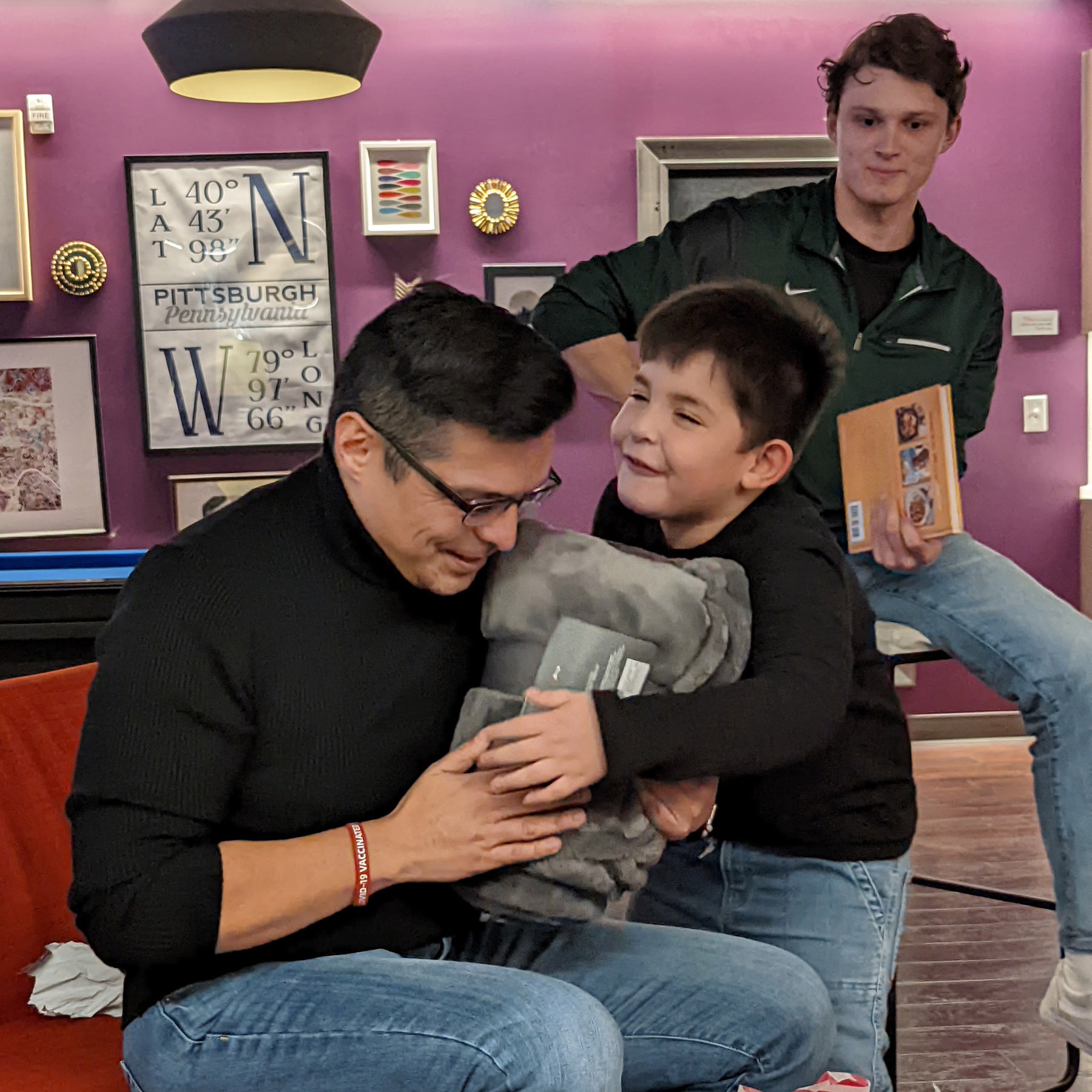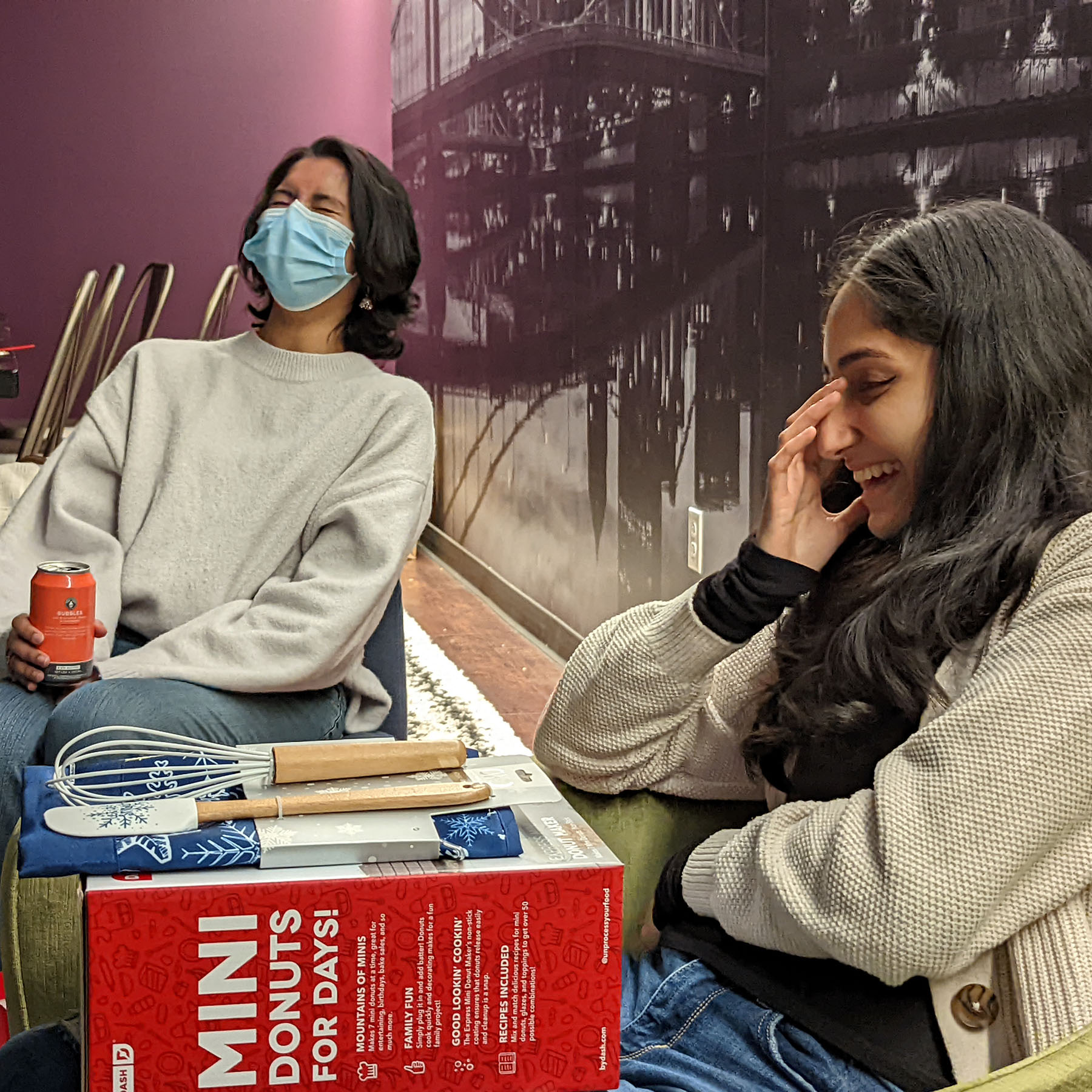 A DAY AT THE PITTSBURGH ZOO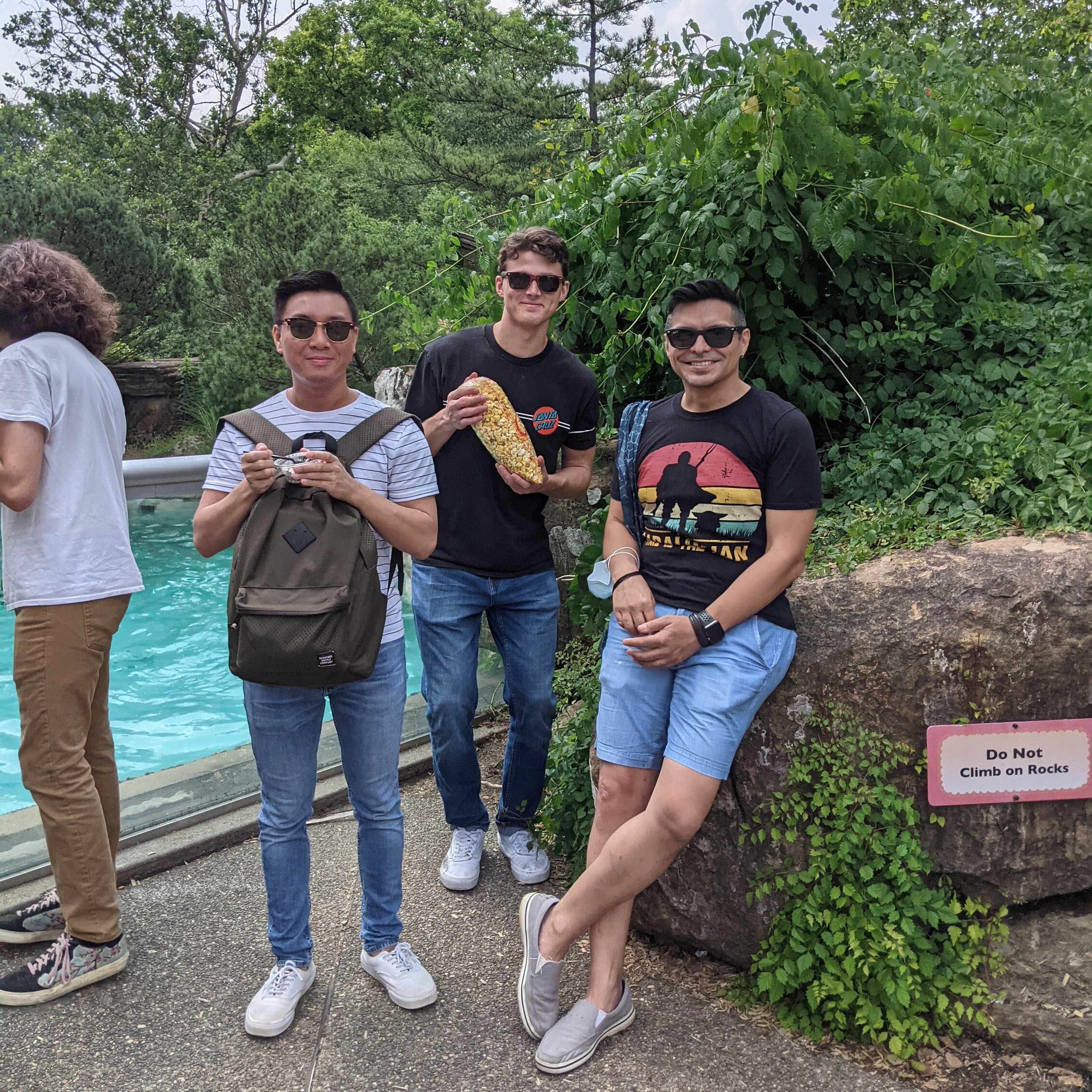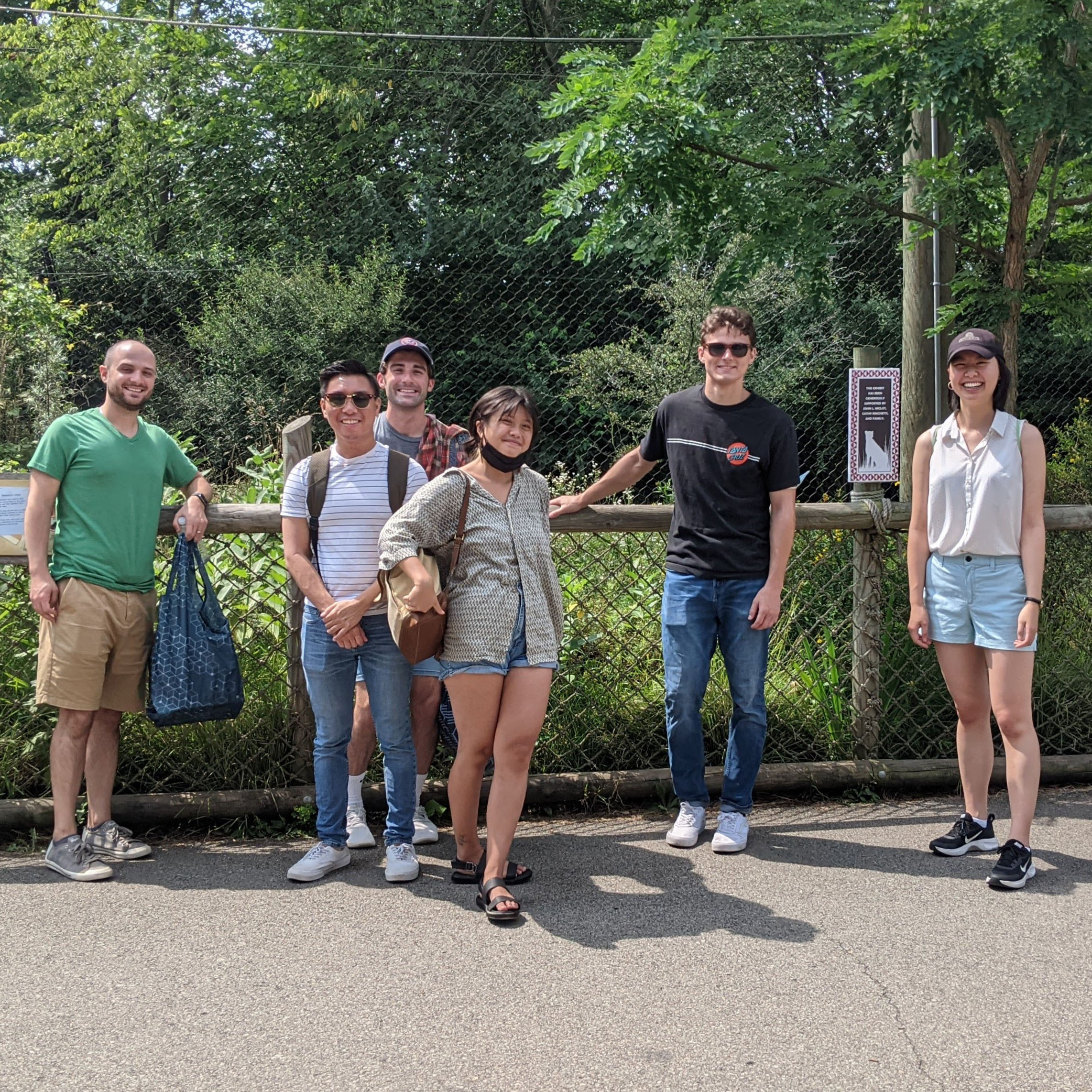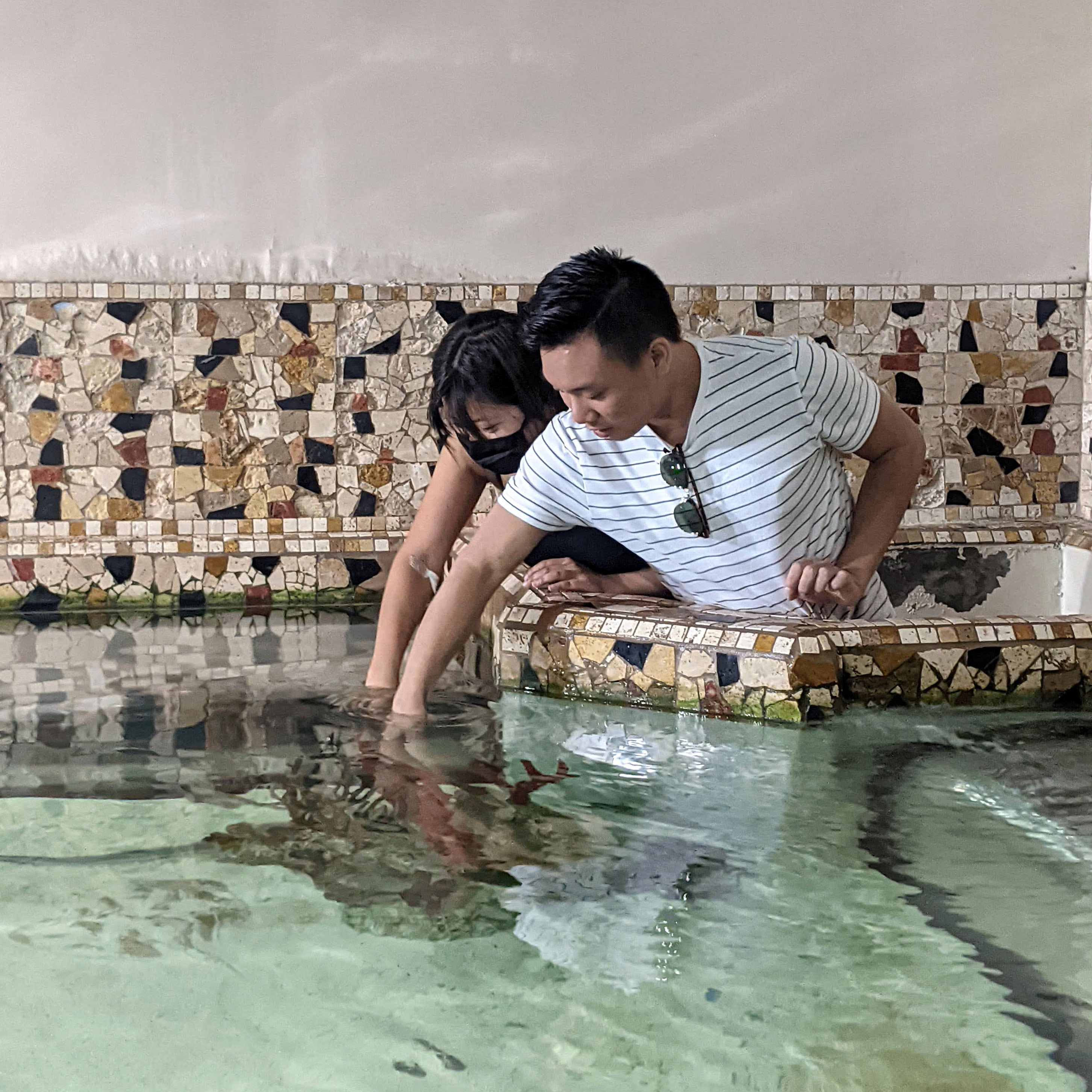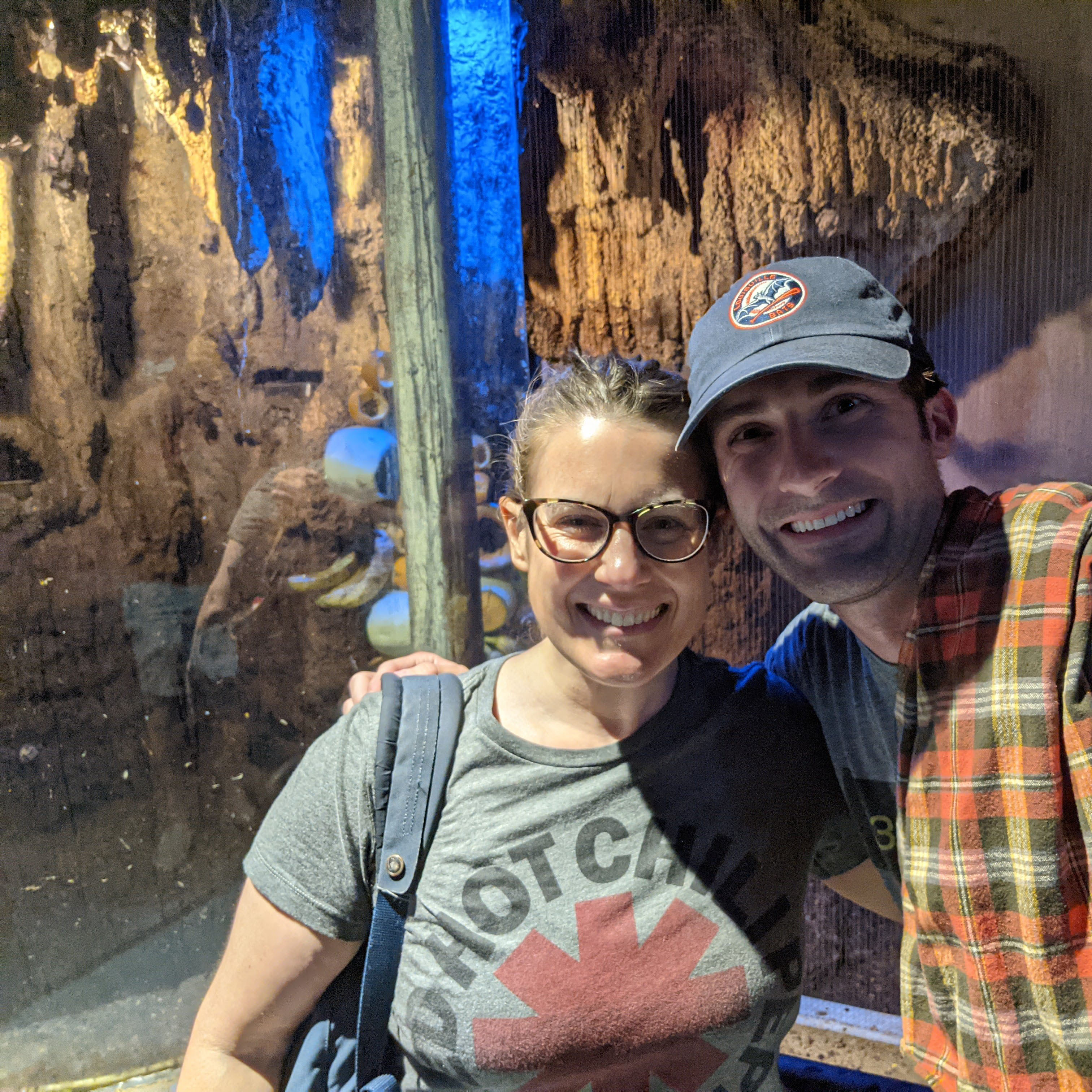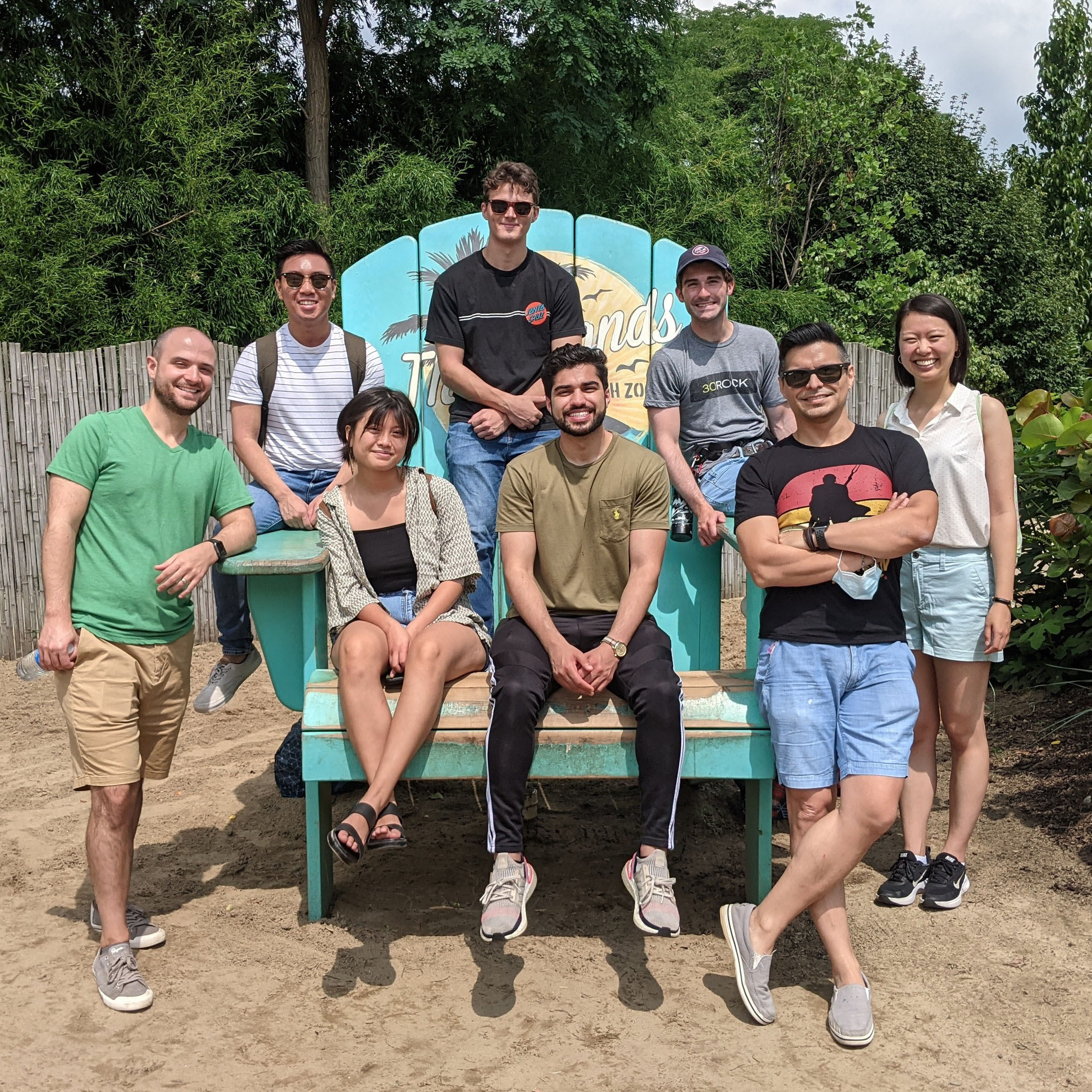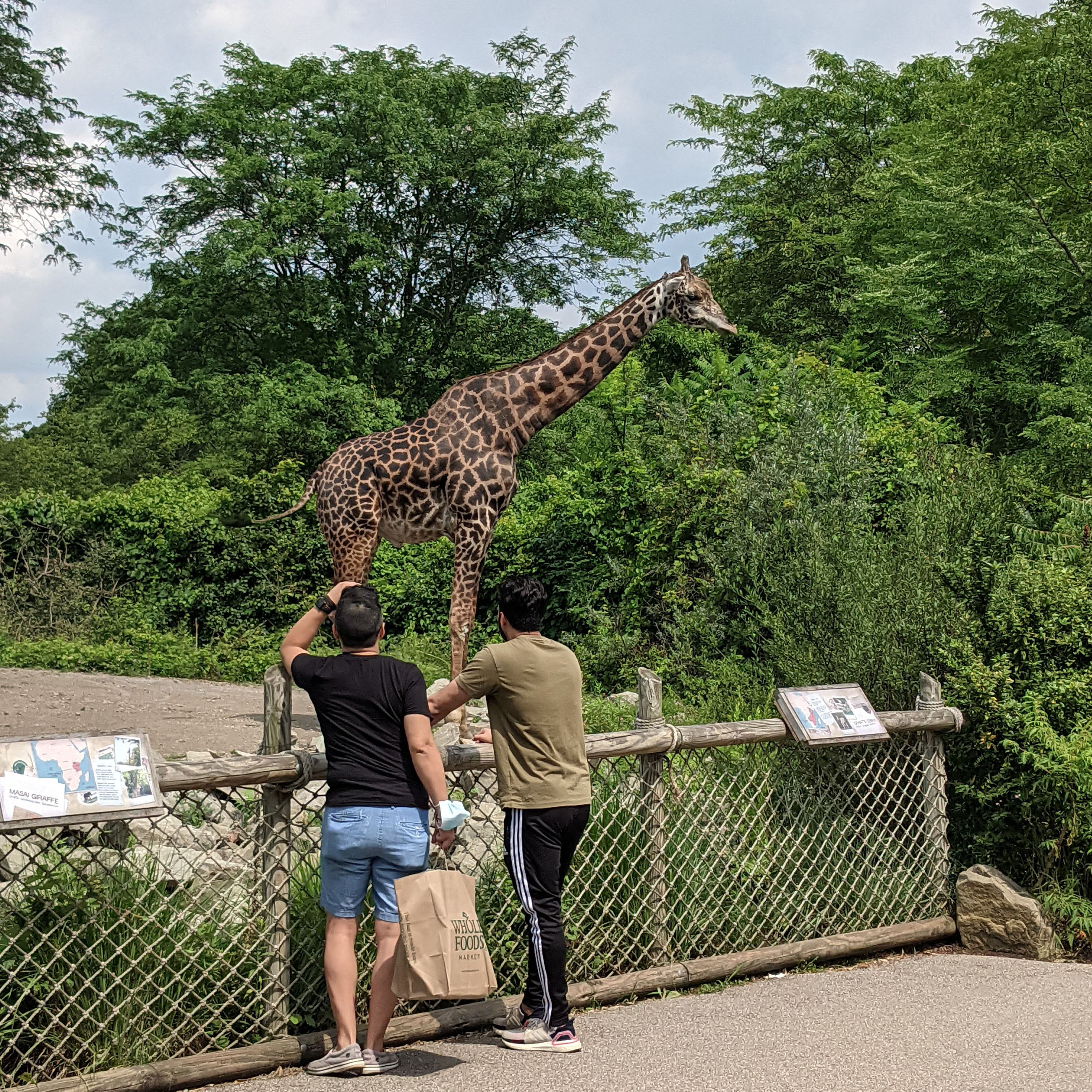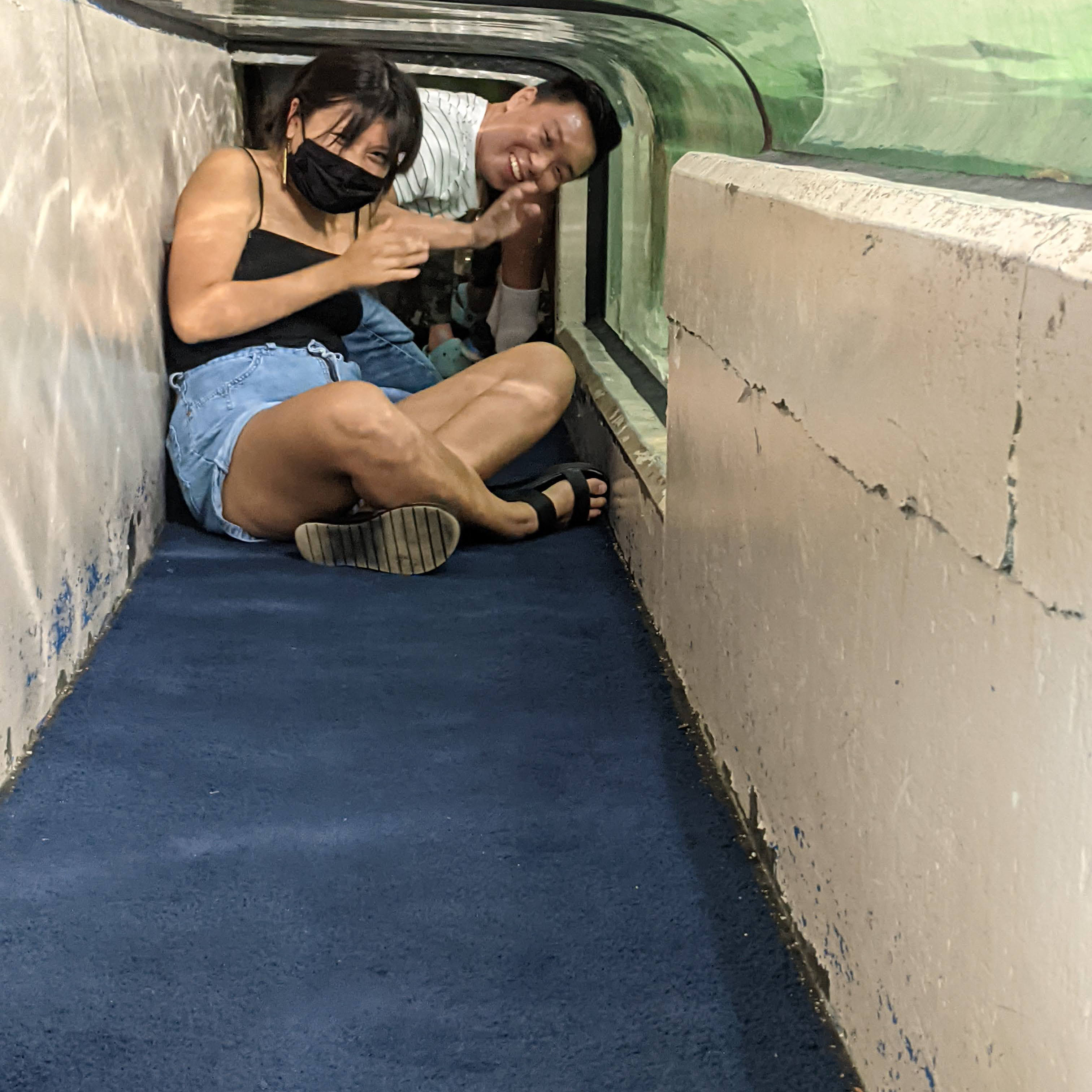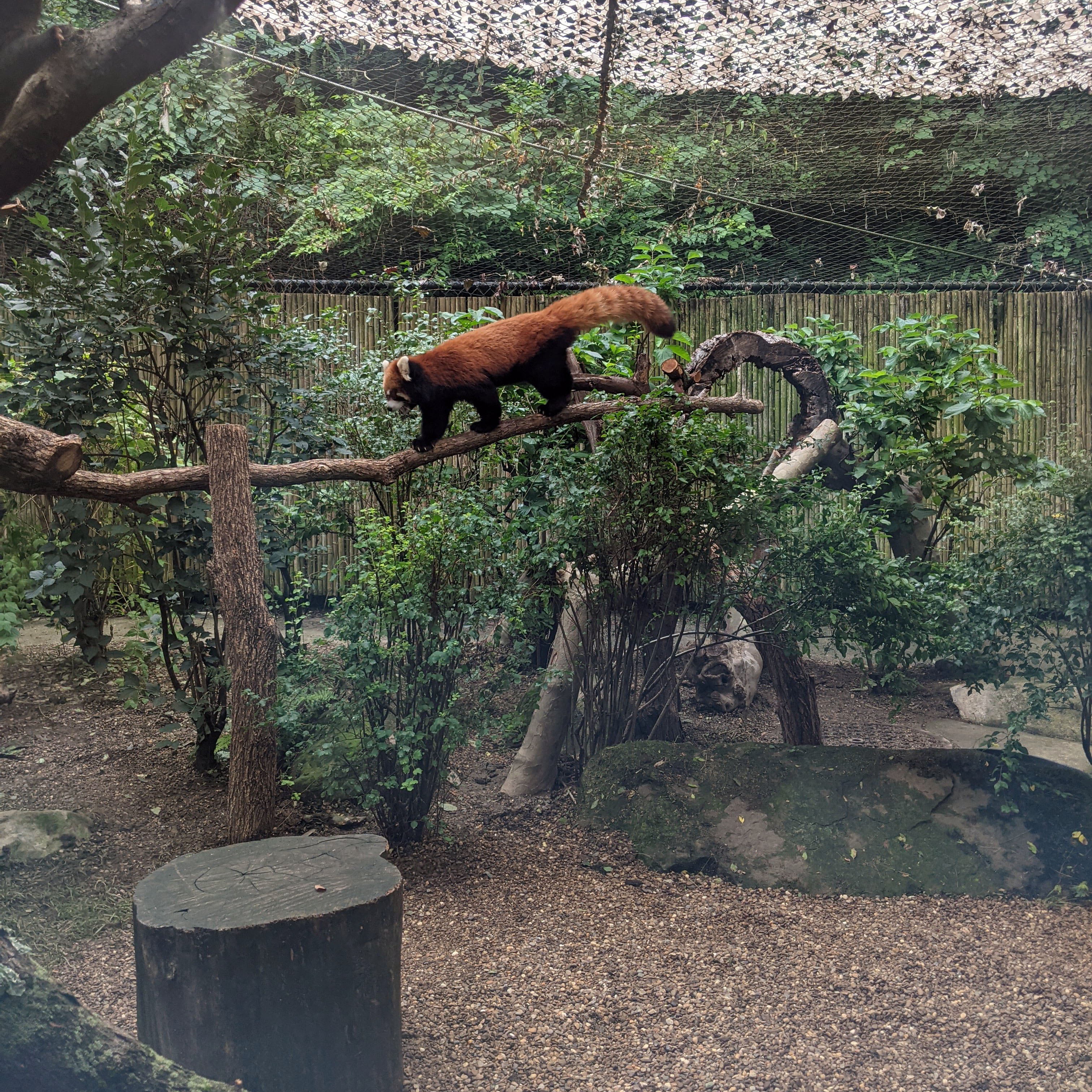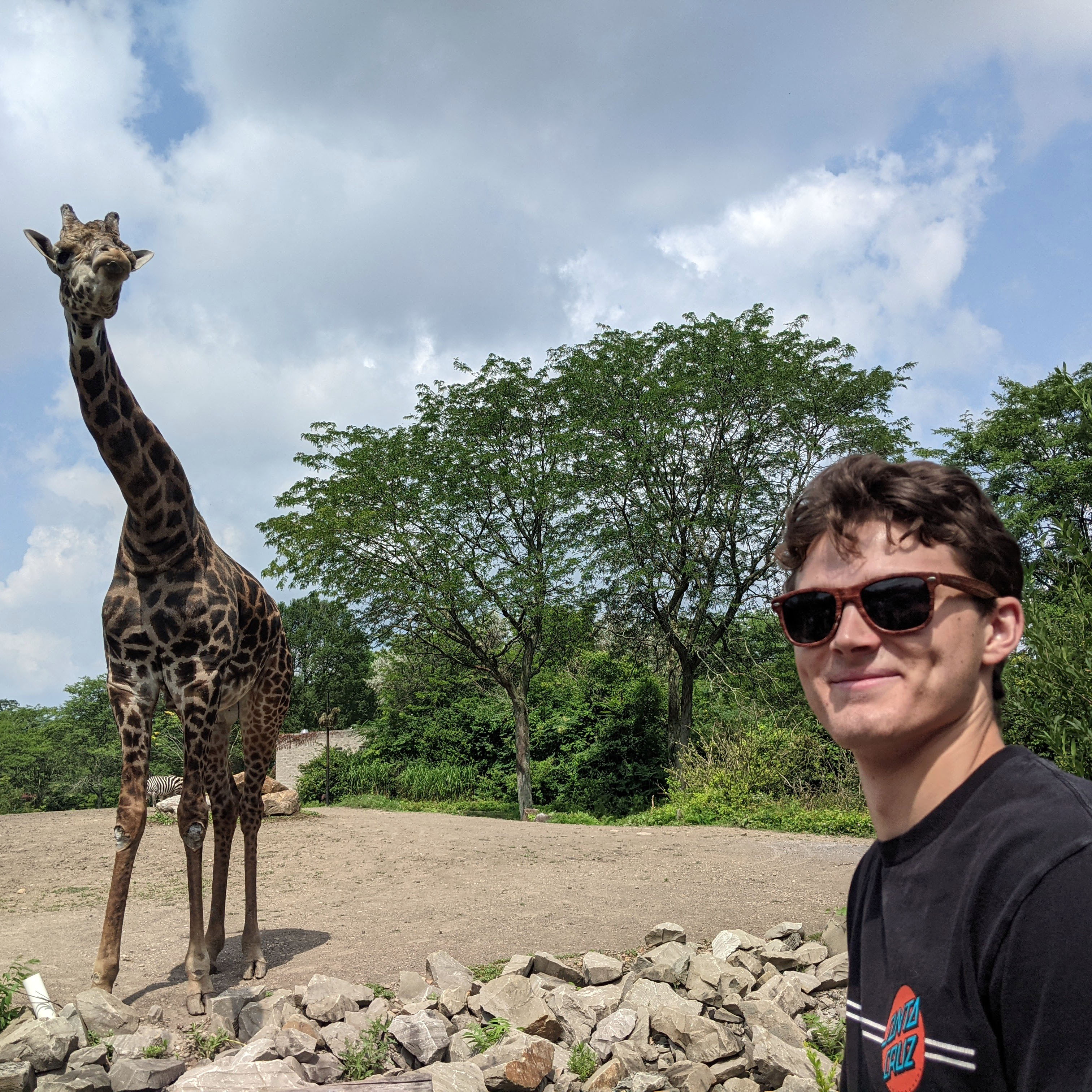 UPMC Physician Resources Article Highlighting our Work!
We could not do our patient-based approach without the excellent collaborations with vascular surgeons at UPMC HVI! Read the article here.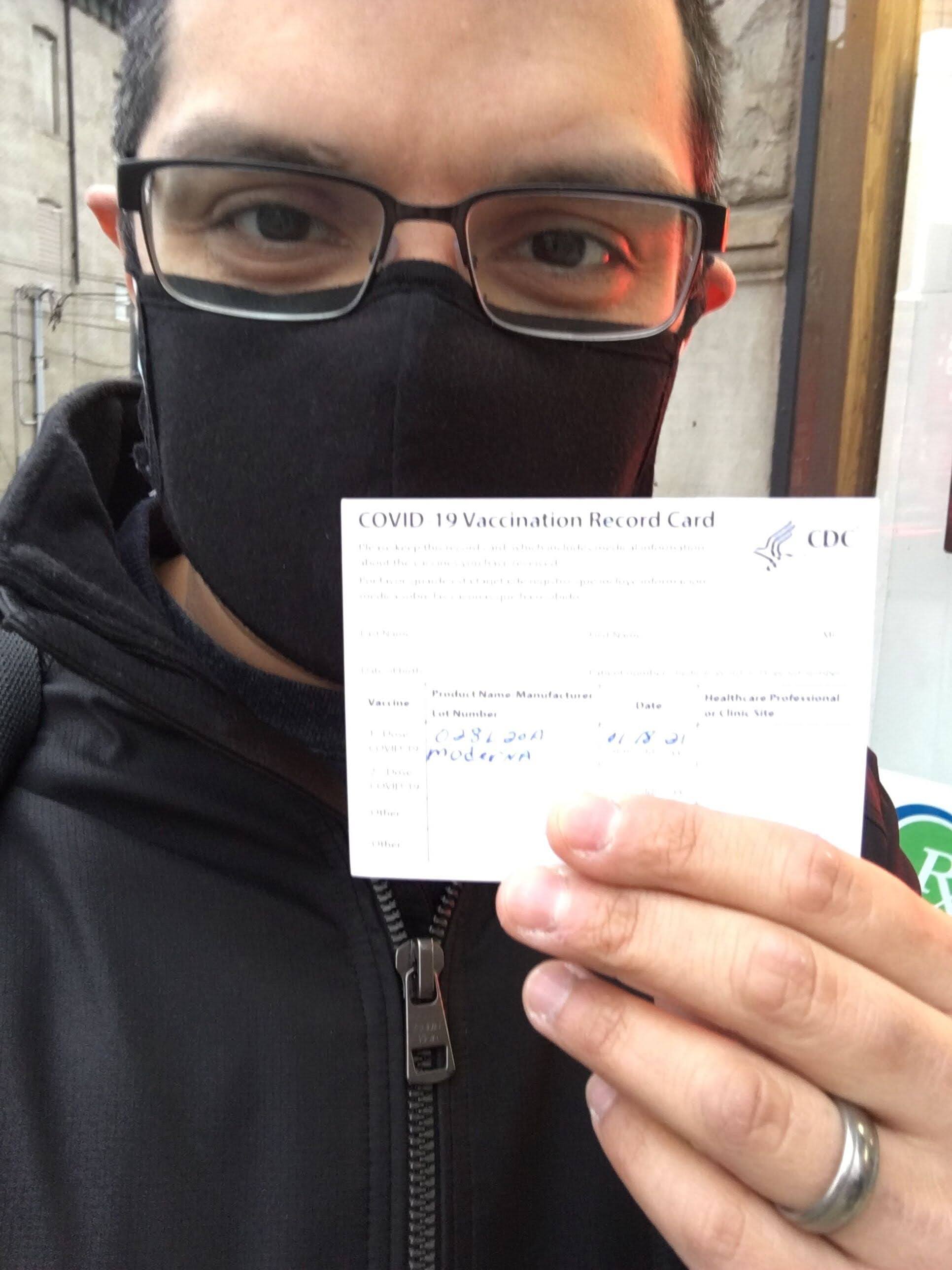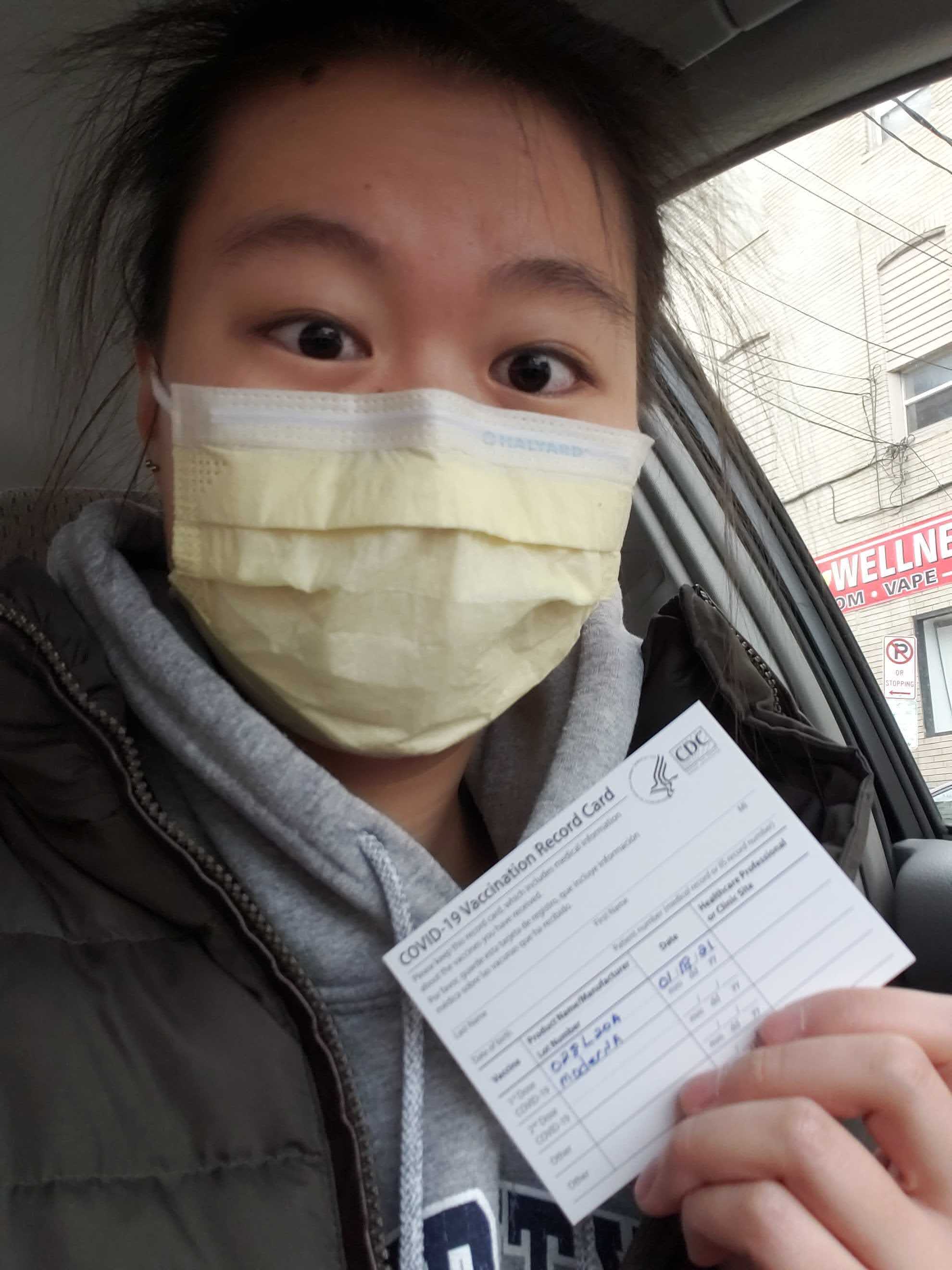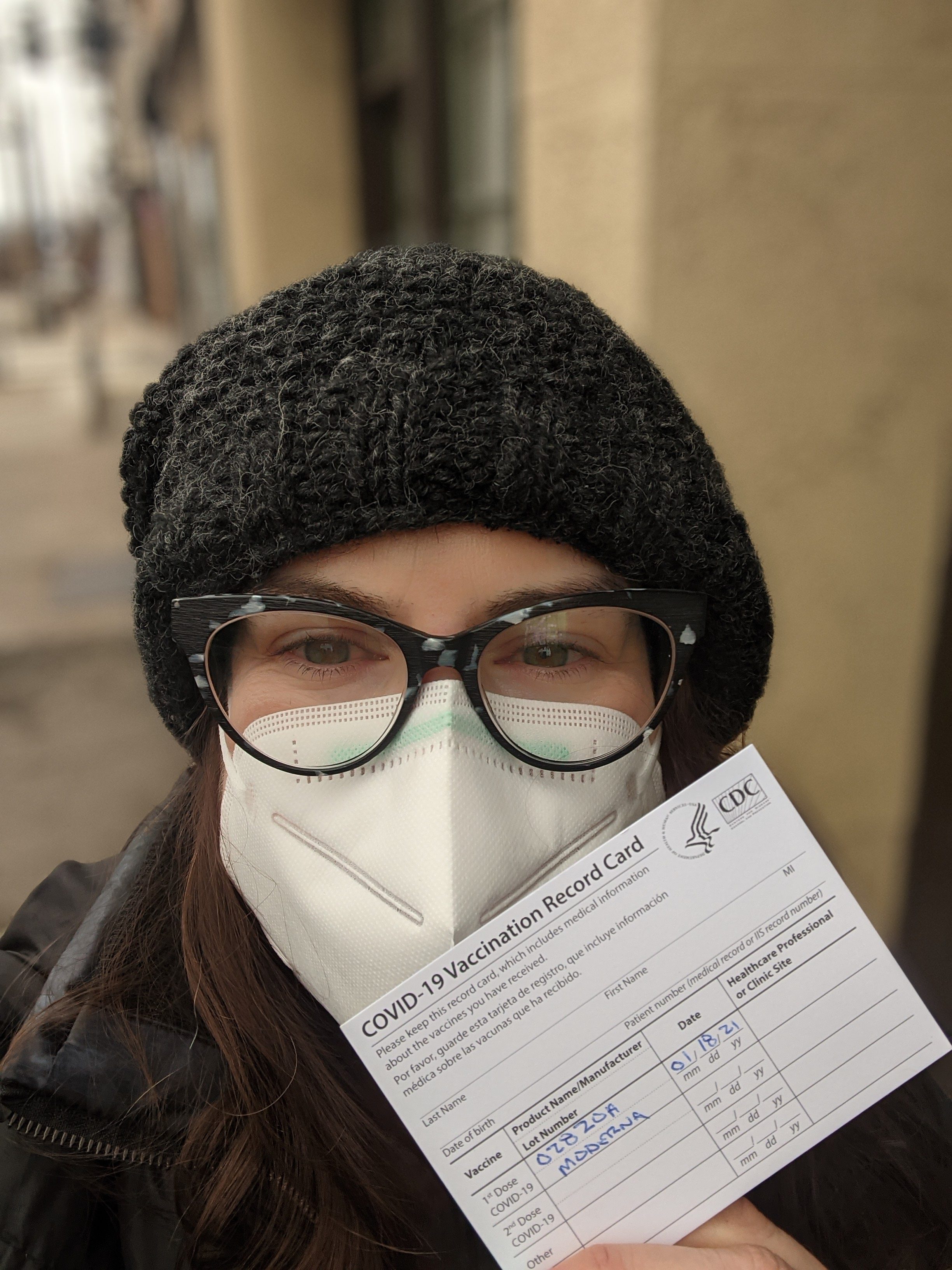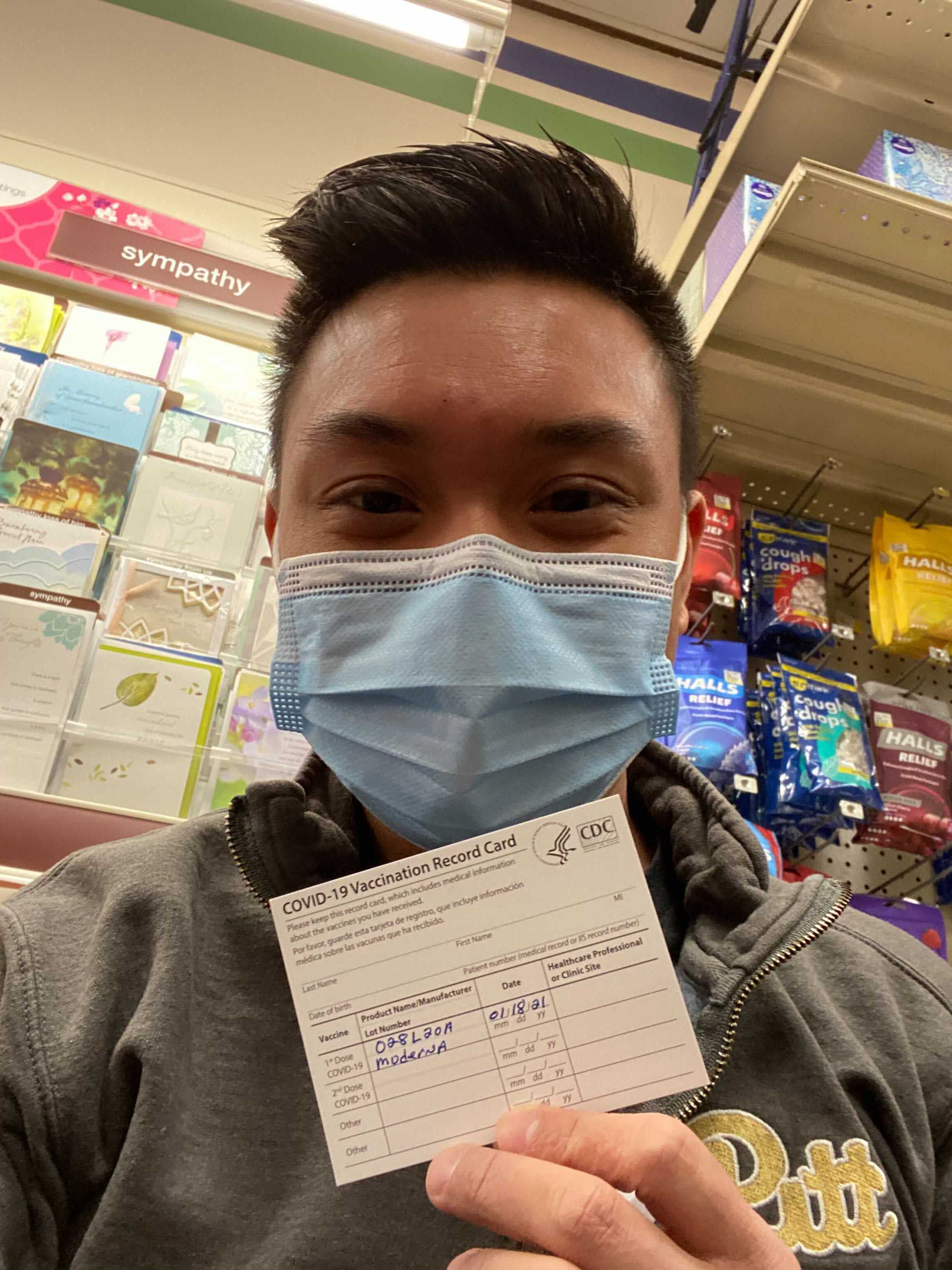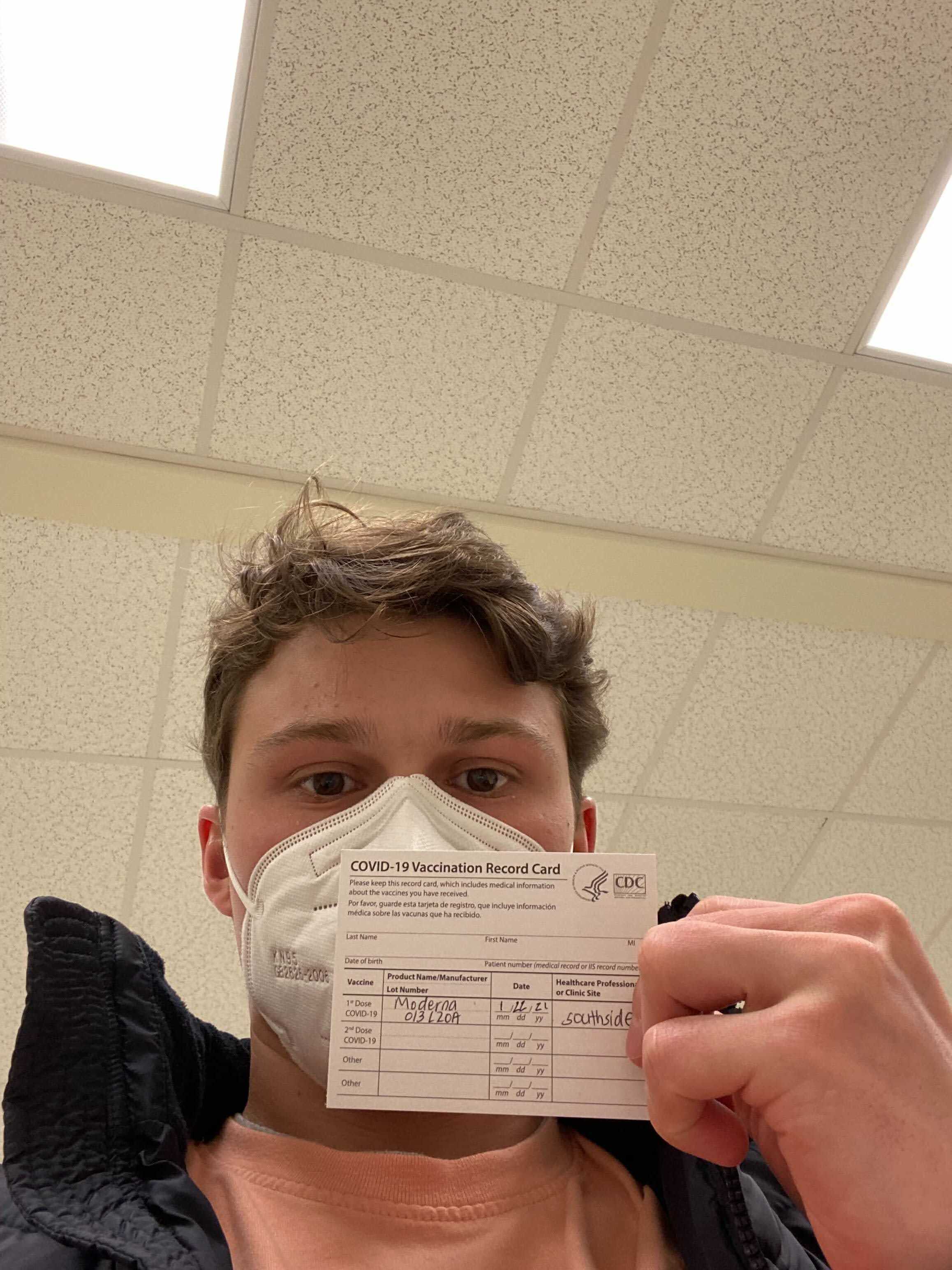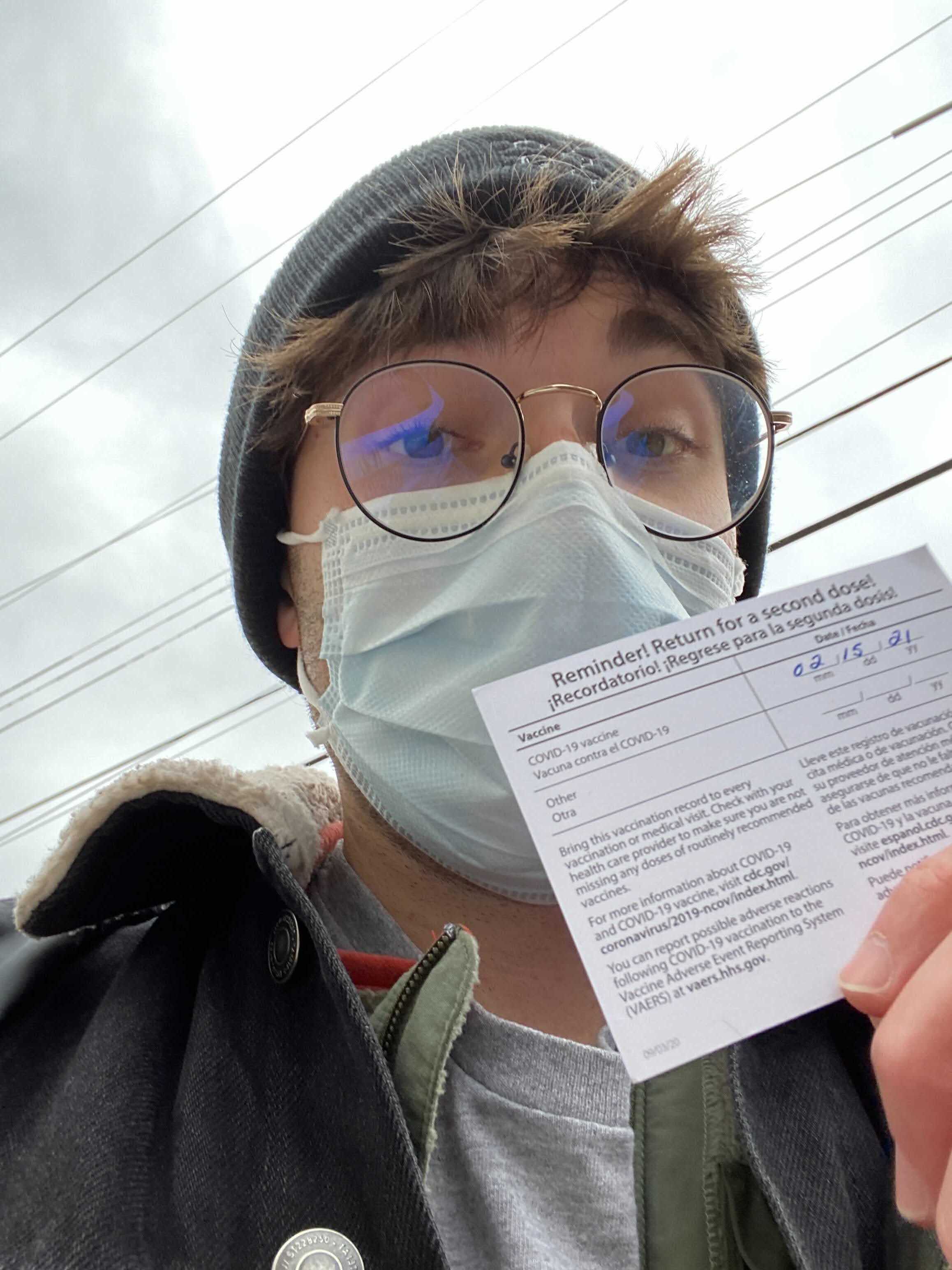 FALL RETREAT TO SIMMONS FARM
Pumpkins, apples, a corn maze, hot cider, and just a little bit of rain.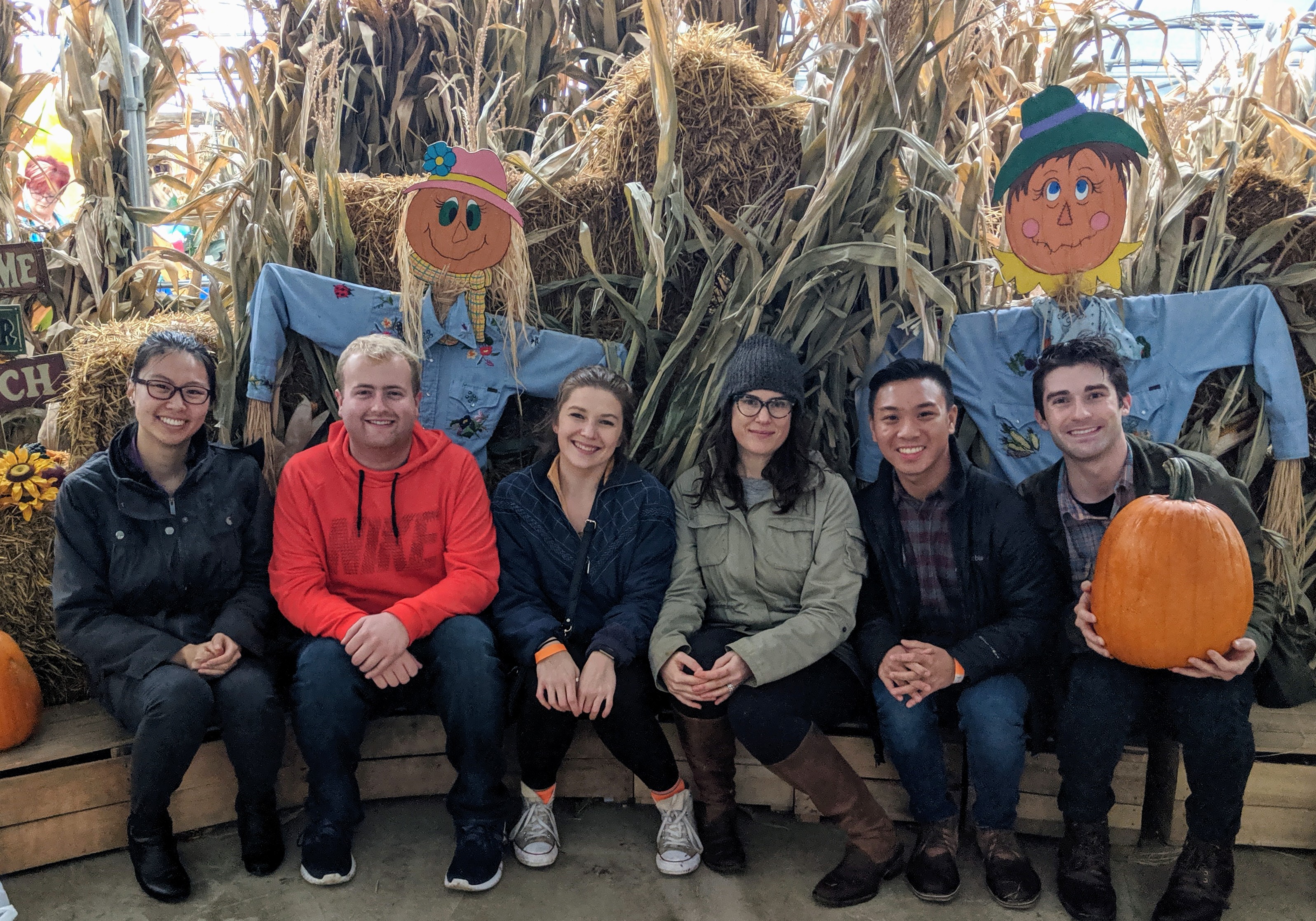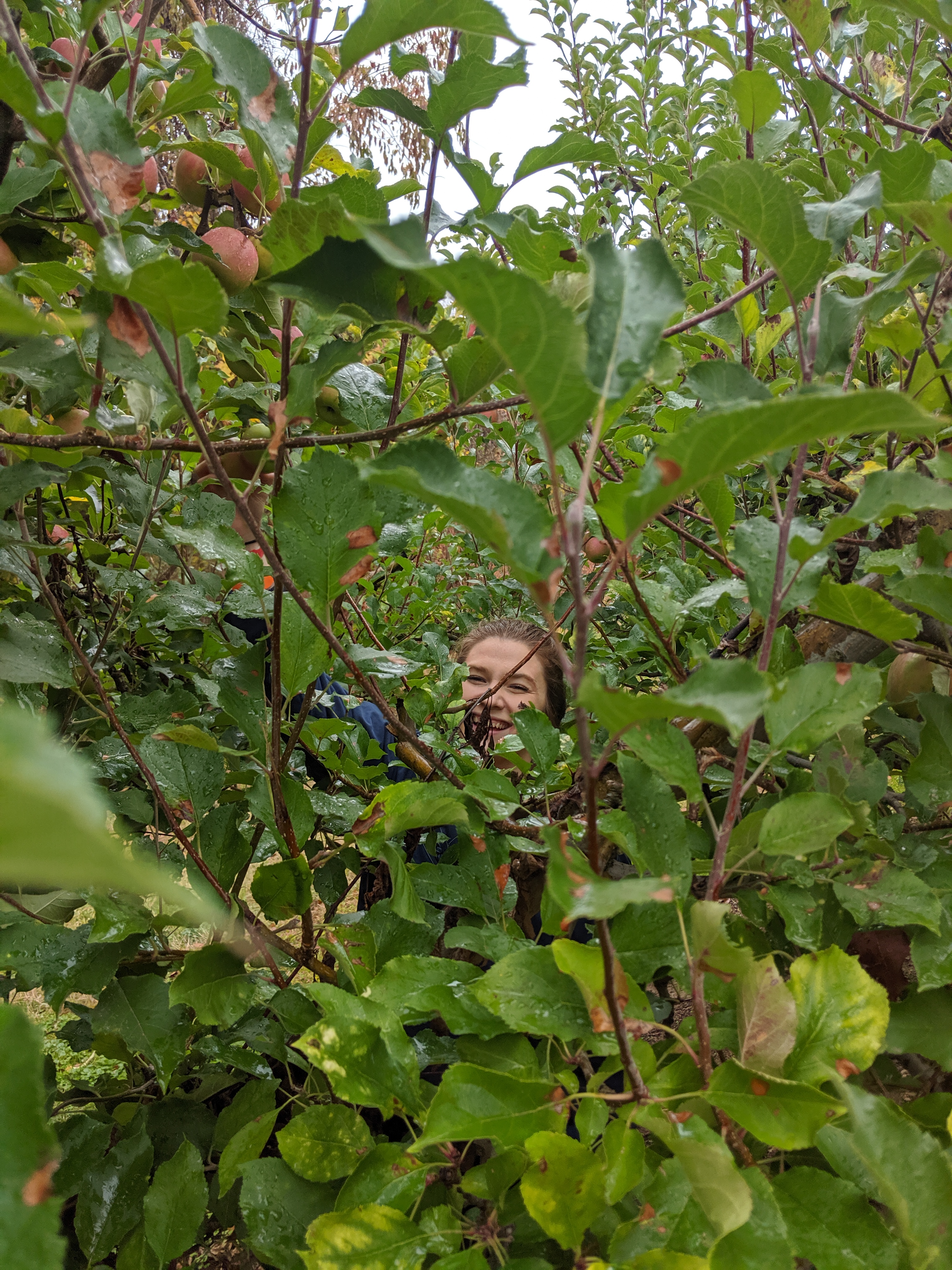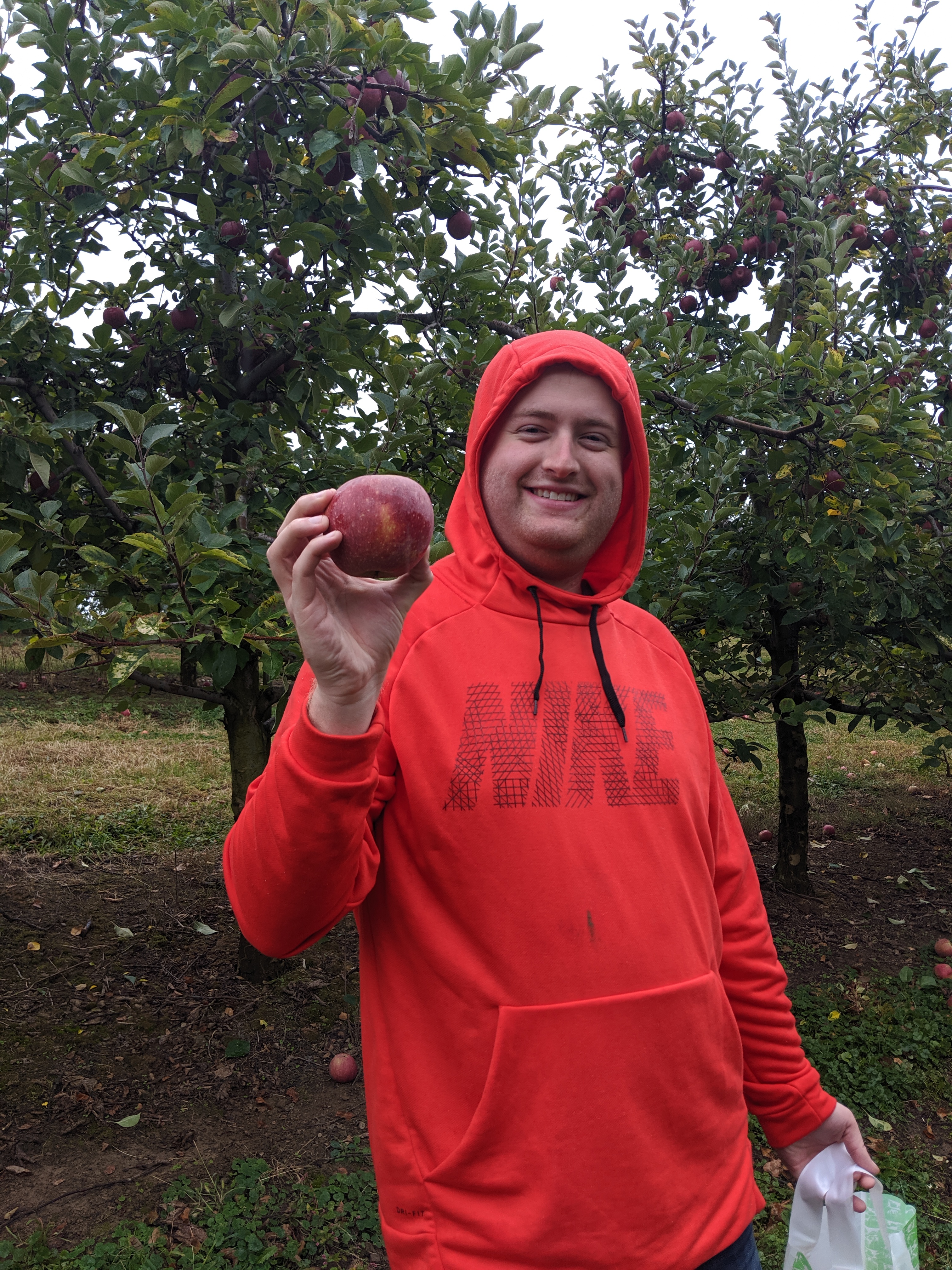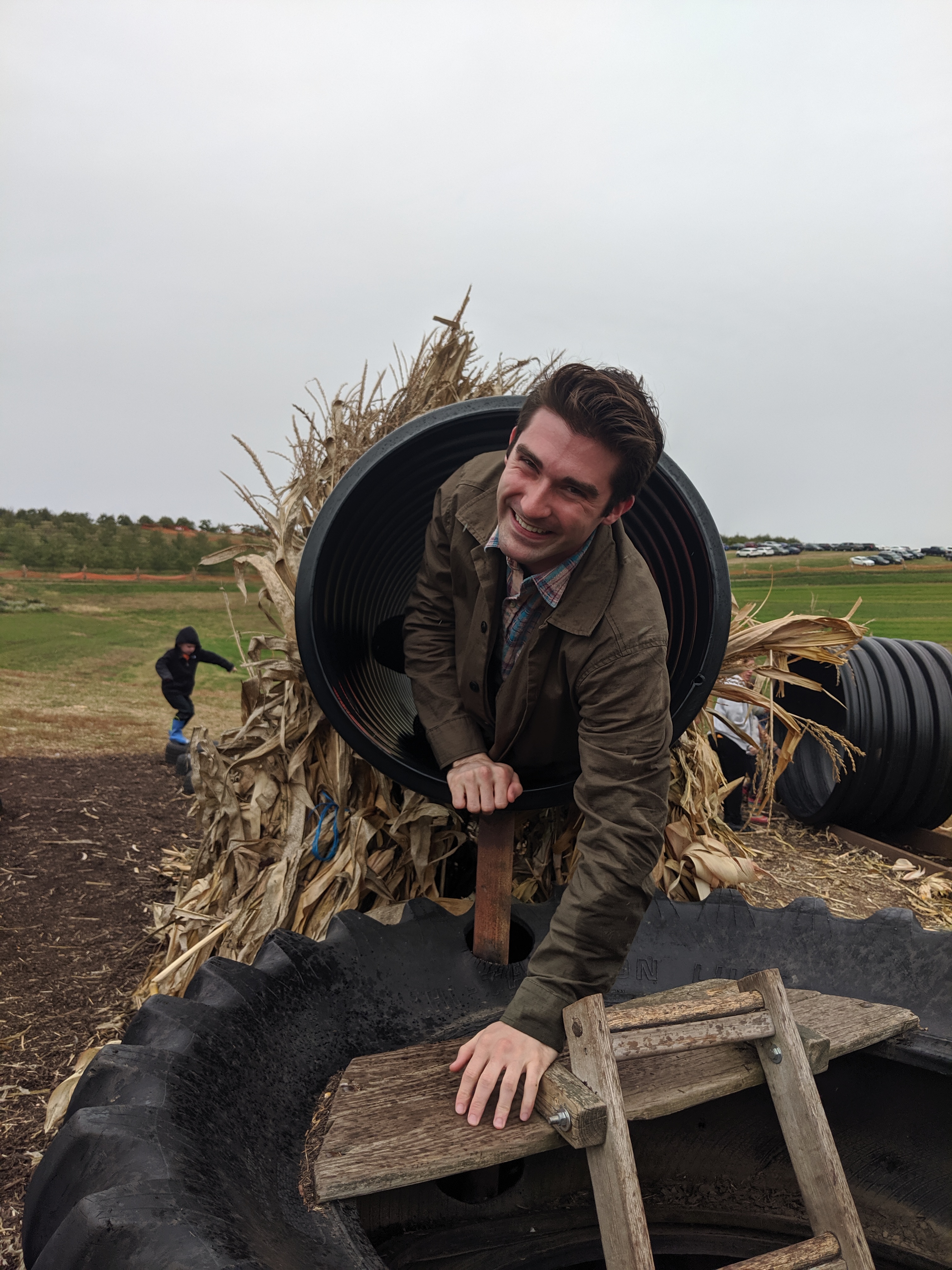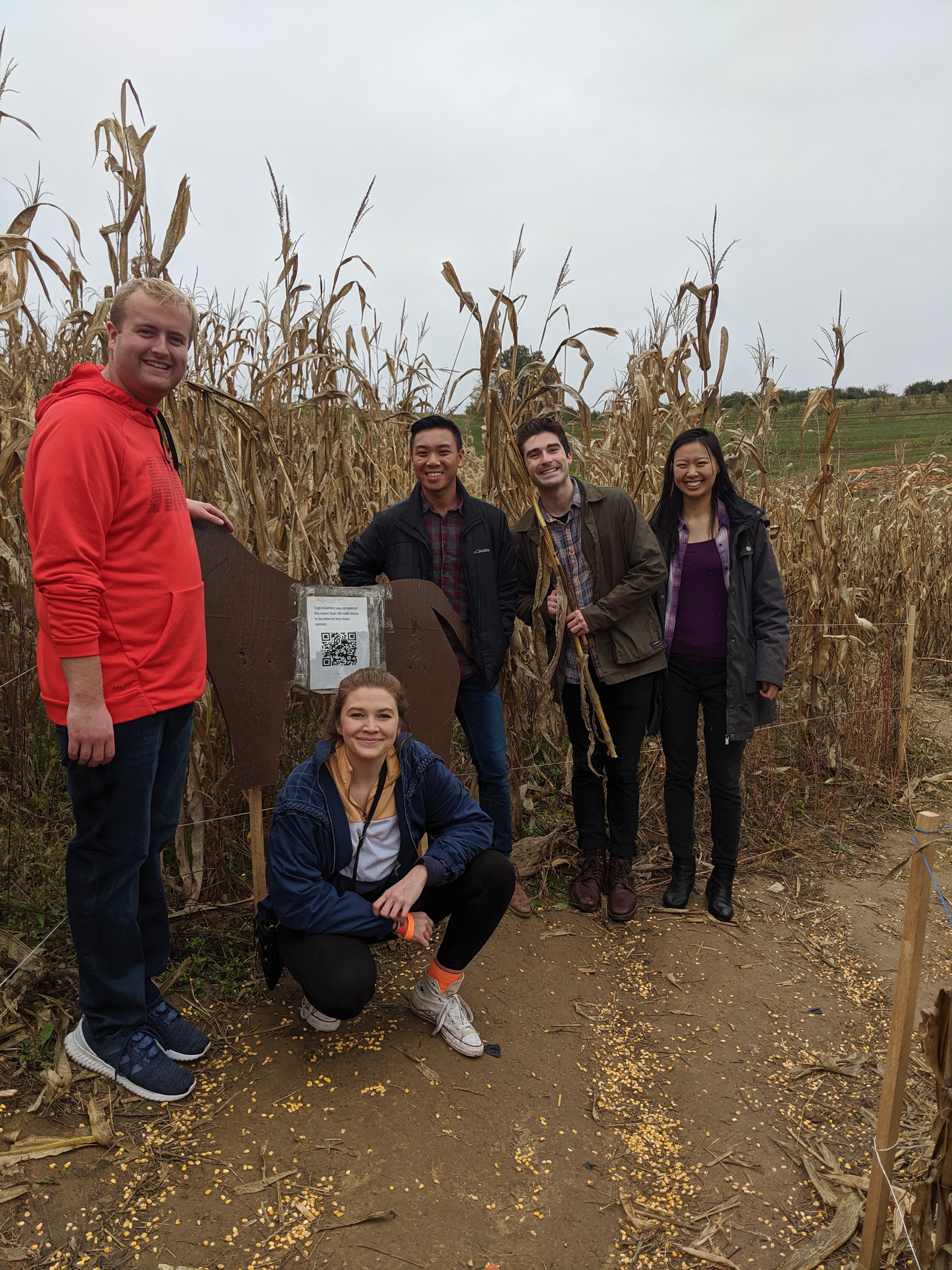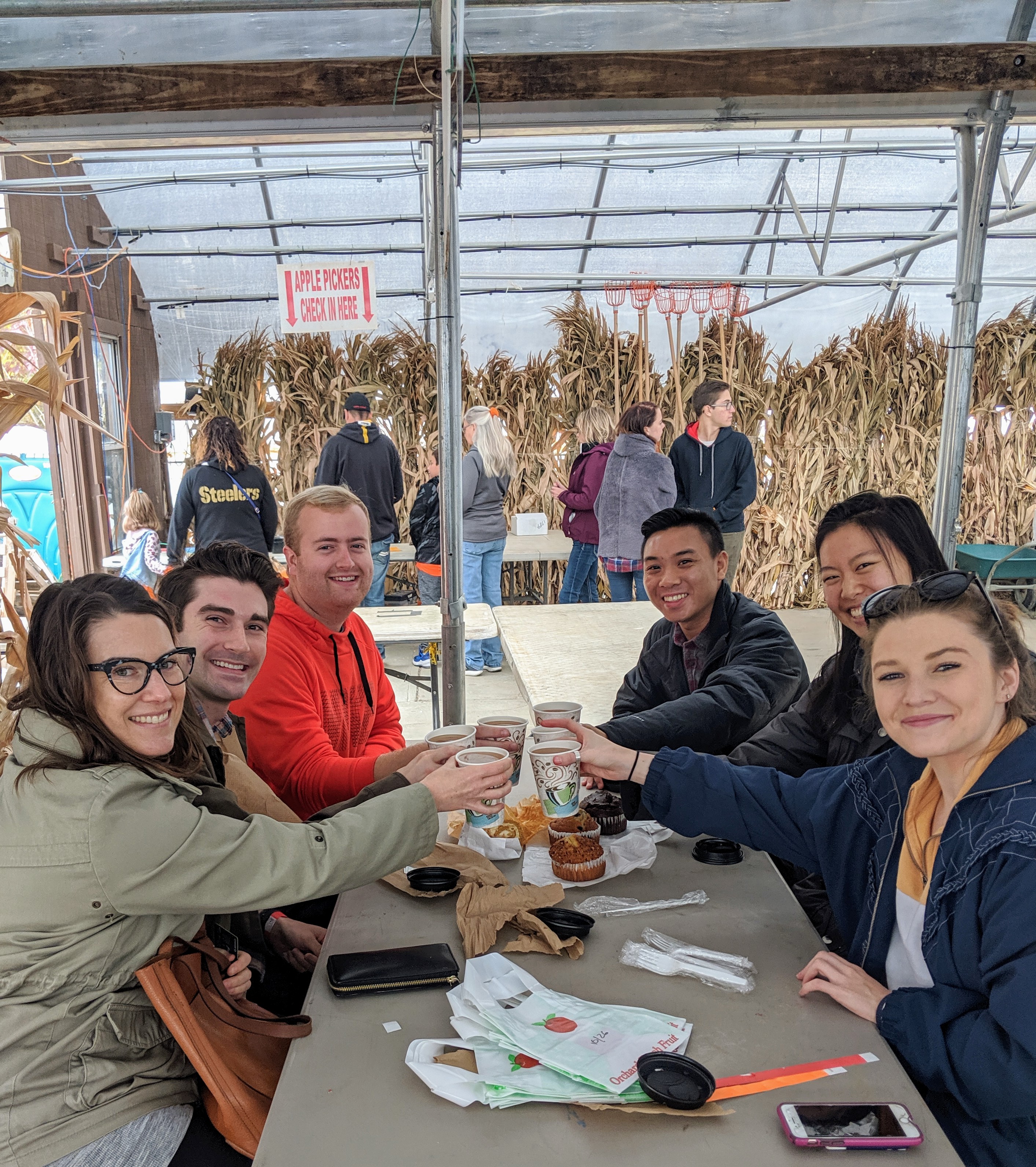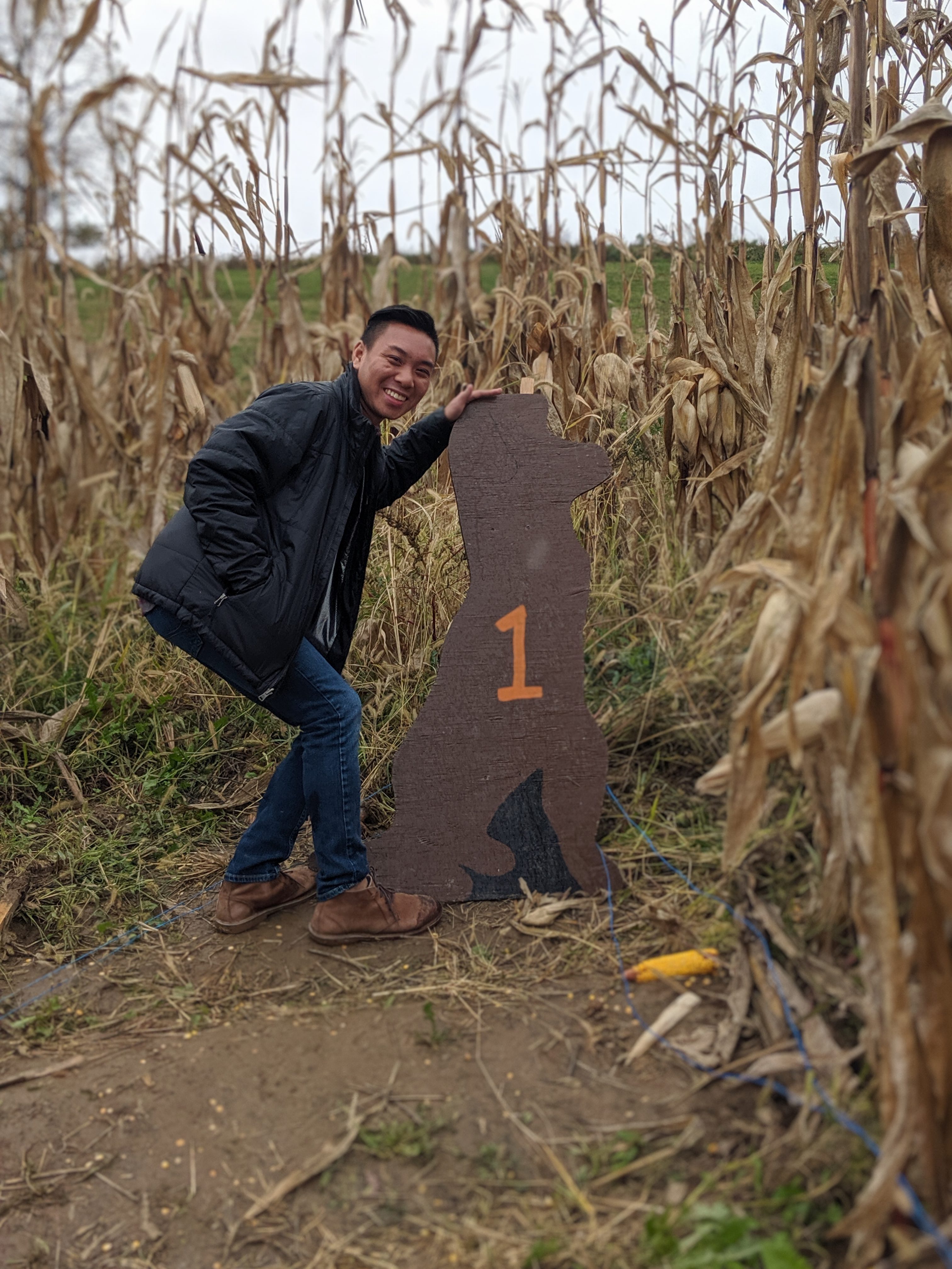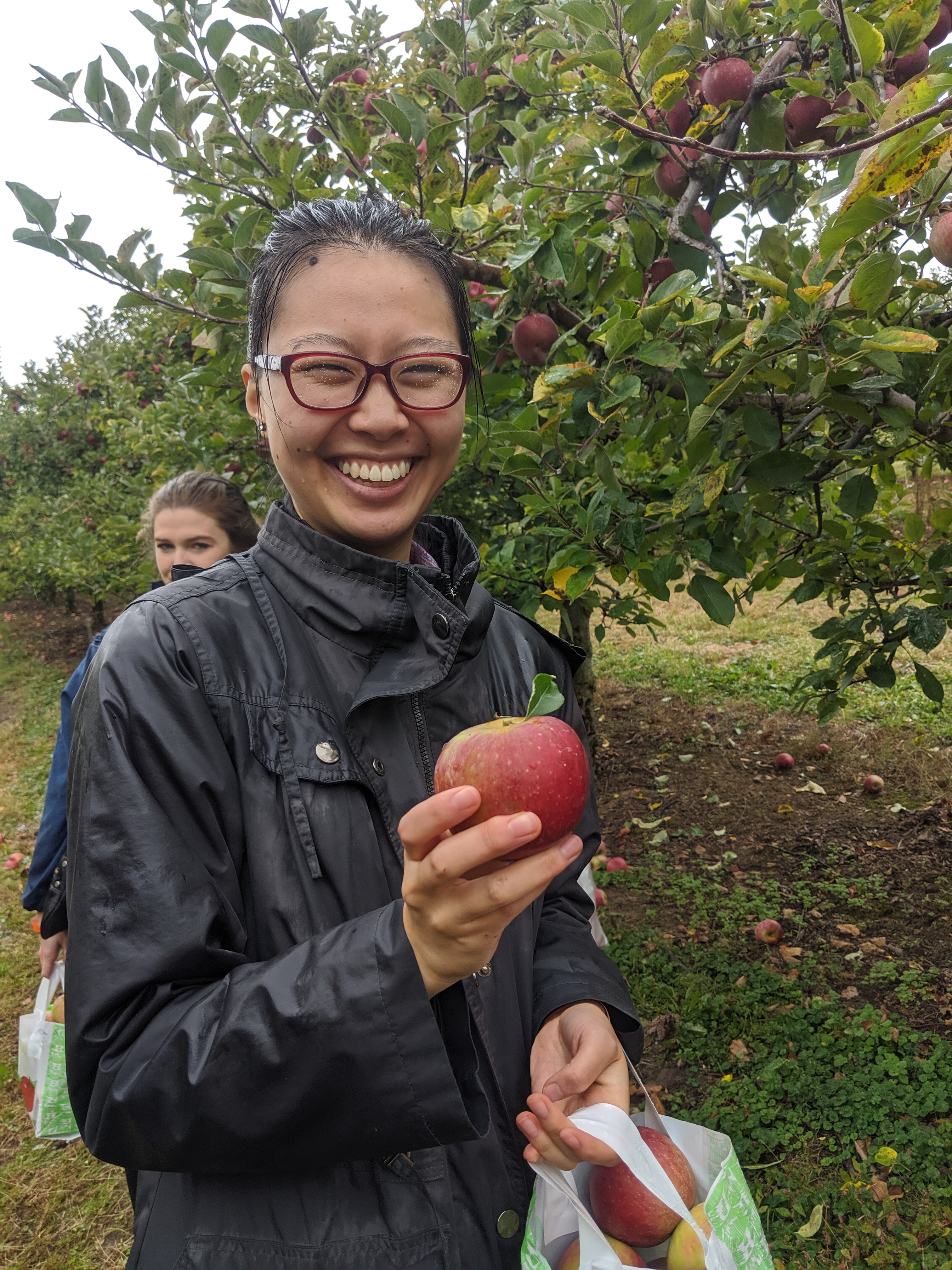 CINDY IS THE HOST OF DISCOVER CIRCRES – THE MONTHLY PODCAST OF THE CIRCULATION RESEARCH JOURNAL
Our pilot episode featured Dr. Jane Freedman, the new Editor In-Cheif, and my co-social media editor Dr. Milka Koupenova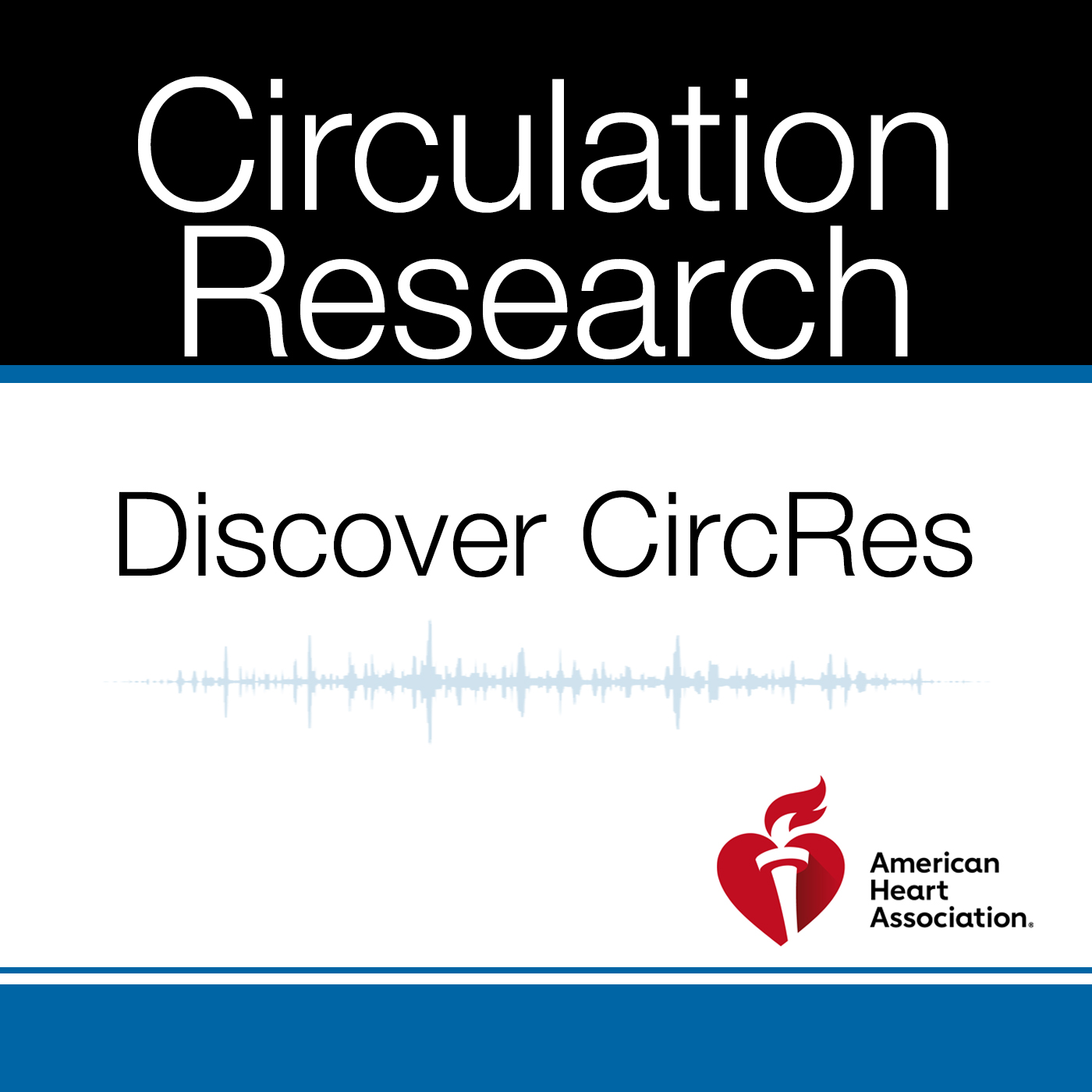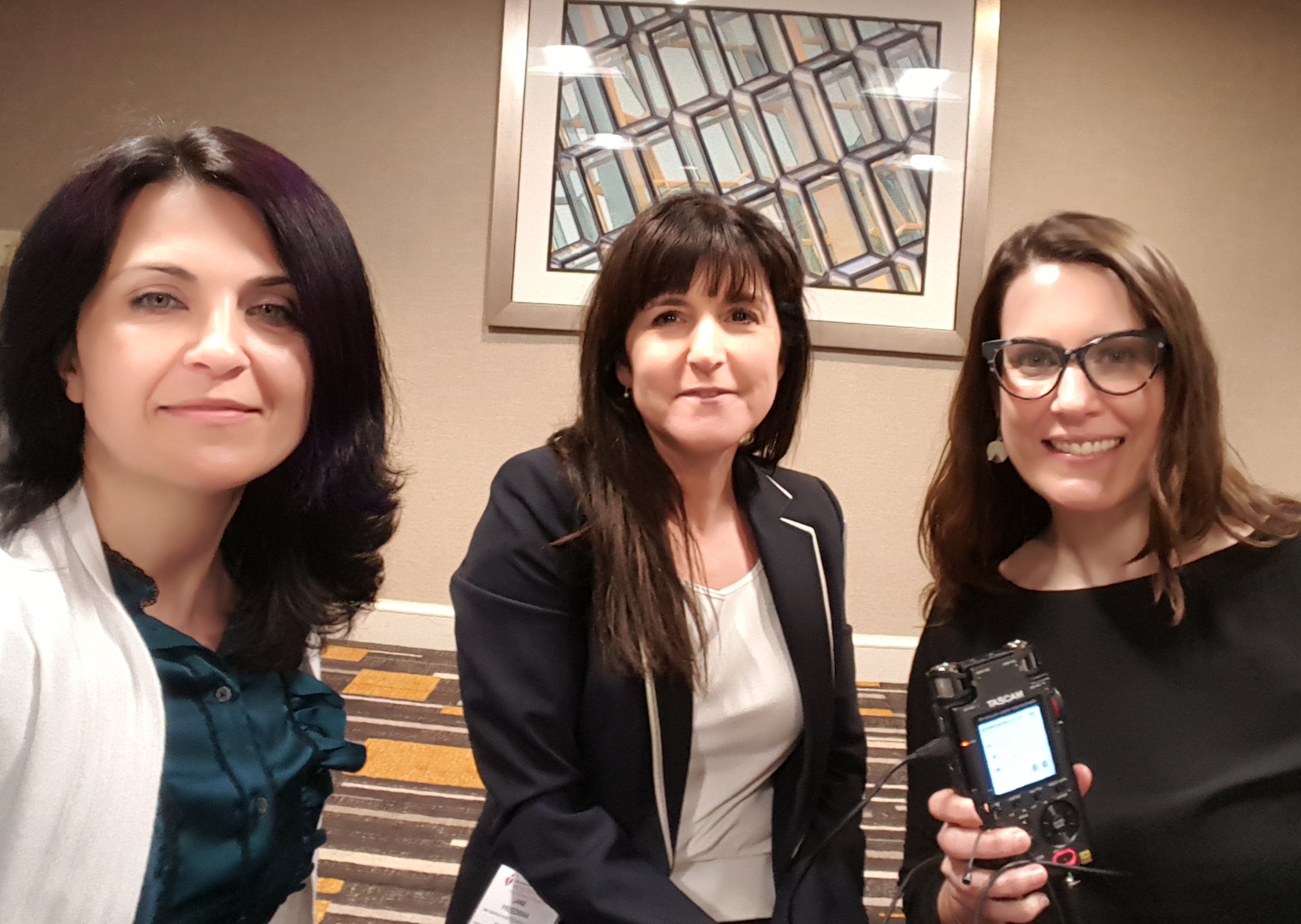 JACK IS AWARDED A HEAL SUMMER FELLOWSHIP
He did a great job on his presentation We're so proud!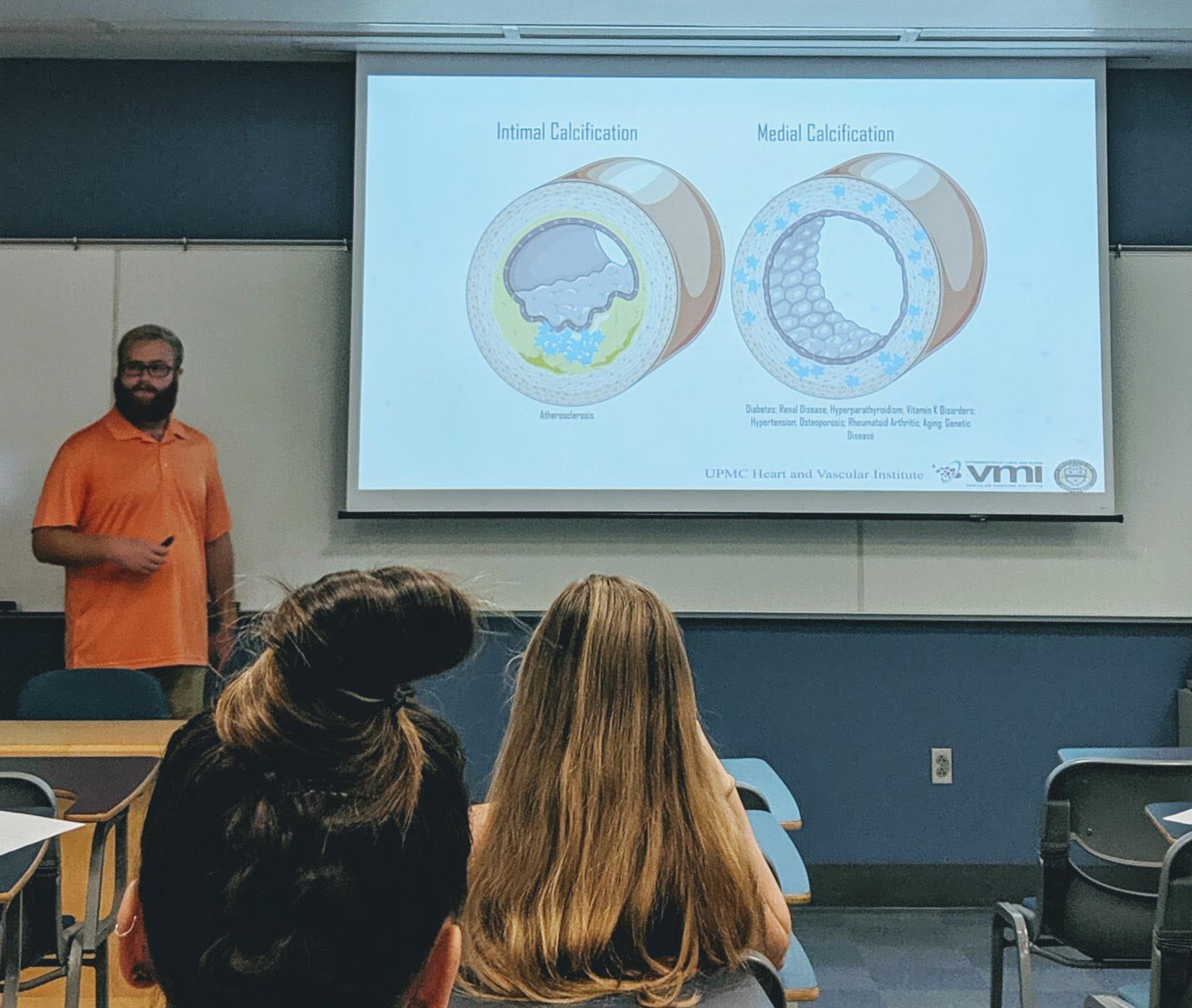 CINDY IS ELECTED A COUNCILOR FOR NAVBO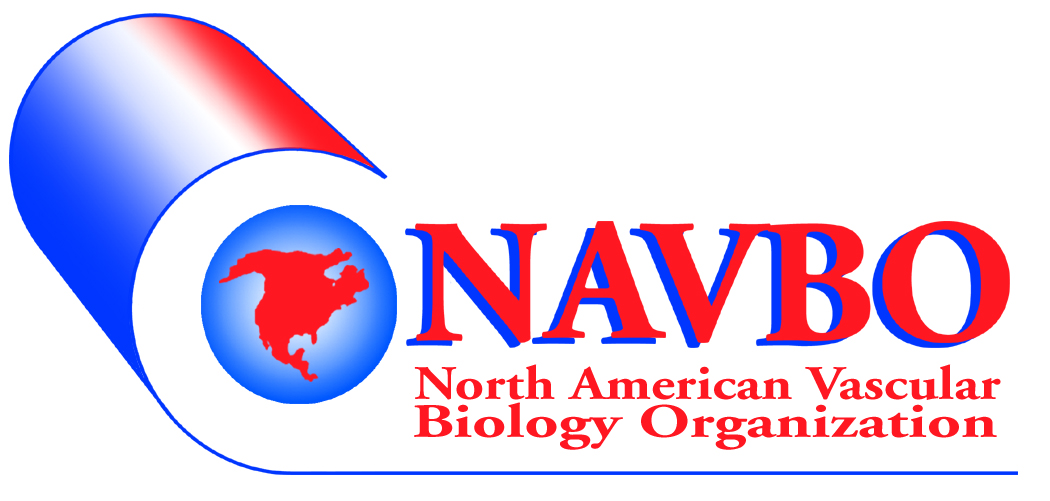 CINDY JOINS THE EDITORIAL BOARD OF CIRCULATION RESEARCH
Cindy is now a Section Editor for Circulation Research and is the host of the podcast Discover CircRes.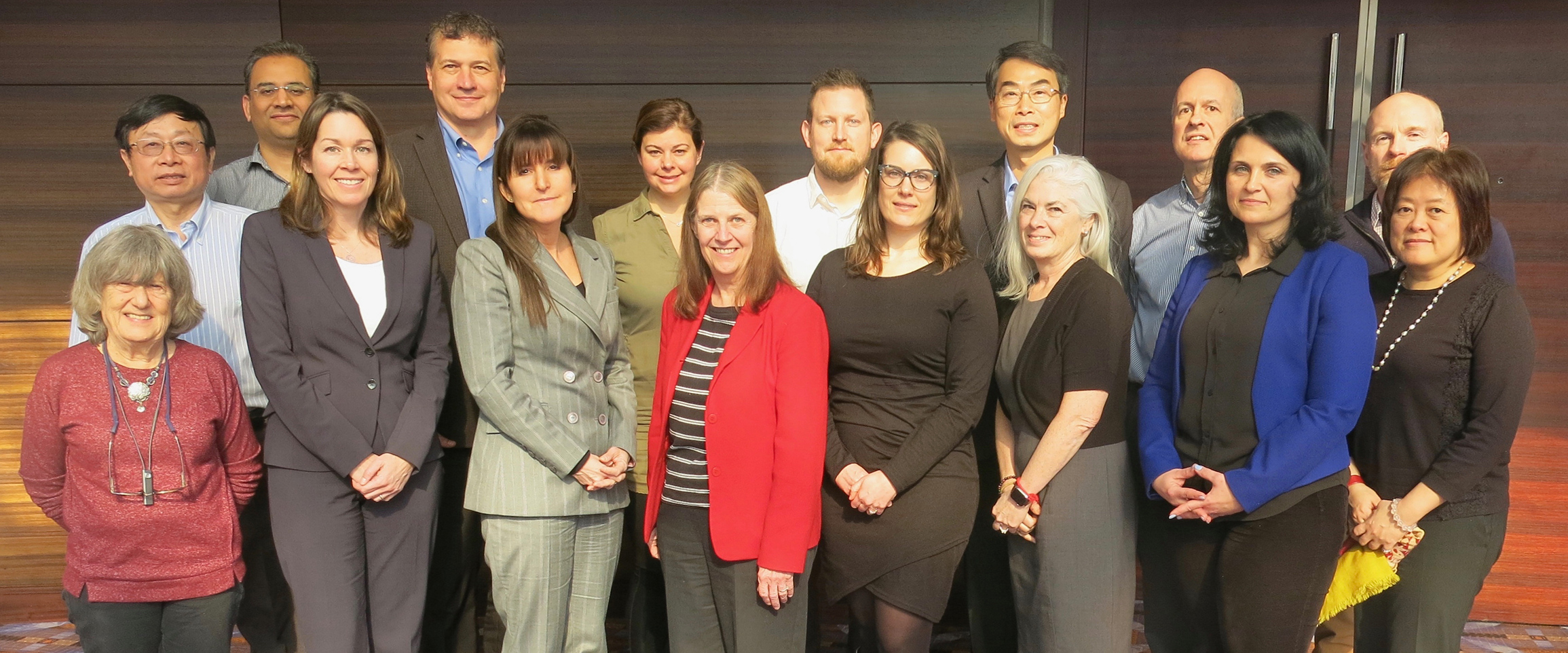 POUYA JOOLHARZADEH, MD – CLASS OF 2019
The first September that I was a new faculty member I was riding the bus home and overheard two first year medical students discussing how one goes about finding a research lab. I turned around and handed them by card and said, I'm looking for students. A few months later Pouya emailed me and soon joined our team. He graduated May 2019, and his excellent research was recognized with an Outstanding Longitudinal Research Project Award!. He is now off to Wash U in St. Louis for his residency. Contratulations Pouya!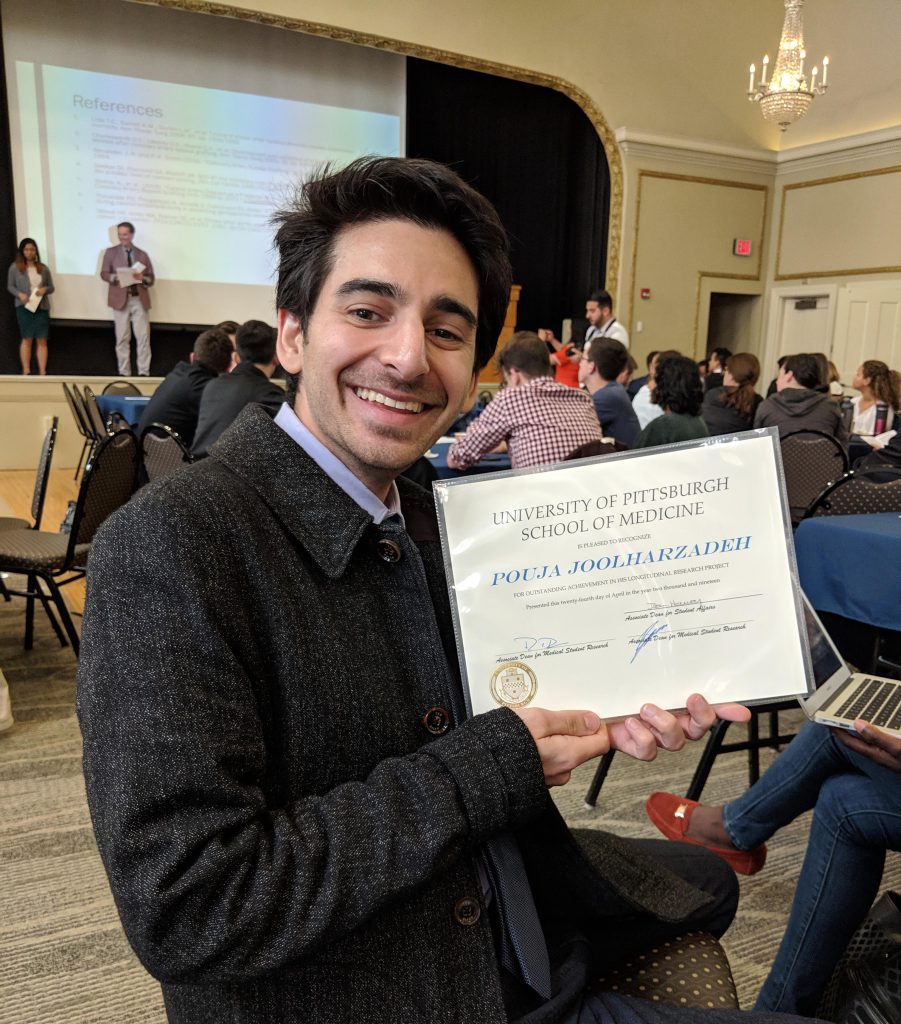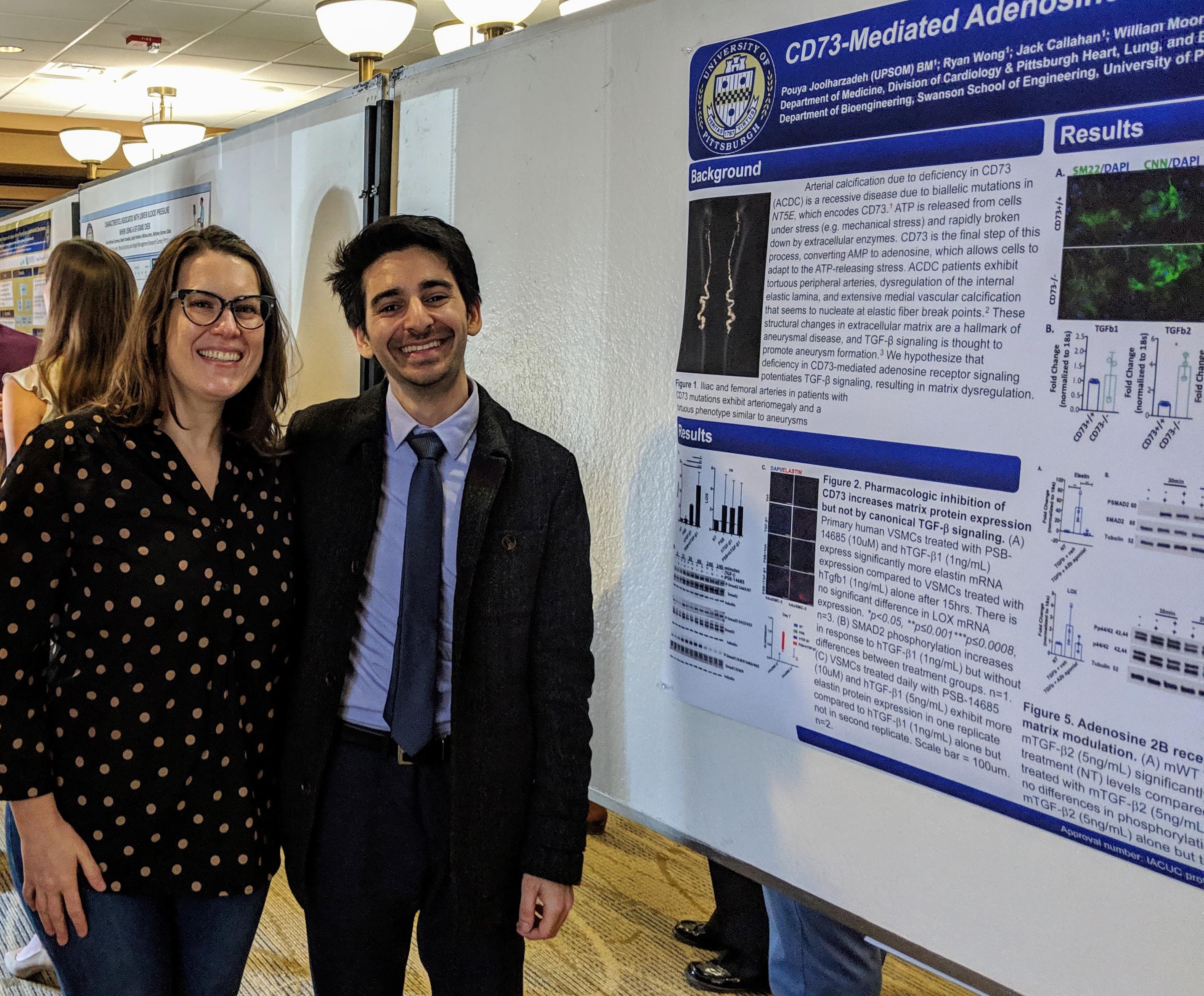 SEE OUR REVIEW ON CD73 AND THE DIFFERENCES BETWEEN MICE AND HUMANS IN THE MARCH 2019 ISSUE OF ATVB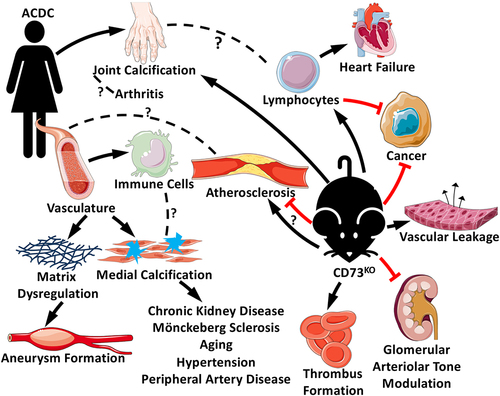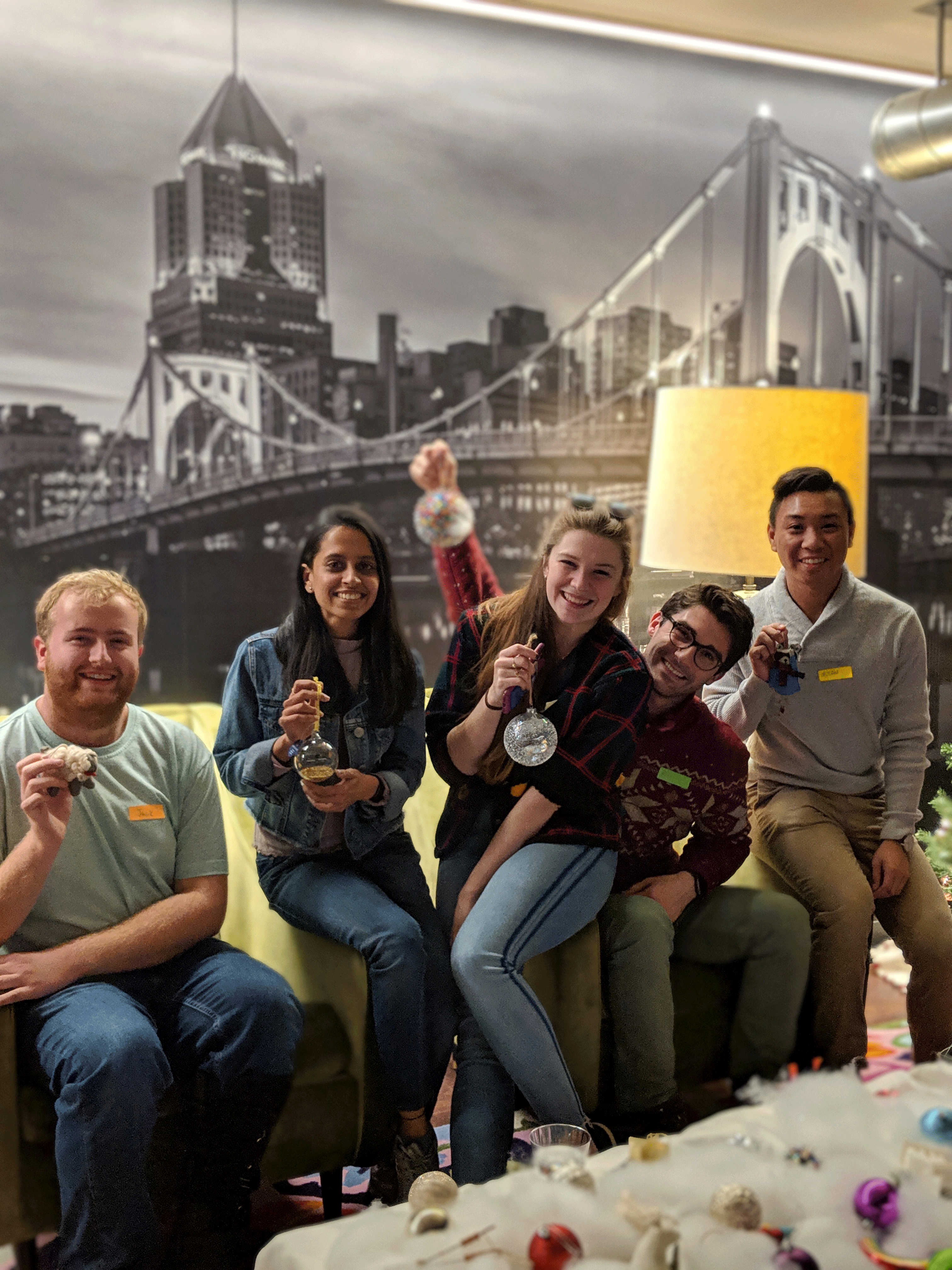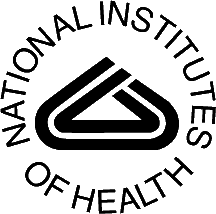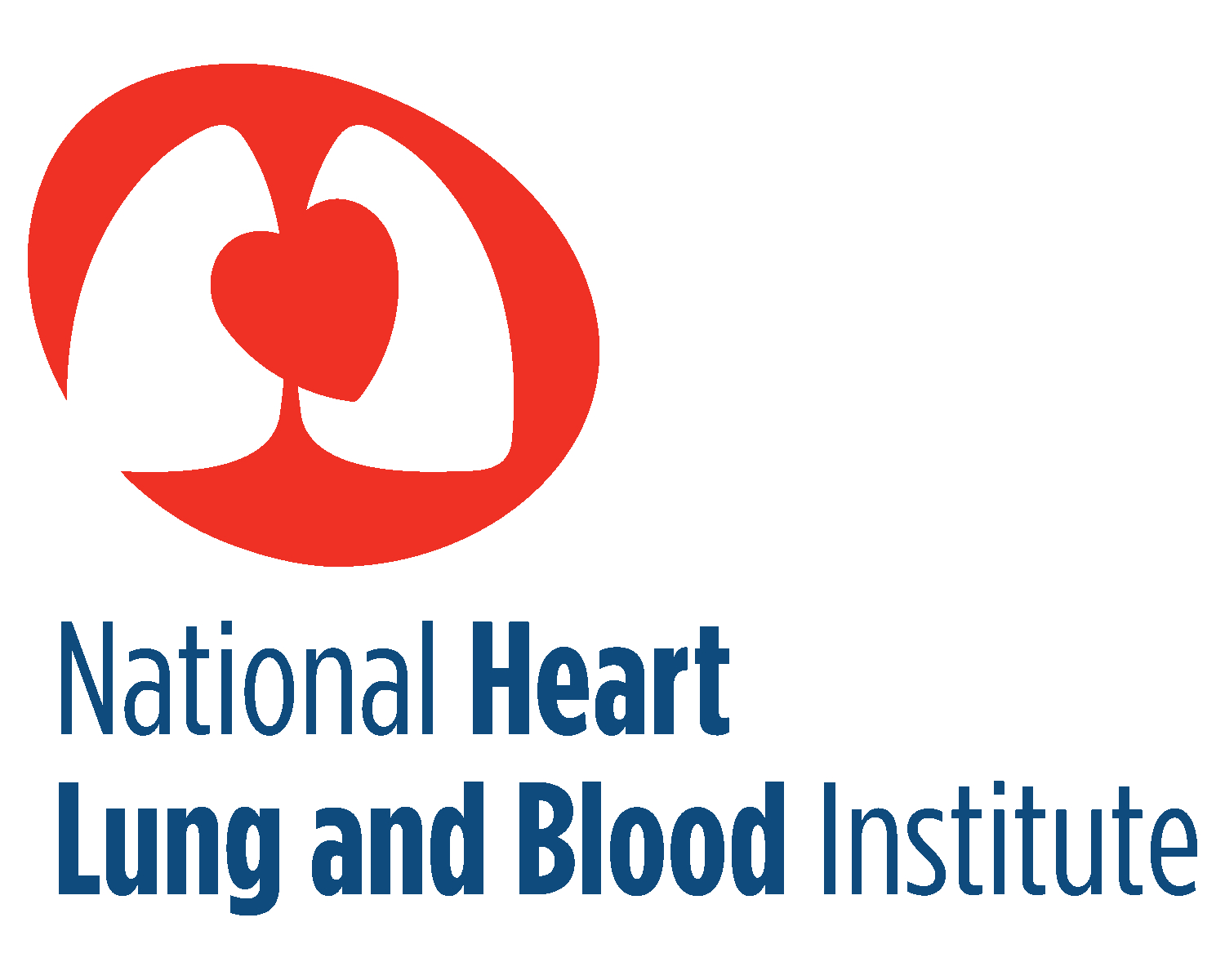 INTERLEUKIN-1β HAS ATHEROPROTECTIVE EFFECTS IN ADVANCED ATHEROSCLEROTIC LESIONS OF MICE.
Gomez D, Baylis RA, Durgin BG, Newman AAC, Alencar GF, Mahan S, St Hilaire C, Müller W, Waisman A, Francis SE, Pinteaux E, Randolph GJ, Gram H, Owens GK. Nat Med. 2018 Jul 23. doi: 10.1038/s41591-018-0124-5. [Epub ahead of print] 30038218
We are very honored to be asked to contribute to this elegant project.
CELL PHENOTYPE TRANSITIONS IN CARDIOVASCULAR CALCIFICATION
Hortells L, Sur S and St. Hilaire C (2018). Cell Phenotype Transitions in Cardiovascular Calcification. Front. Cardiovasc. Med. 5:27. doi: 10.3389/fcvm.2018.00027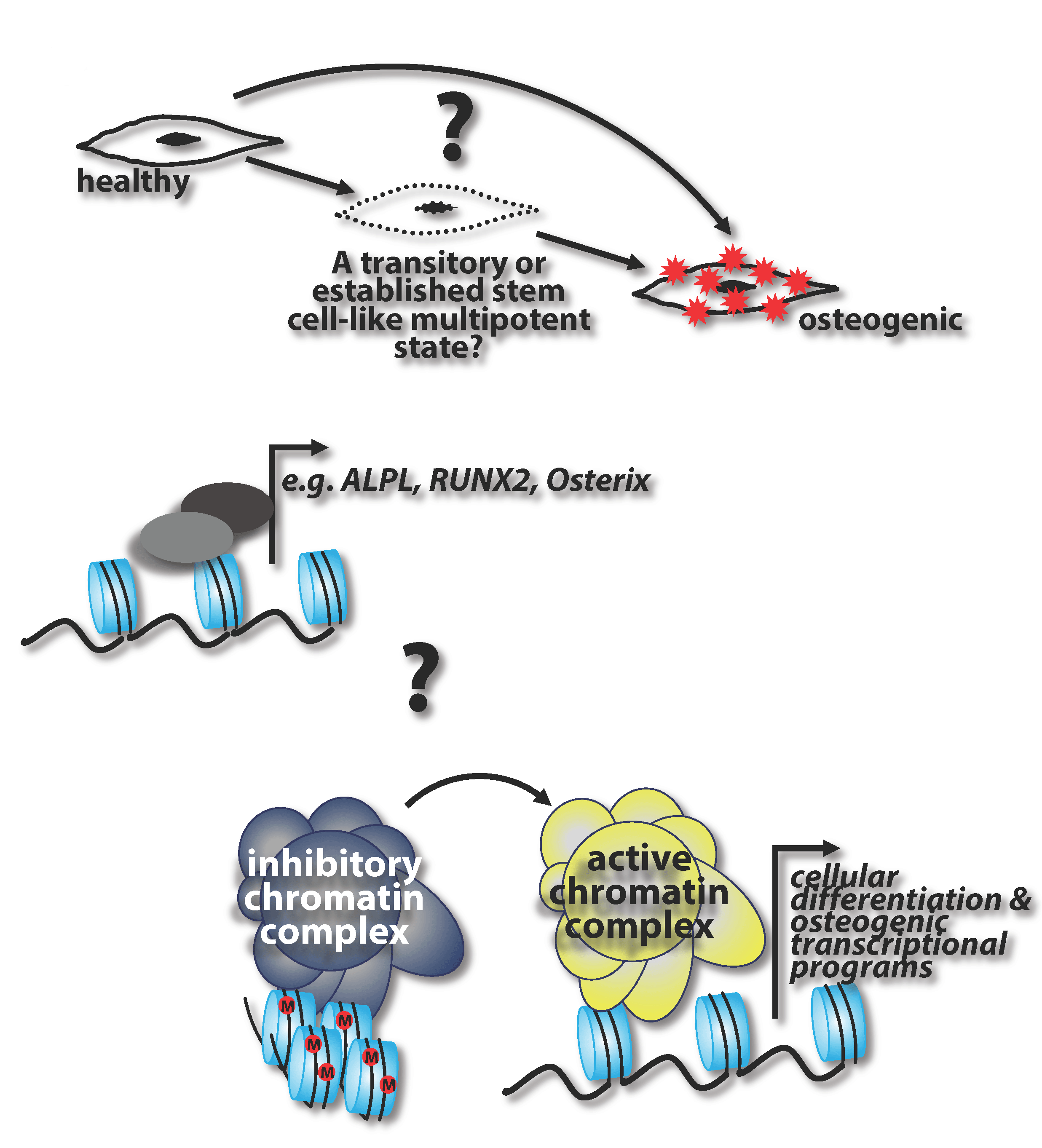 AHA 2017 – FRONTIERS IN VASCULAR AND VALVULAR CALCIFICATION
Left to Right: Yabing Chen, Dwight Towler, Marion Hofmann-Bowman, Donald Heistad, Cindy St. Hilaire, Elena Aikawa, Cathrine Shanahan, Linda Demer, Craig Simmons, Cecilia Giachelli, Makoto Miyazaki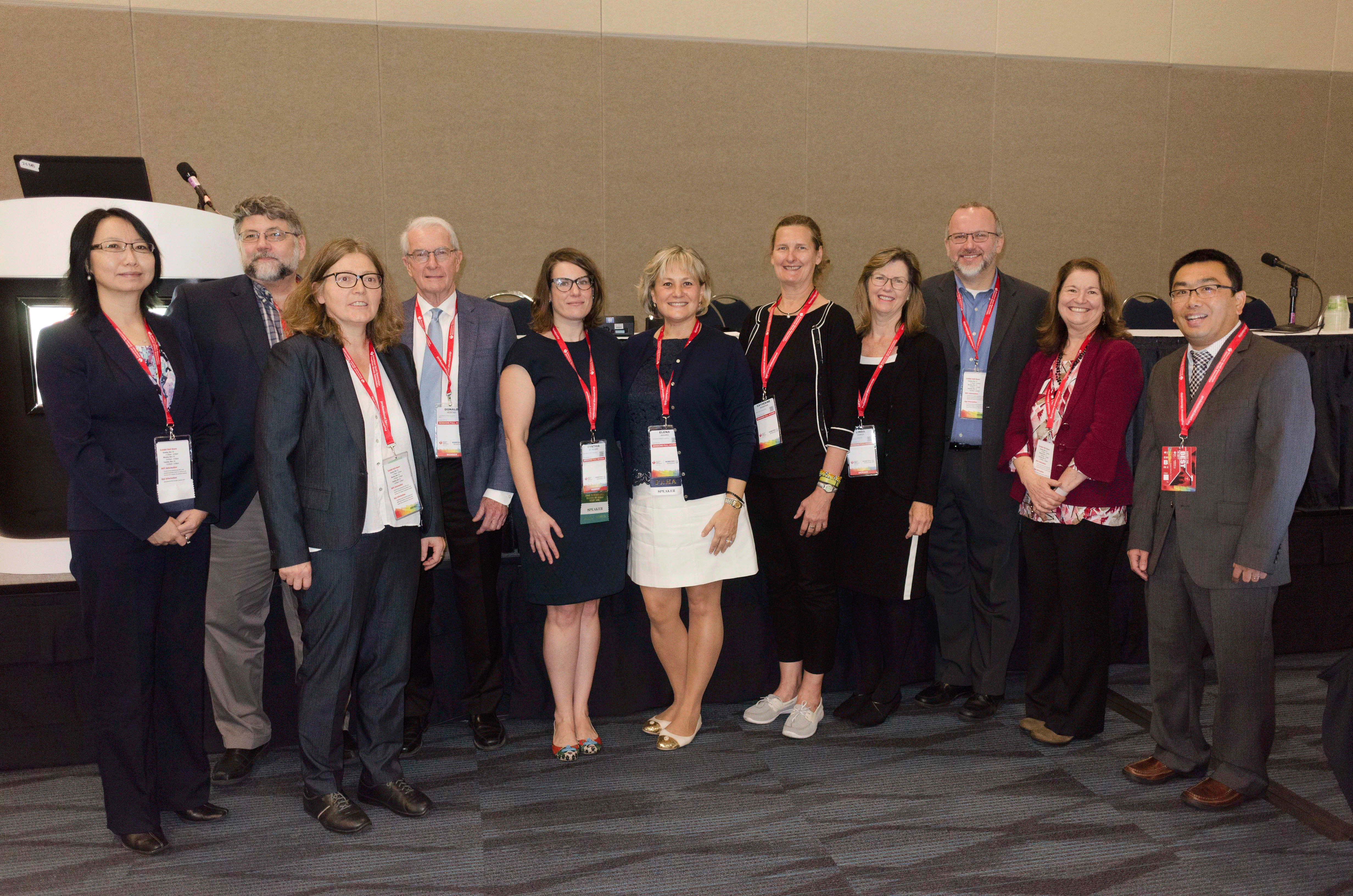 September 27, 2017
Luis was a recipient of the 10th Anniversary Vascular Biology 2017 Travel Award.  Congratulations!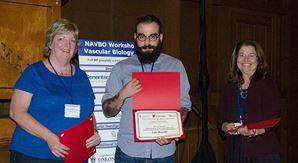 ACDC iPSC MANUSCRIPT PUBLISHED
December 13, 2016
The follow-up study on the mechanisms underlying the calcification pathology in ACDC was published today in Science Signaling.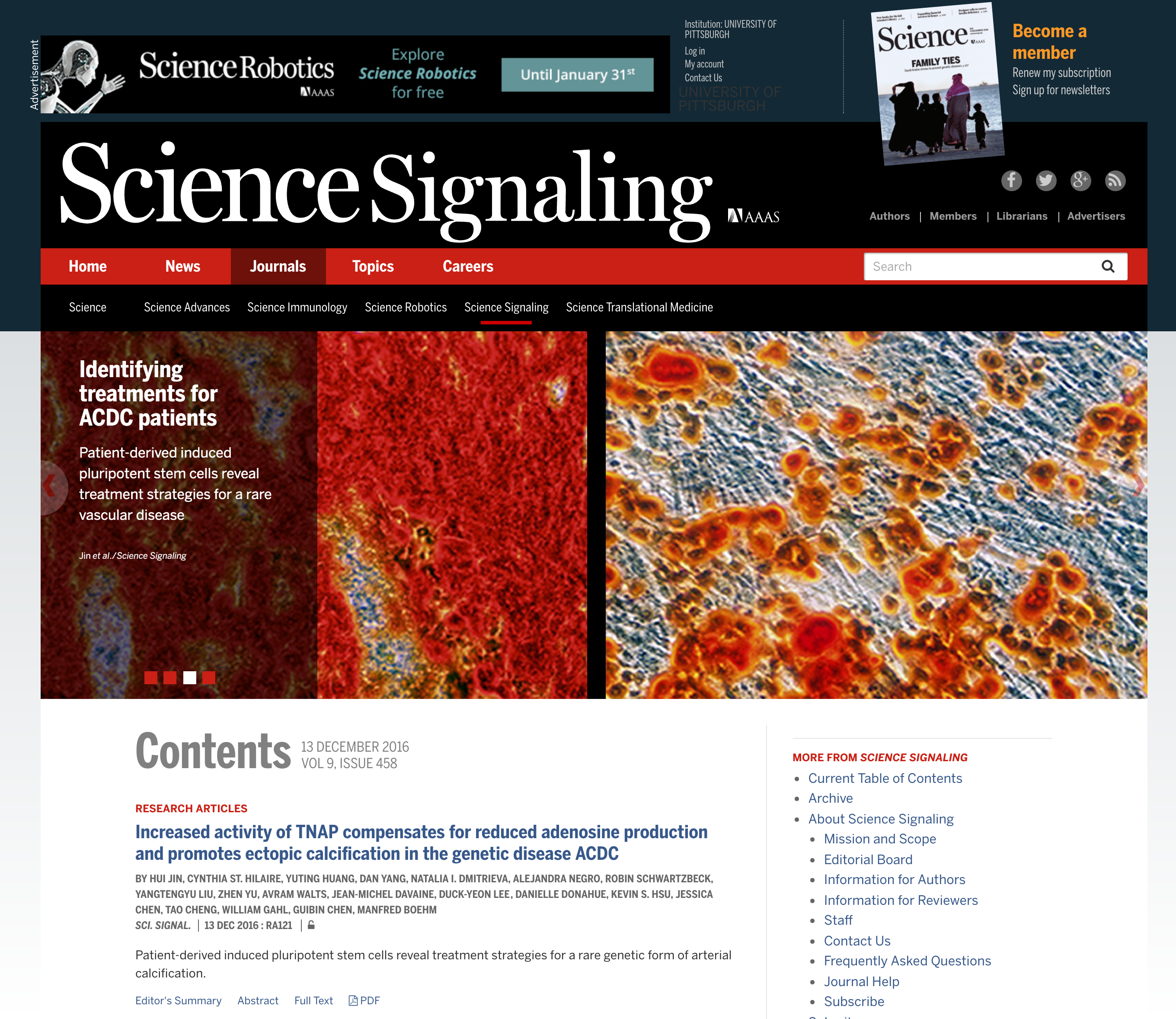 POUYA RECEIVES THE STEPHEN PHILLIPS AWARD FOR BASIC SCIENCE RESEARCH
September 8, 2016
Close to 100 medical students enrolled in the University of Pittsburgh School of Medicine Dean's Summer Research Program, and Pouya's abstract was one of the two selected to receive a Stephen Phillips Award for Basic Science Research. Congratulations on your hard work!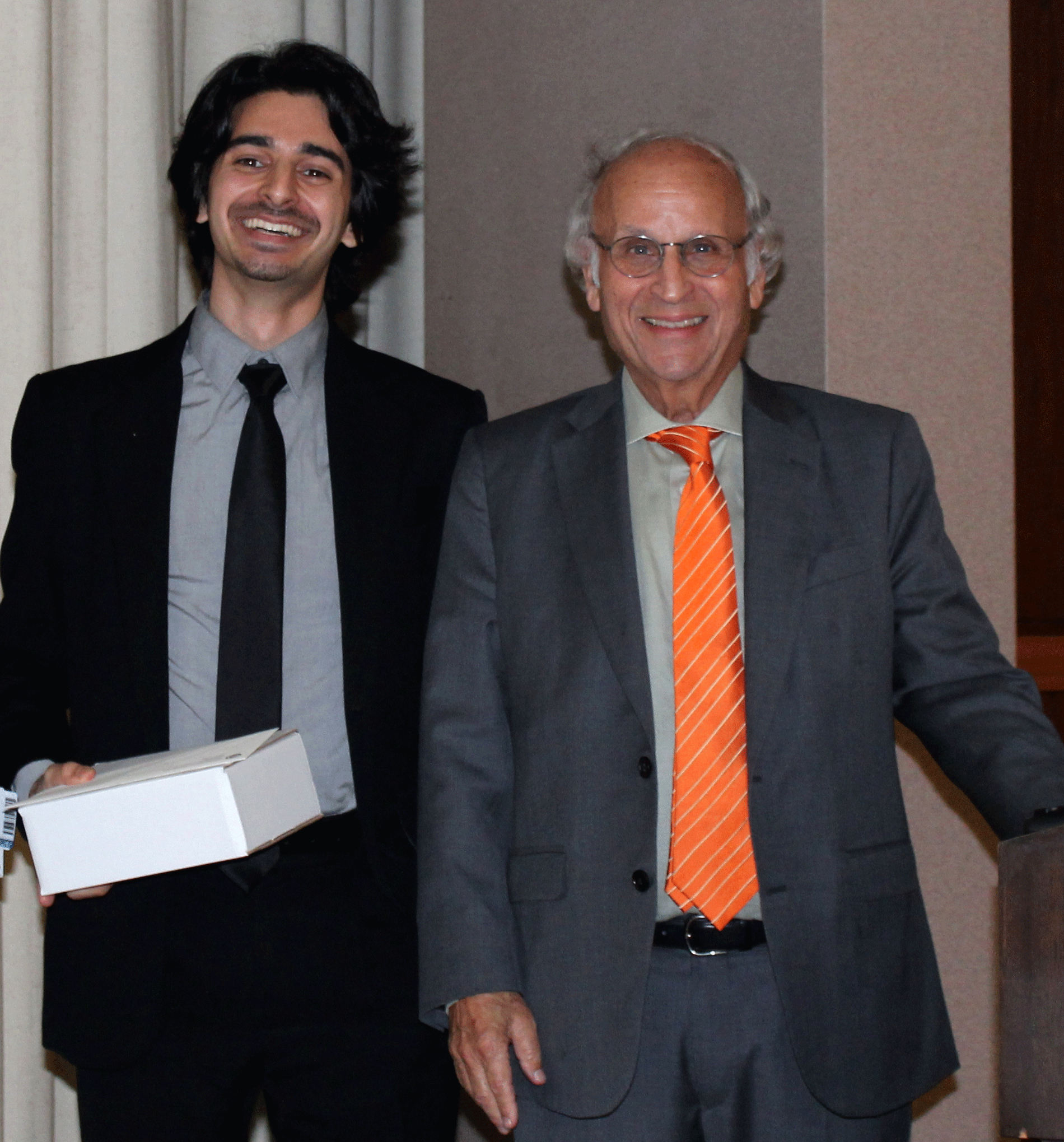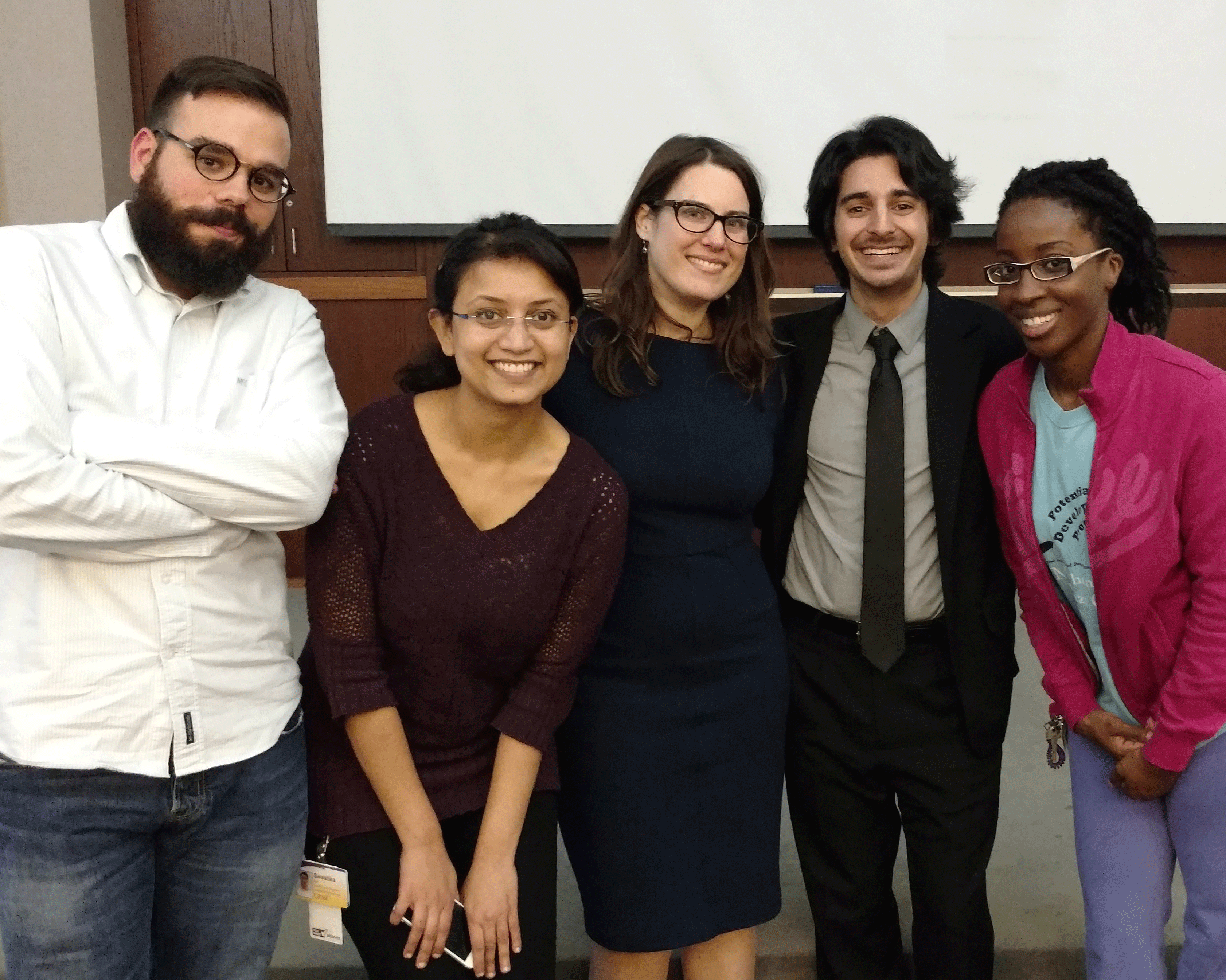 15th Biennial ISACB meeting
Banff, AB, Canada
September 7-10, 2016
Very excited to share our work with this amazing group of scientists.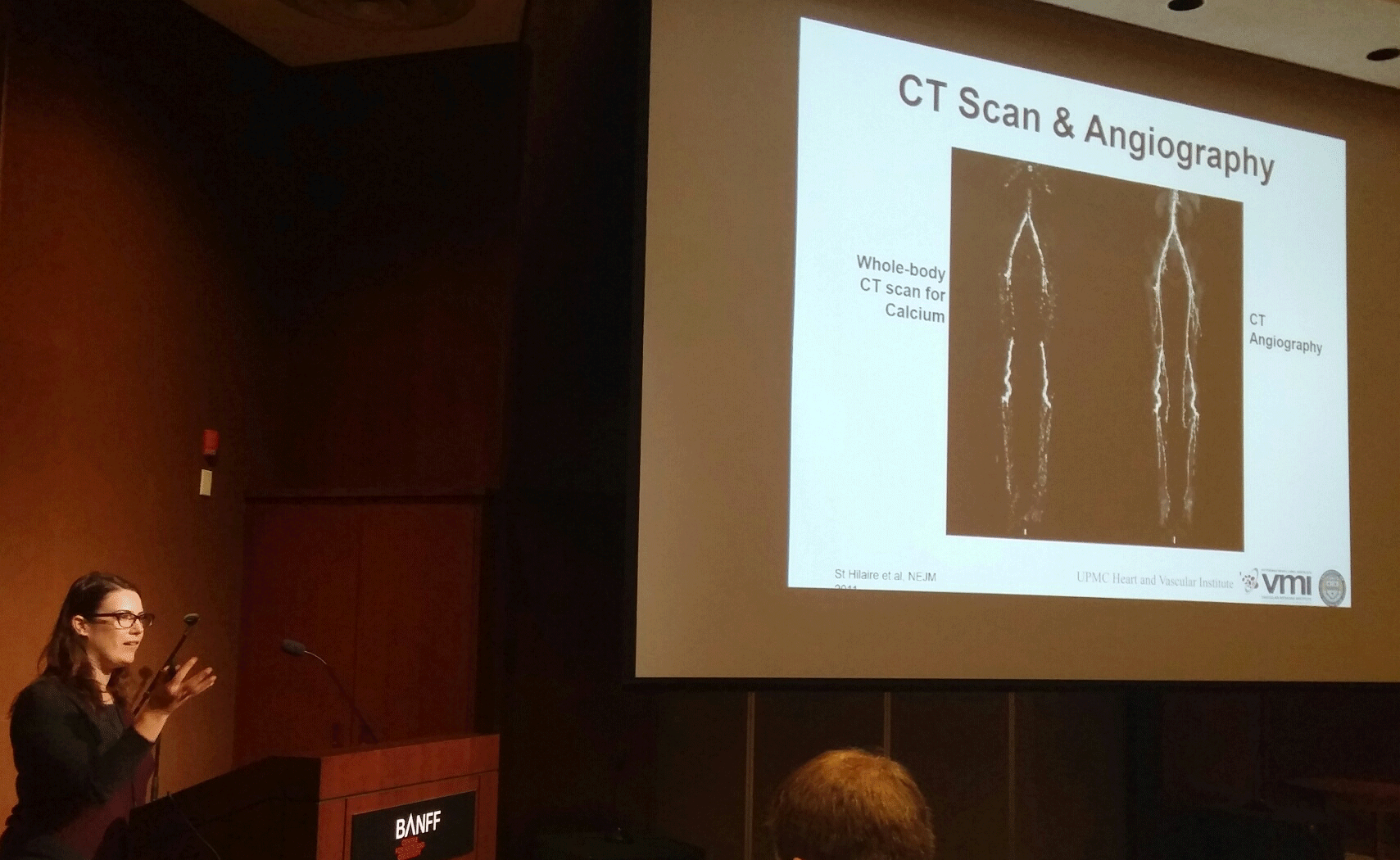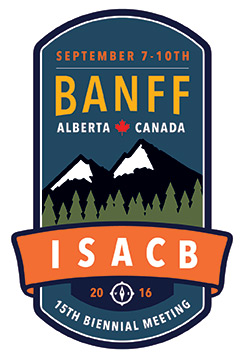 July 2016
We are very excited to announce the funding of our VMI-HVI Innovator Award. This grant is based on our collaboration with the laboratory of Thomas Gleason at the McGowan Institute for Regenerative Medicine, and sets the stage for our studies in aortic stenosis.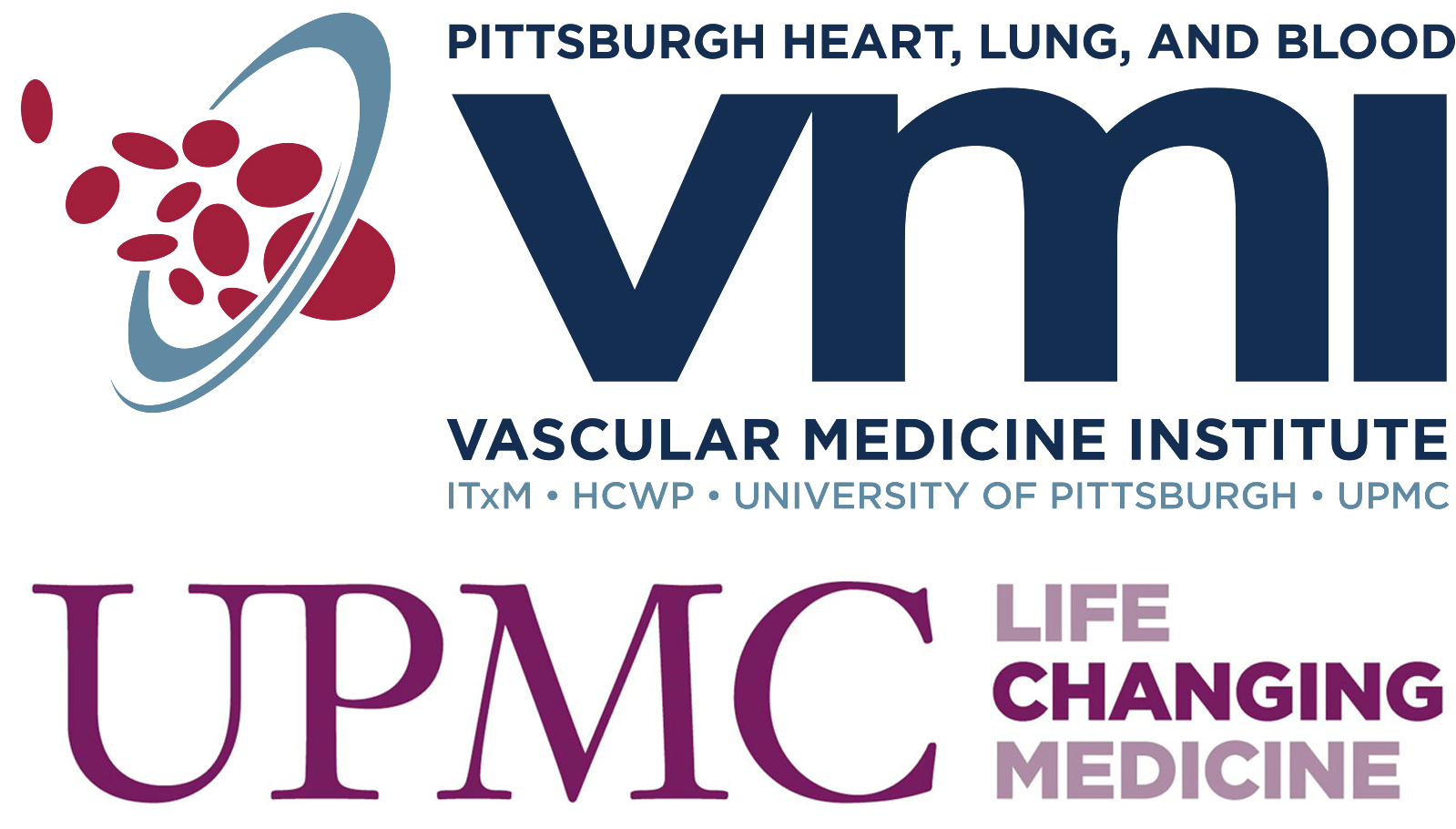 SAMUEL AND EMMA WINTERS FOUNDATION GRANT
June 27, 2016
We are very excited to start this pilot project on Calcific Aortic Valve Disease.
2016 DEPARTMENT OF MEDICINE RESEARCH DAY
May 24, 2016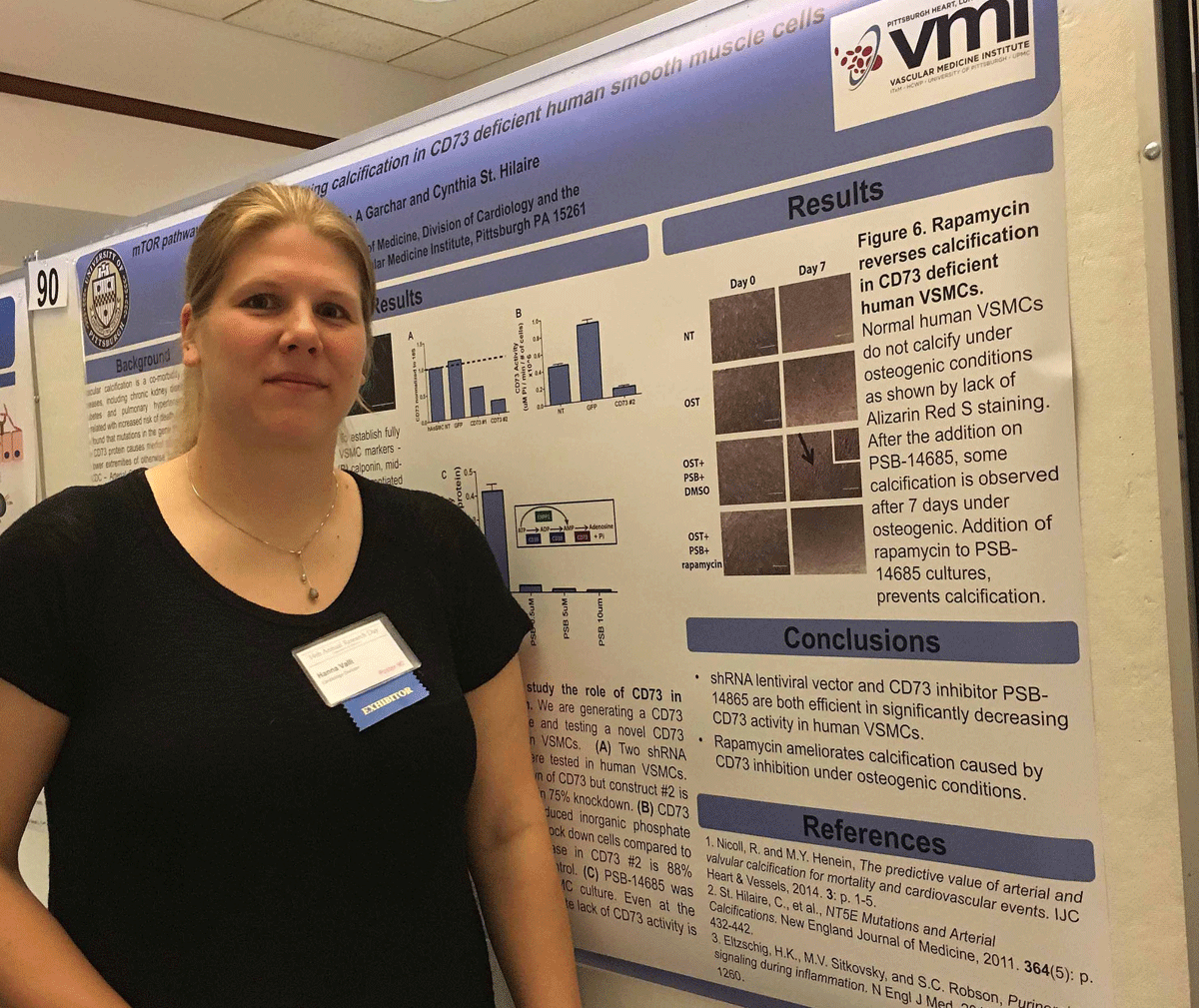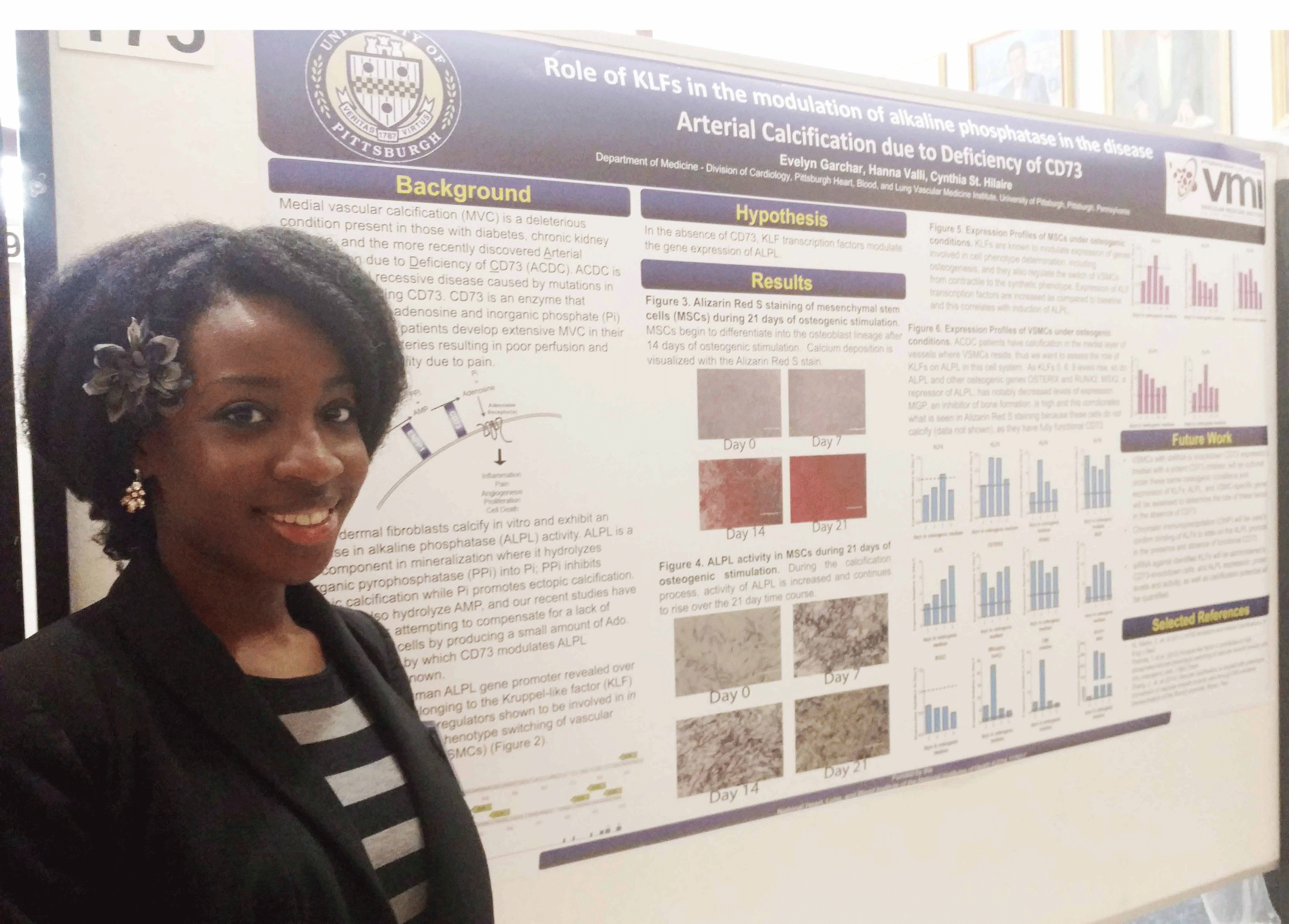 WELCOME SUMMER STUDENTS CAMILLE, TAYLOR & POUYA!
May 23, 2016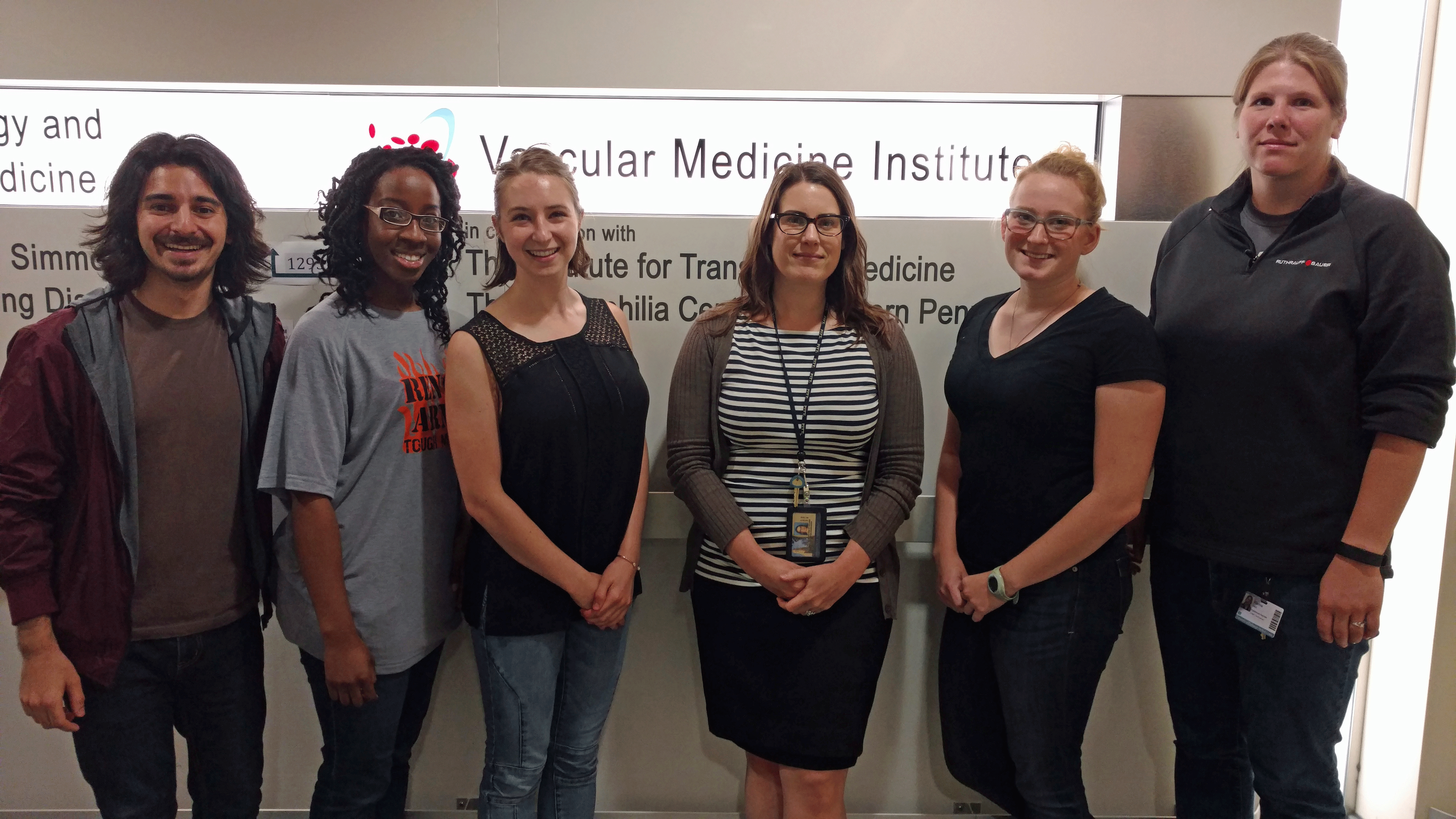 2015 HEART AND VASCULAR REPORT
May 9, 2016
The UPMC Heart and Vascular Institute and the Pittsburgh Heart, Lung, and Blood Vascular Medicine Institute is truly an amazing place and we're happy to be a part of it.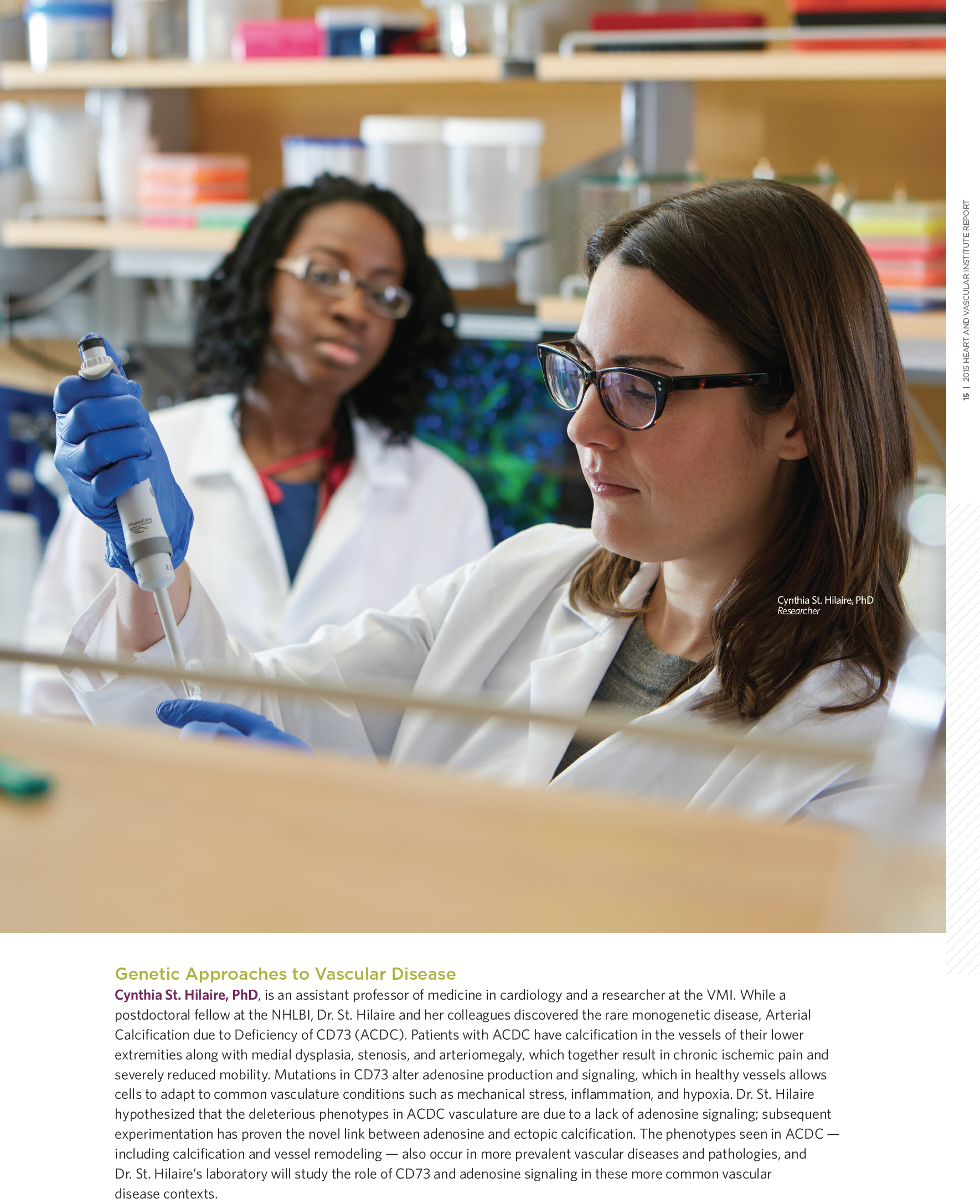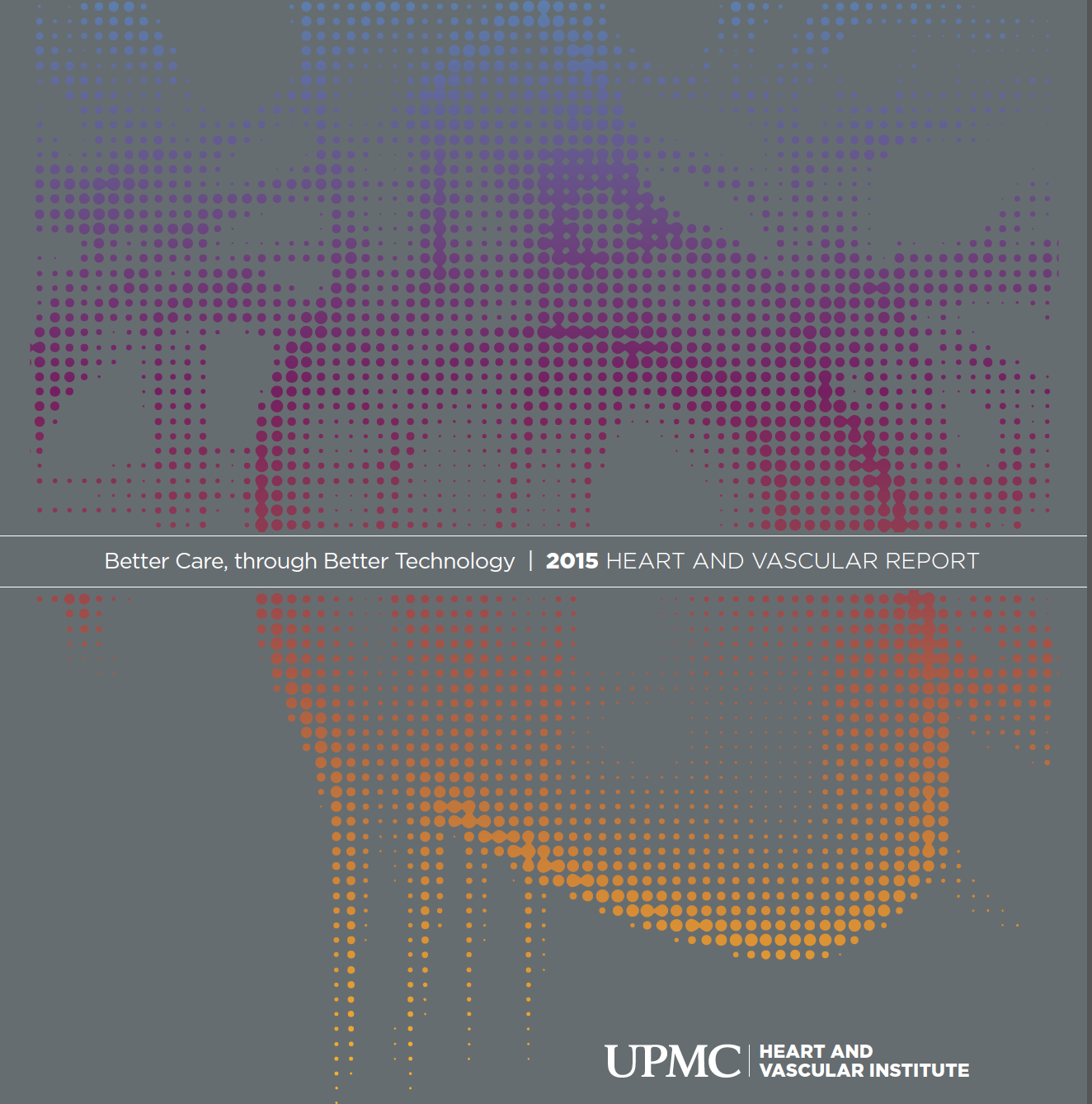 tPPG RENEWAL CELEBRATION!
April 25, 2016
We celebrated the VMI & PACCM translational program project grant renewal at Patron Mexican Grill.
Congratulation to my colleagues who worked on this behemoth!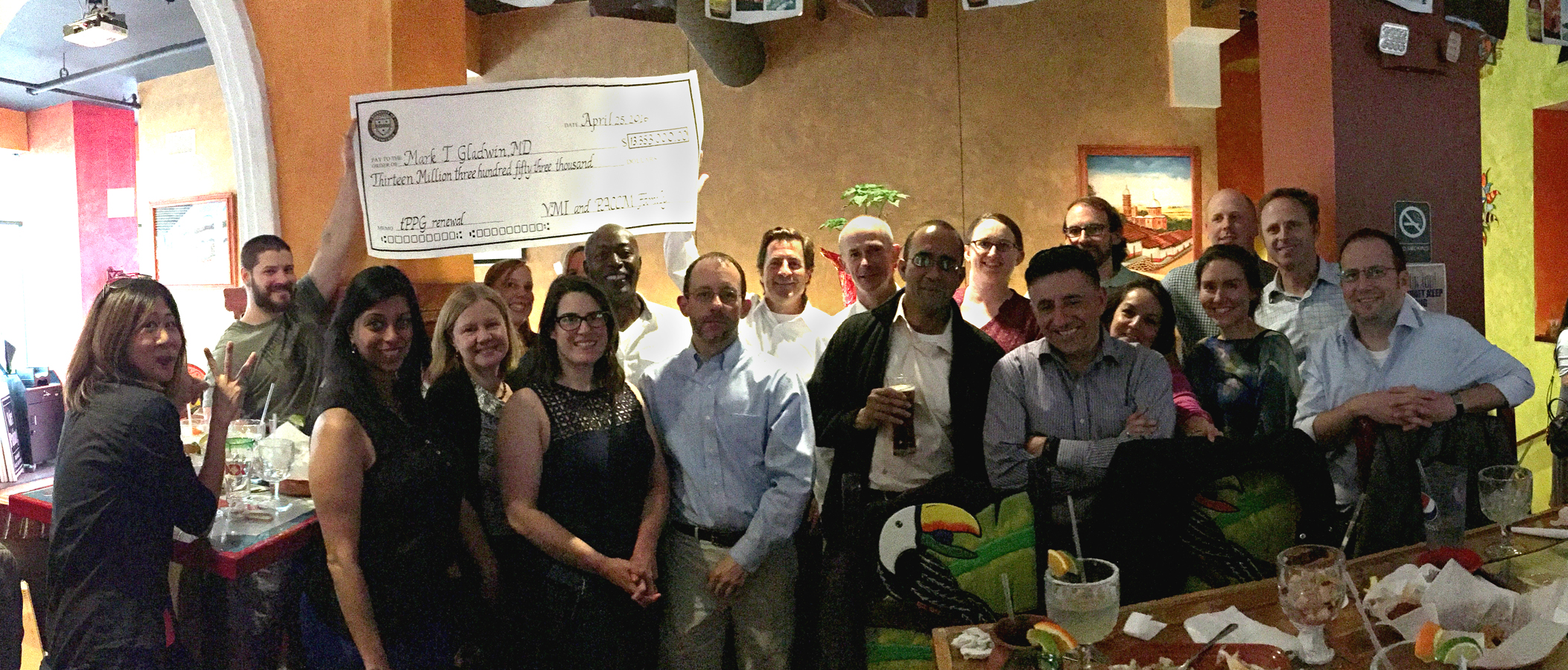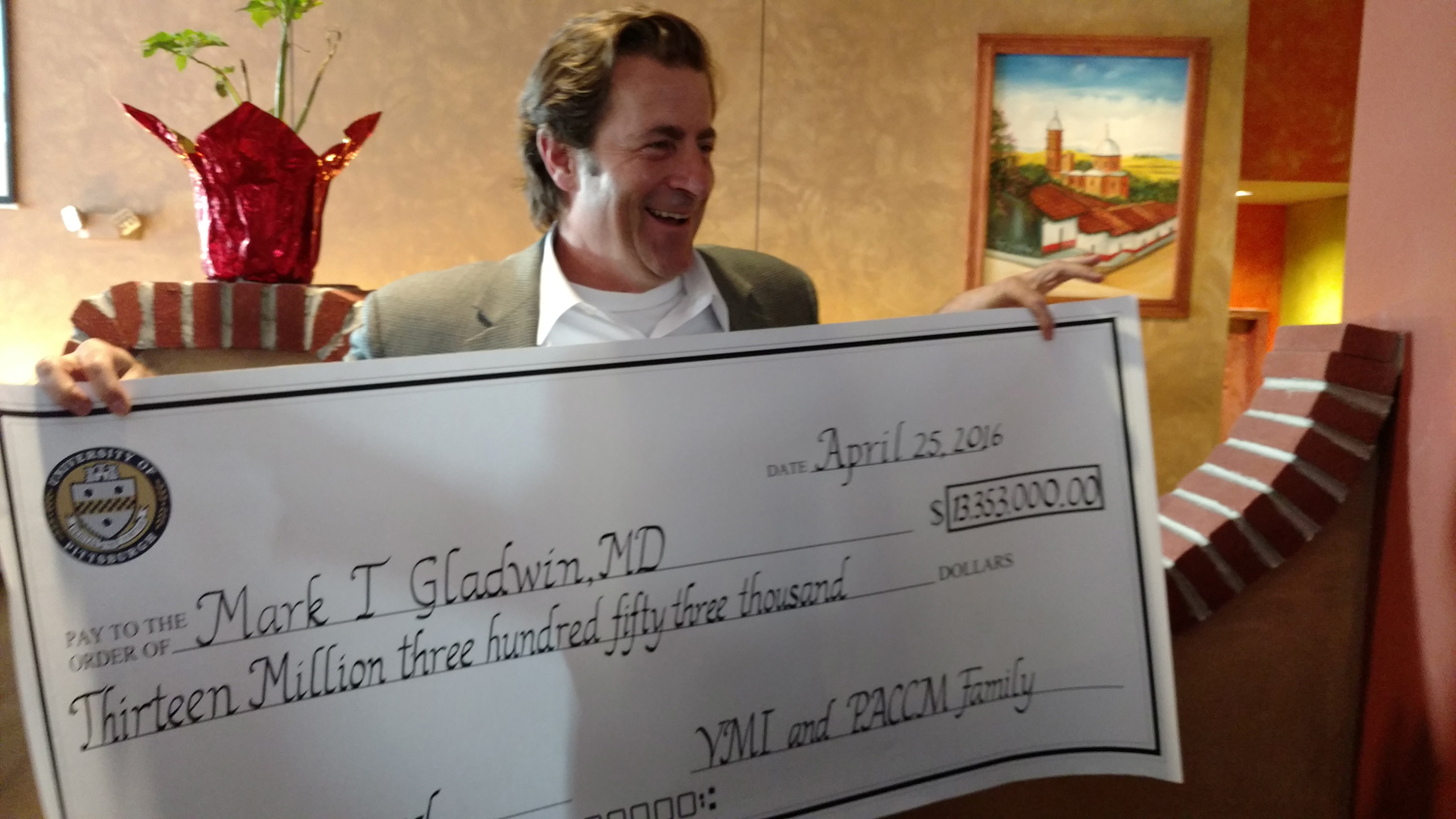 April 1, 2016
Finally up and looks great!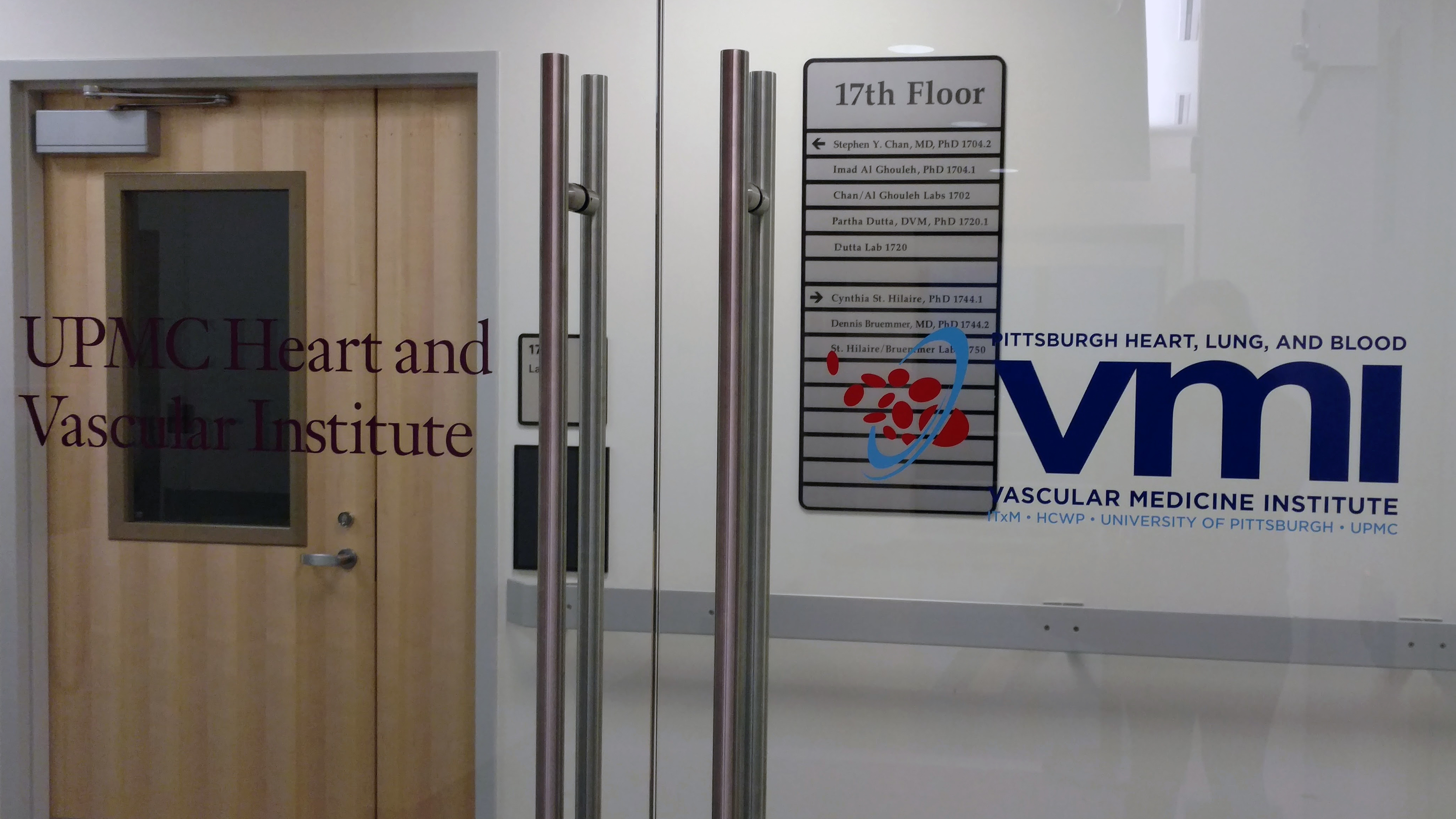 2016 Keystone Symposia – Purinergic Signaling
Vancouver, BC, Canada.
January 24 – 28, 2016
Cindy was invited to present her talk entitled, In Vivo Disease Modeling Using Patient-Derived iPSCs: CD73-Deficiency Promotes Osteogenic Differentiation And Calcification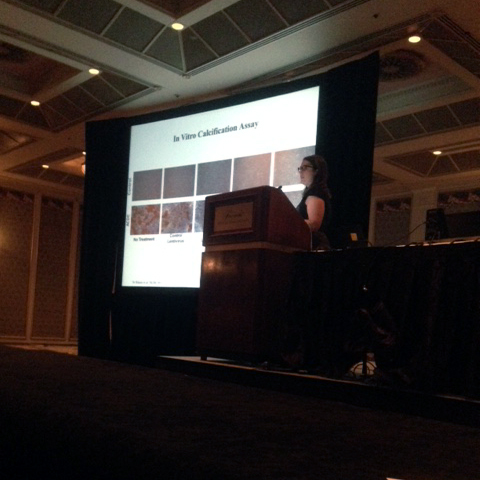 We are all set up and starting experiments. Excited for a productive, fun, and collaborative year!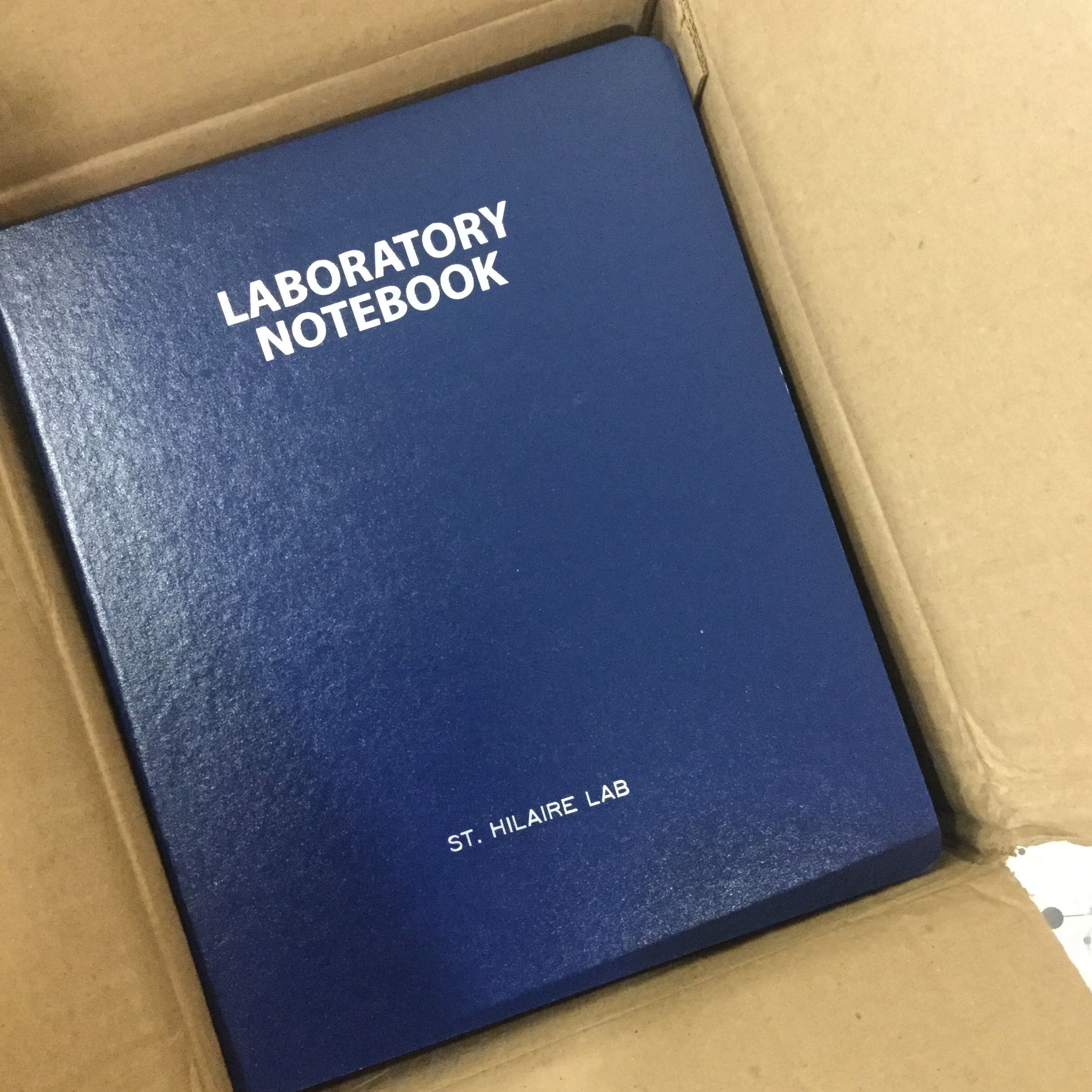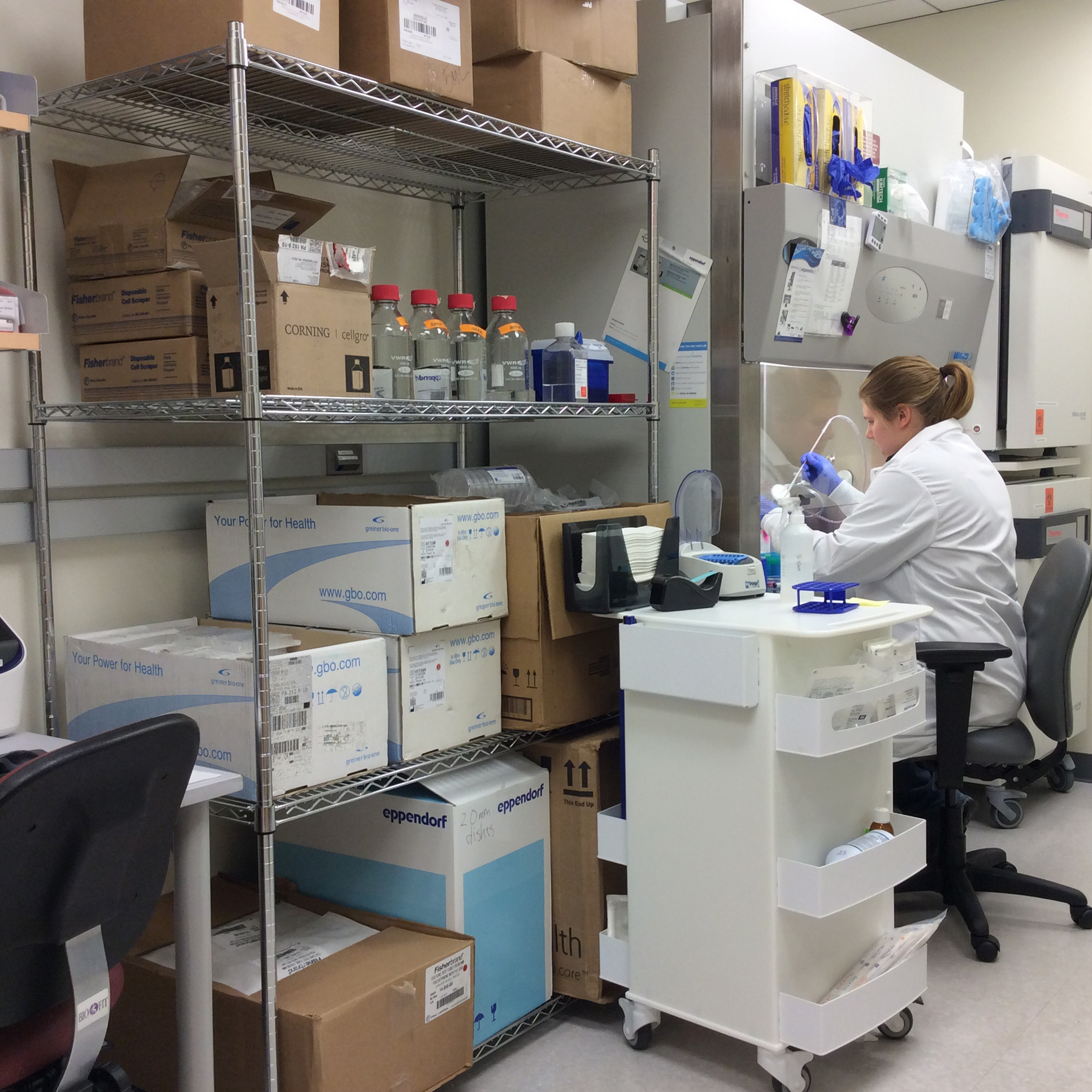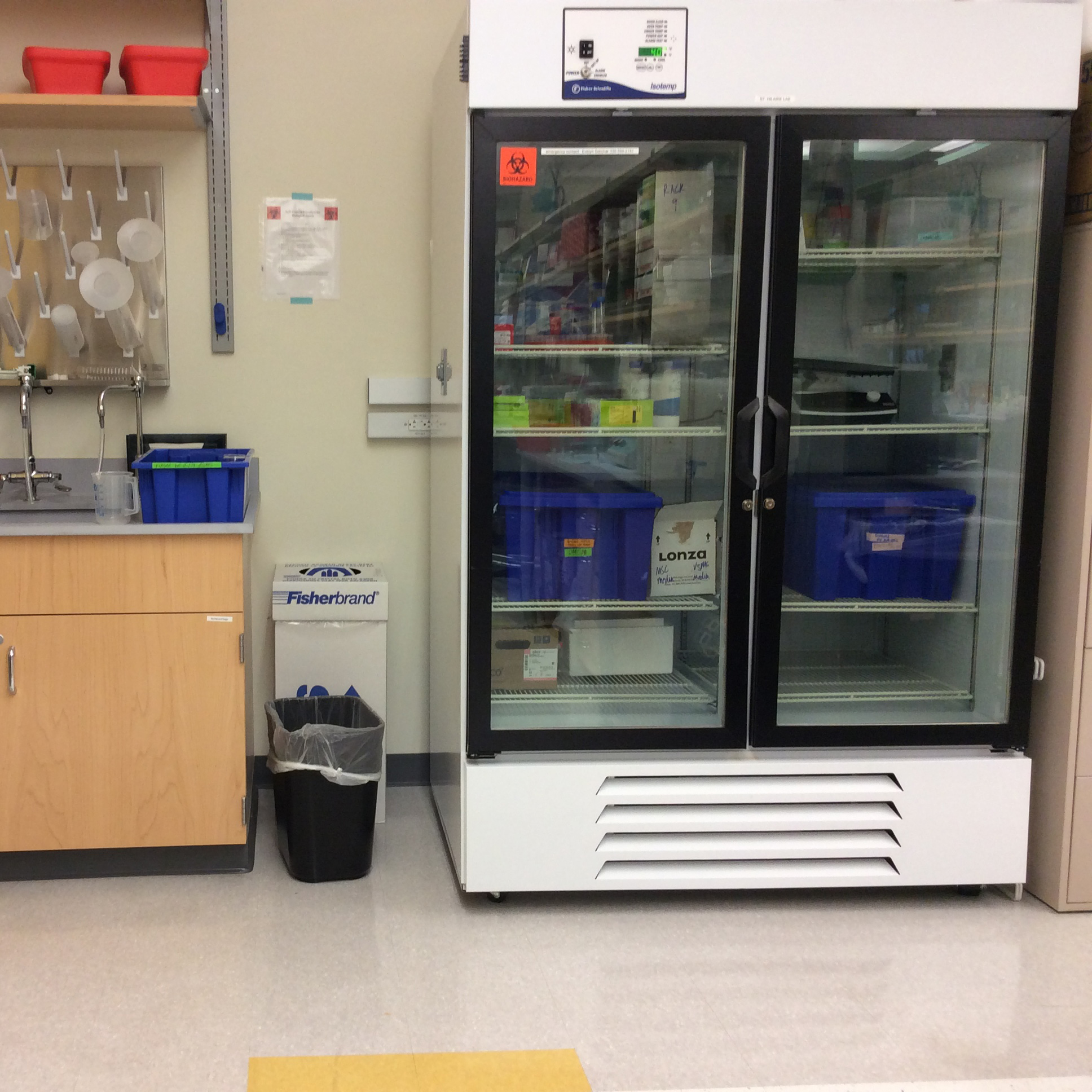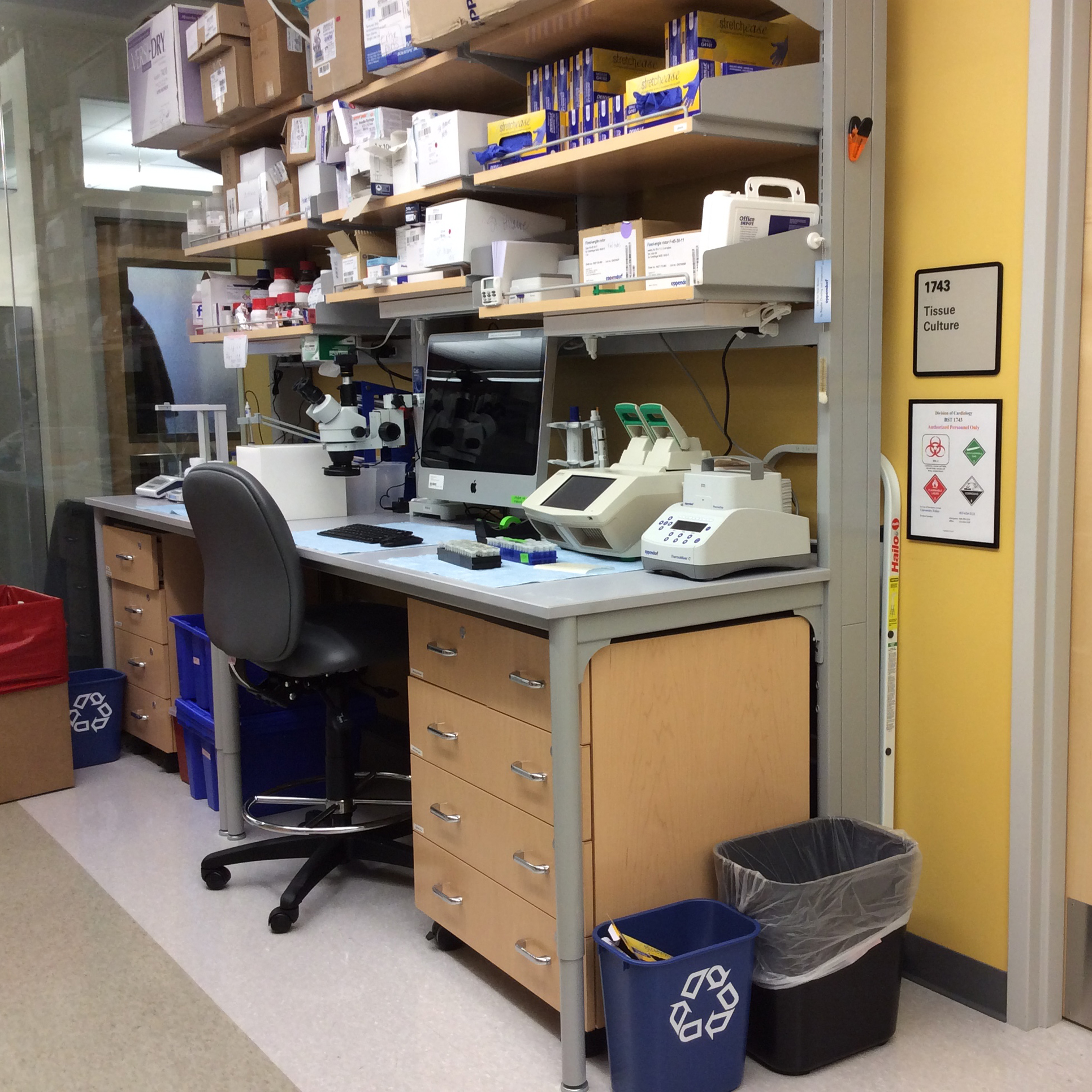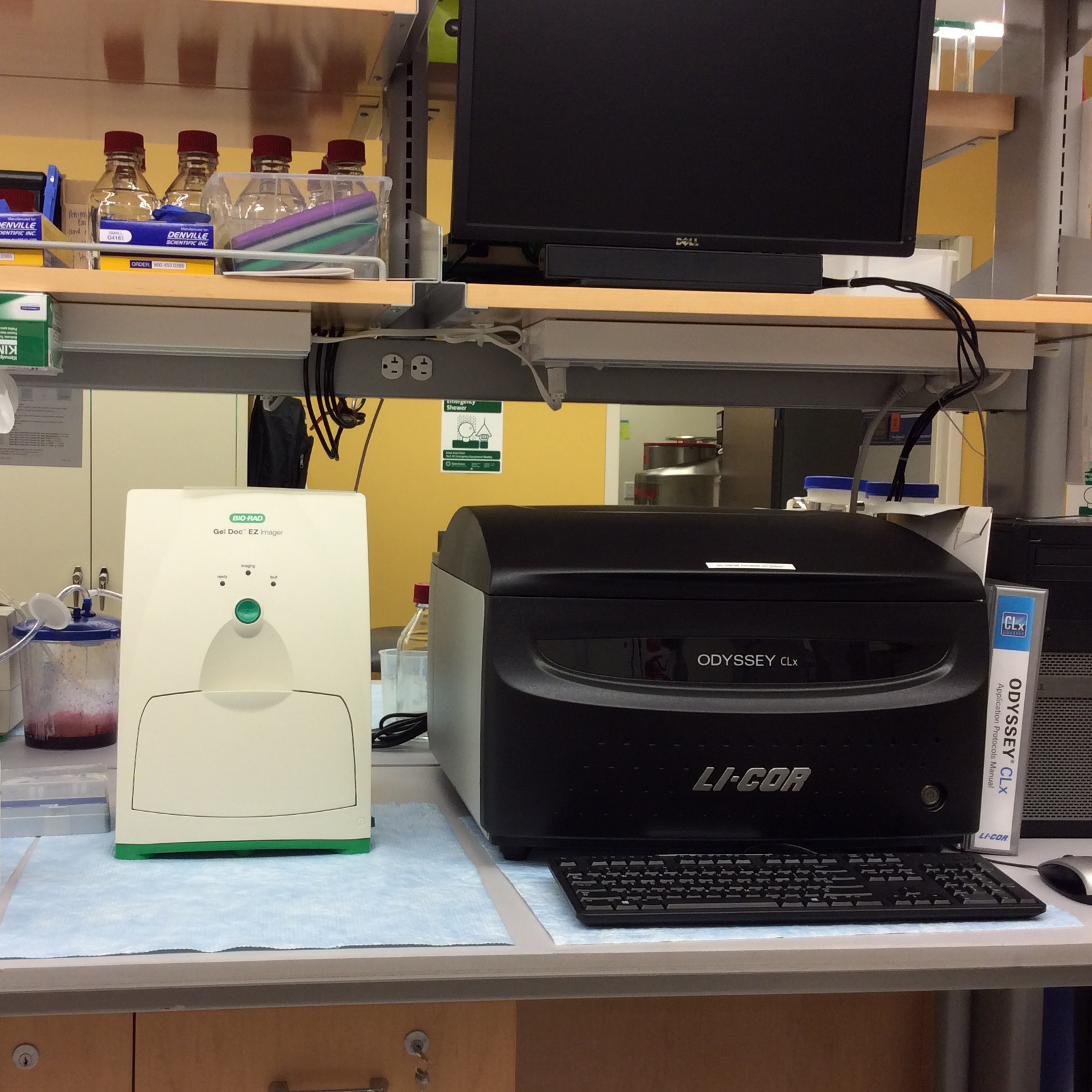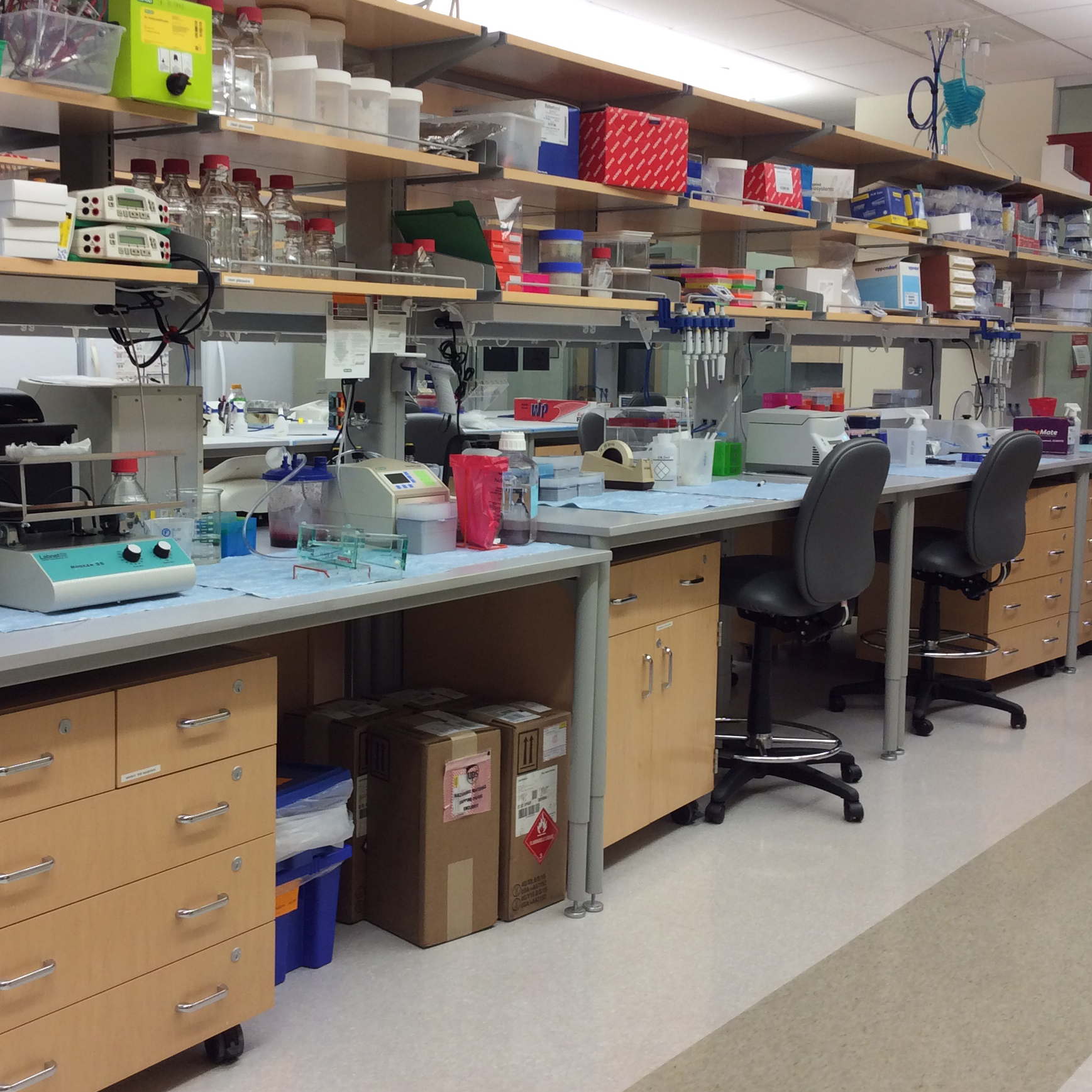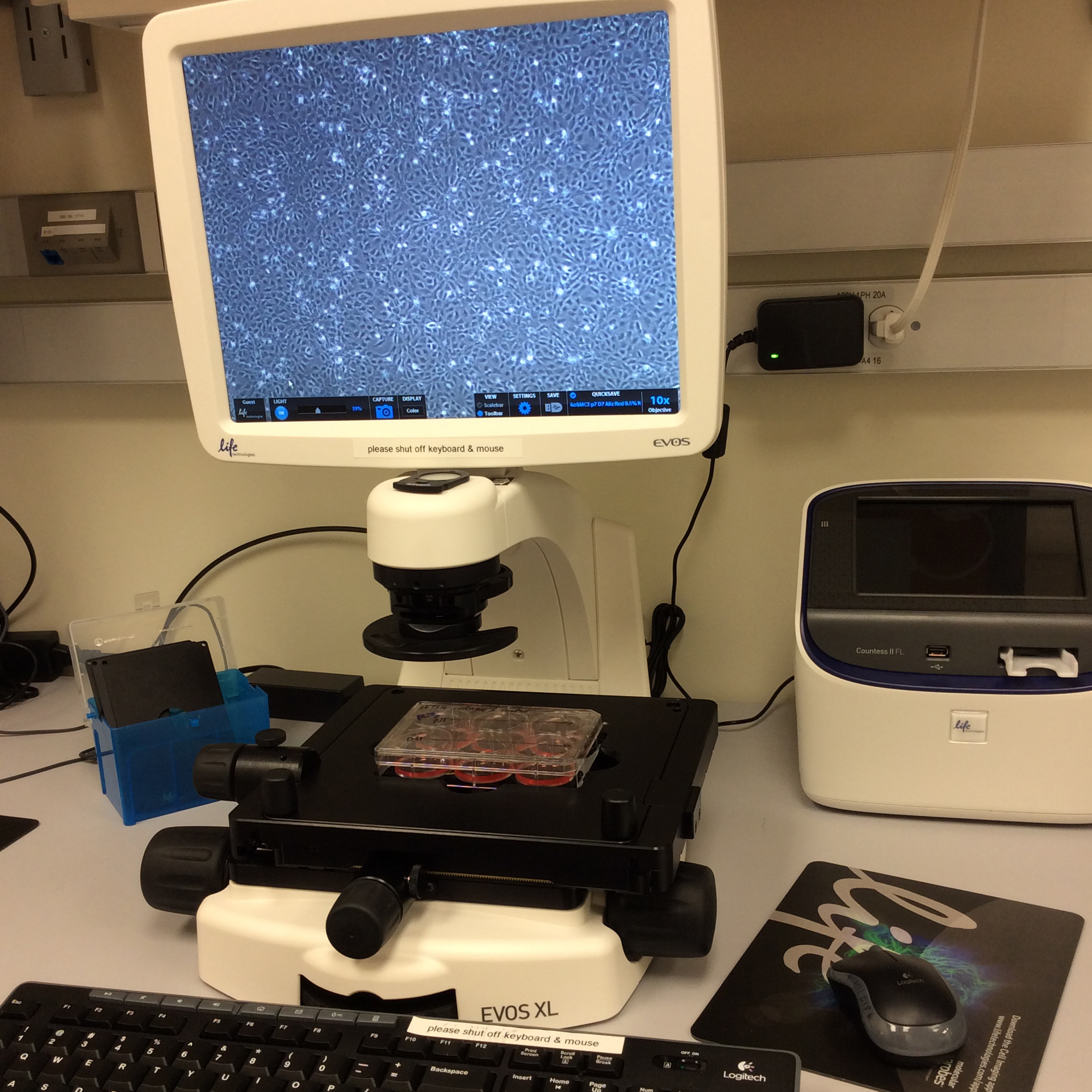 2015 AHA Scientific Sessions
Orlando, FL
November 7 – 10, 2015
Cindy with ATVB Early Career Committee colleague, Dr. Nick Leeper of Stanford, presenting the 2015 ATVB Early Career Investigator Awards.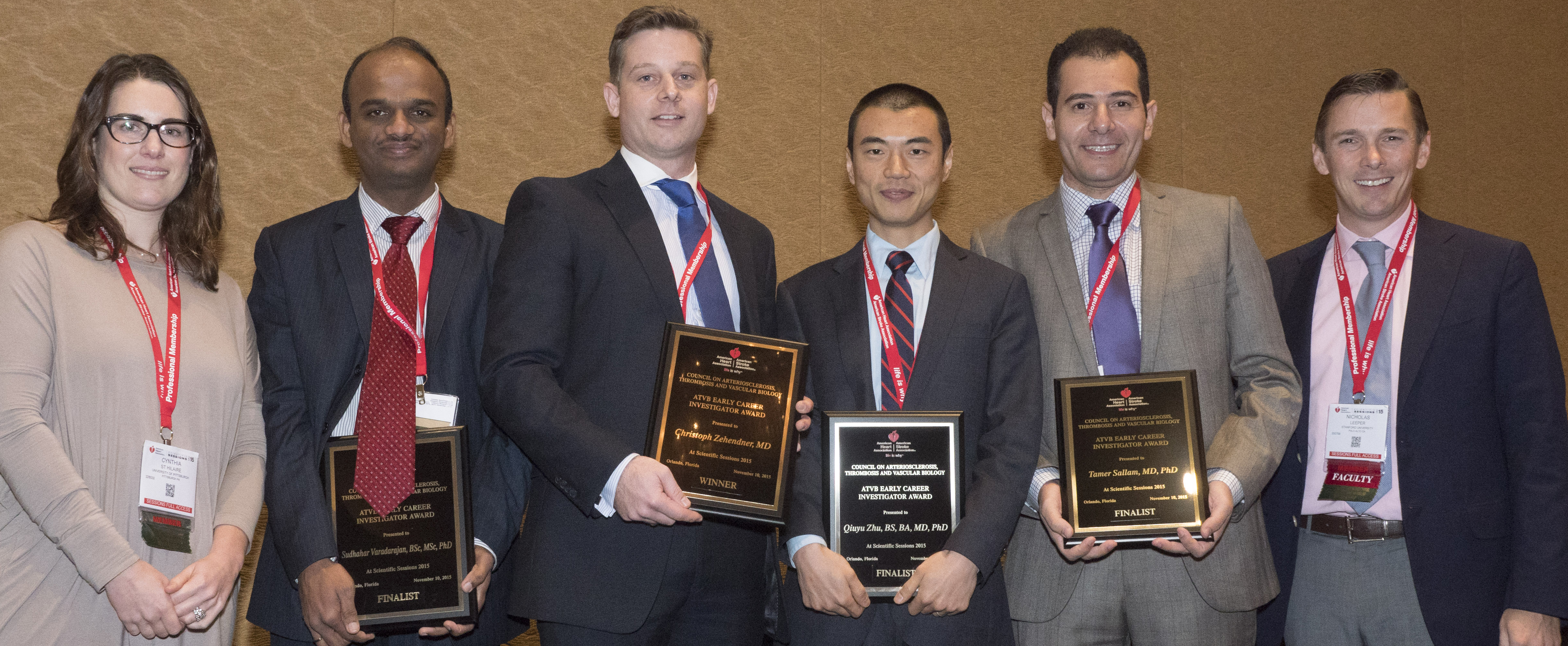 Celebrating an Extraordinary Partnership
Alumni Hall, University of Pittsburgh
July 20, 2015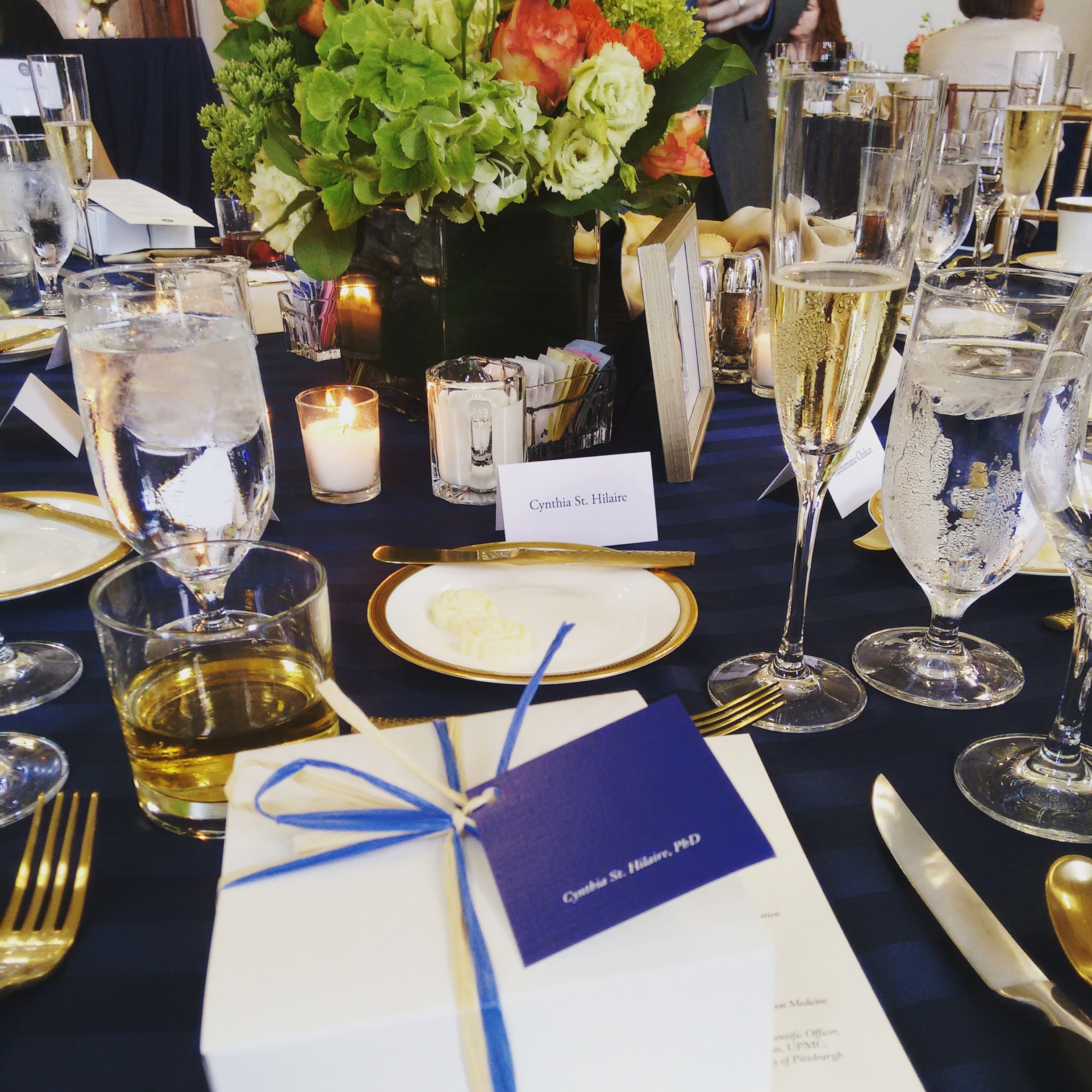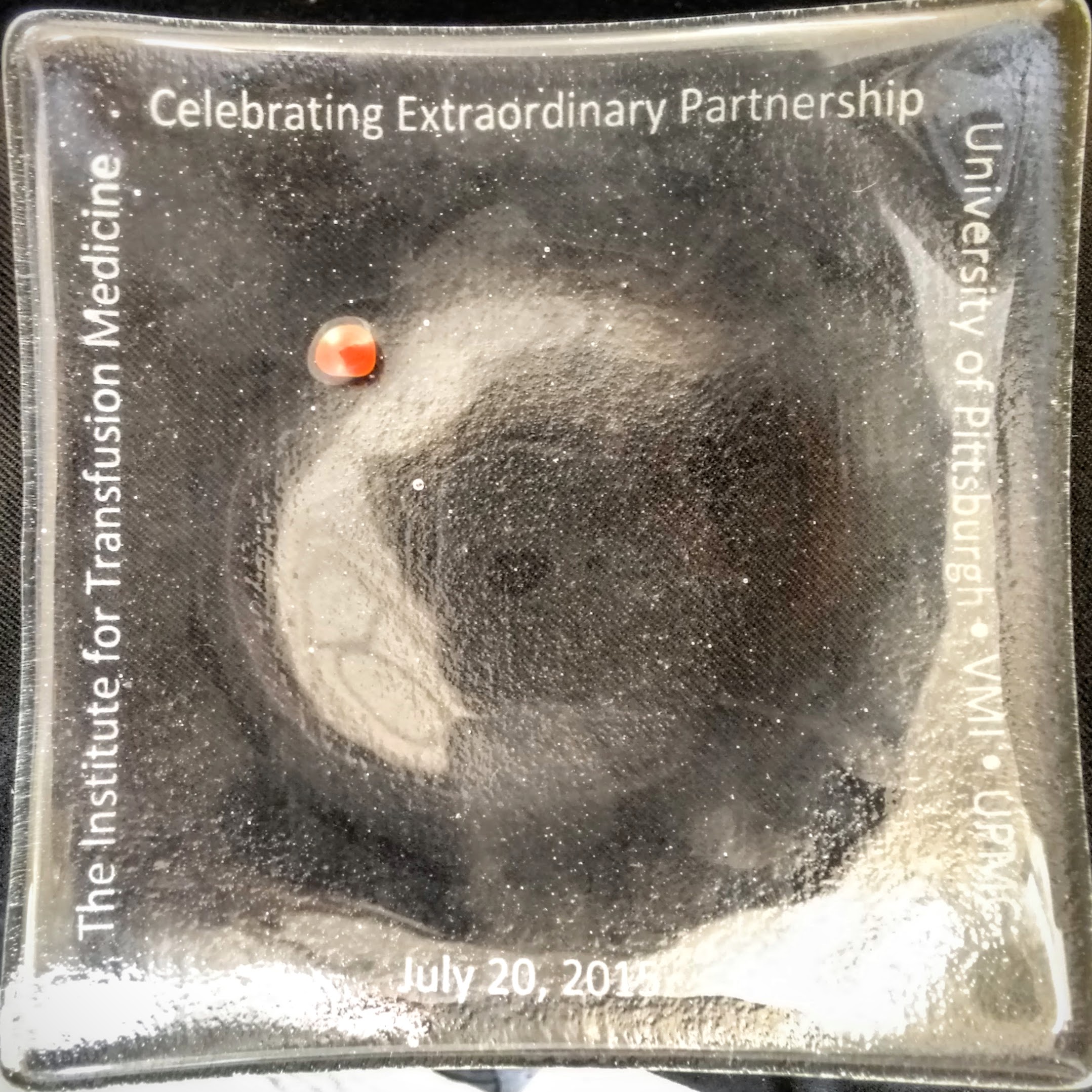 St. Hilaire Laboratory Opens!
Starzl Biomedical Science Tower, University of Pittsburgh Medical Center
July 1, 2015
Renovations to the 17th floor of the Starzl Biomedical Science Tower at University of Pittsburgh Medical Center are officially completed and we are excited to be the first residents of the floor. Looking forward to our Cardiology colleagues moving in soon.